Who needs a green recovery?
Business are starting to embrace it. Governments are waking up to it. But we need a serious policy shift.
By

Jonny Hughes

Guest Author

·

10th August, 2020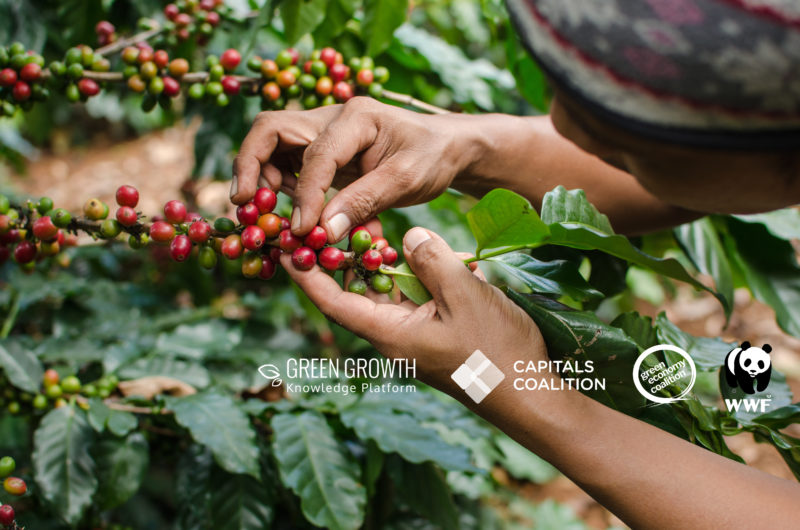 The GEC Insights series explores the intersection of environment and economics, written by leading thinkers from the worlds of business, government and civil society. Part of our Economics for Nature project, they bring together diverse perspectives to answer the question: how can we re-design our economies to protect and restore nature?

In this article, Jonny Hughes, CEO of the World Conservation Monitoring Centre, applauds the newly ambitious rhetoric of "build back better", but asks whether governments and businesses are doing enough to bring about deep structural changes.

The idea of the green economy is no longer the preserve of radicals and marginal campaign groups. Governments are now seriously waking up to the promise of what a new type of inclusive and sustainable economics could bring. Cleaner air, healthier, happier people living their lives in nurturing environments that not only provide a secure supply of food, water, medicine and raw materials for life, but inspire and excite too. This new economics comes with the prospect of a new wave of 'green collar jobs' providing millions with secure and fulfilling employment. A recent World Economic Forum (WEF) report on the Future of Nature and Business estimates that a transition to a green economy could create 395 million jobs globally and $10.1 trillion in annual business value by 2030.
Since the outbreak of the Covid-19 pandemic, there has been a flurry of calls for a green recovery from the WEF's Great Reset, Building Back Better, Green New Deals, Next Generation EU and many others. The central message of all these initiatives is that chasing GDP for its own sake was naïve. Economic activity is not an end in itself, but a means to end and if left undirected, runaway economic growth will continue to lead to social inequities and environmental breakdown. The narrative goes that a green recovery will fix this by redirecting financial flows to deliver good outcomes for humanity and for the planet, rather than heedlessly chasing growth for growth's sake.

But will it? The answer I think lies in whether the impressive rhetoric around the green recovery translates into radical policy change in the coming months. Good games are being talked. The language of ecologists is appearing in mainstream policy making. Finance ministries are starting to understand that natural capital fundamentally underpins the generation of economic capital and, by extension, true value creation. The 'Four Capitals' approach is now even central to the mission of some Governments including Scotland and New Zealand. But without public policy shifts, these promising developments will run into the same sand as they did following the 2008 'opportunity' for green recovery after the global financial crisis.
And the signs are not good. In June 2020, Vivid Economics looked at stimulus packages amounting to $3.5 trillion of environmentally relevant funds across 17 major economies. Of these, only three packages were assessed as having net benefits for climate change, biodiversity and other environmental impacts. Vivid concluded that "so far, government responses have largely failed to harness [green recovery] opportunities, disregarding the broader sustainability and resilience impacts of their actions".
The notable outlier was the European Green New Deal which proposes to pump an extra €750 billion raised from financial markets into the EU budget. Deciphering just how much of the extra money will go into the green economy is still being debated but at least it is backed up by a strong set of policies contained within the European Green Deal roadmap, the circular economy action plan and the new EU biodiversity and farm to fork strategies.
" Out 17 major economies's stimulus packages - worth a total of $3.5 trillion - only three were assessed as having net benefits for climate change, biodiversity and the environment."
What then should the elements of a credible green recovery be? There are plenty of models to choose from. The UK's Green Alliance have proposed five criteria to guide where government investment should go; net zero infrastructure; restoration of nature; transition to a circular economy; clean air and healthy places and; ensuring a fair recovery. The resulting benefits include as many as 690,000 new jobs in low carbon, nature-positive and renewable sectors by 2030, £10 billion saved from not wasting resources like rare earth metals (36% of which could be recycled) and huge savings in healthcare costs as a result of healthier lifestyles resulting from a modal shift from cars to active travel.

A group of economists led by the Smith School of Enterprise and the Environment at Oxford University recently surveyed 231 central bank, finance ministry and economic experts to identify what elements of fiscal recovery packages might accelerate progress on addressing climate change. They concluded the biggest impacts are likely to come from investment in natural capital, clean physical infrastructure, building efficiency retrofits, clean research and development (R&D), and education and training. The results vary by country with lower-and middle-income countries likely to benefit more from support to sustainable rural economies rather than clean R&D.

The Centre for Economic Performance (CEP) and the Grantham Research Institute on Climate Change and the Environment reach many of the same conclusions as the Smith School. They use a Capitals approach to frame calls for investment in retrofitting buildings to make them more efficient and resilient; investing in education and skills at all ages and within disadvantaged groups; clean innovation through a new industrial strategy and; land and water restoration whilst ensuring the recovery is locally anchored, socially inclusive and sustainable.
Accelerating the phasing out of petrol and diesel, the provision of cycling and walking infrastructure and the need to make landscapes and buildings more resilient to climate impacts are all cited by other commentators. Others take a simpler, principled approach; no money for anything that creates pollution or destroys nature.
Implementing these principles would at a stroke redirect much of the $2 billion in daily agricultural support payments towards the urgently needed transition to 'regenerative agriculture' systems that are positive for nature and capture, rather than emit, carbon. It is entirely at odds with stated climate and biodiversity ambitions that a significant proportion of this daily $2 billion spend includes price distorting payments tied directly to commodity production and inputs such as fertilisers which can cause or exacerbate environmental degradation.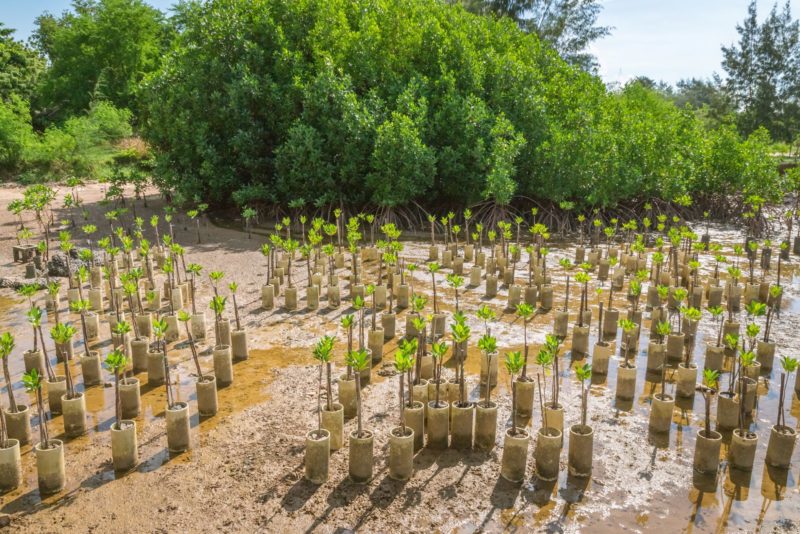 Surprisingly few commentators focus on closing the 'implementation gap' whereby enforcement of existing standards, legislation and international commitments might be the simplest route to a green recovery. Could a green recovery be delivered simply by following through on the promises that have already been made?

At a recent meeting of the High-level Political Forum on Sustainable Development, Joyce Msuya, Deputy Executive Director of the United Nations Environment Programme, reminded us that the we already have roadmaps for 'building back better' in the 2030 Agenda and Paris Agreement, adding that "they set the social floors and upper boundaries of the planet's life support functions" and that we need to "keep our focus on real economy actors, including small and medium-sized enterprises".
It seems certain that some businesses and investors will outpace governments in embracing and driving a green recovery. There are massive opportunities in this time of change and canny investors and entrepreneurs know it. Shares in renewable energy companies have outperformed the stock market in 2020 and S&P Global Ratings estimate that the EU recovery package could result in a possible €225 billion in green bond issuance. This could increase the size of the green bond market globally by an impressive 89% in 2020 from 2019.
Neither have businesses been shy about calling for governments to get serious about backing a green recovery. In June, NGOs and business groups including Business for Nature, the United Nations Global Compact, IUCN, the International Chamber of Commerce, WWF and We Mean Business sent a letter to CEOs to press governments into adopting green recovery packages. The letter states that $44 trillion of economic value globally is exposed to risks from the loss of biodiversity and natural capital - a reminder that whilst a green recovery is an environmental and social imperative, we face economic peril if we carry on with business as usual.

" Our busy roads became safe streets, our urban parks became natural soundscapes, even our oceans became quieter, for a time. Will these lockdown memories catalyse a new affiliation with nature?"
Will the world seize the chance to do things differently in response to the tragic Covid-19 pandemic we continue to live through? Many have welcomed the reconnection with nature they have made during the 'great pause'. Our roads became streets for a time, our urban parks became natural soundscapes for a time, even our oceans became quieter, for a time. Will these lockdown memories catalyse a new affiliation with nature and a deeper understanding of what nature can do for us?
In July the IUCN published its long-anticipated global standard on nature-based solutions. For the first time we now have a common language and framework for how the protection and restoration of nature can help solve social, economic and environmental crises. It somehow seems fitting that the new standard was published during the pandemic. Is this the moment when the economy finally stops working against nature and instead begins to realise the massive economic potential to be unleashed from deploying nature-based solutions?
We have to hope so. We all need a green recovery.

- Jonny Hughes, WCMC Chief Executive Officer at UNEP-WCMC