Are tropical ecosystems the new frontline against COVID-19?
With deforestation rising, COVID-19 may already be making the next pandemic more likely - thanks to link between deforestation and disease.
By

Edward B. Barbier

Guest Author

·

14th July, 2020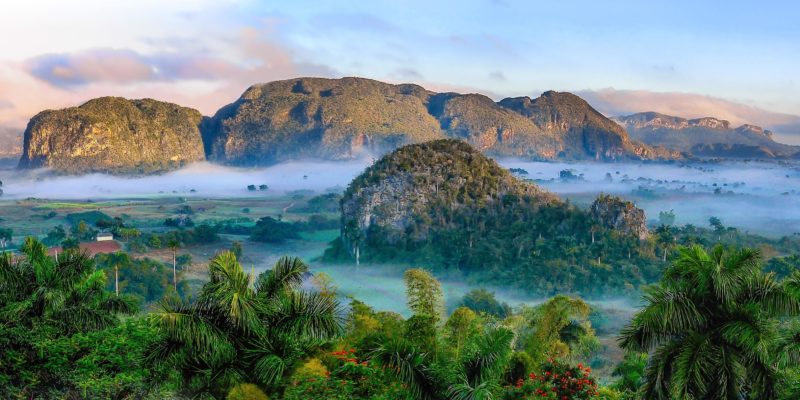 The GEC Insights series explores the intersection of environment and economics, written by leading thinkers from the worlds of business, government and civil society. Part of our Economics for Nature project, they bring together diverse perspectives to answer the question: how can we re-design our economies to protect and restore nature?
One of the tragic ironies of the COVID-19 pandemic is that it may be making the next disease outbreak more likely, because of the worrisome link between deforestation and disease.

Evidence suggests that the global lockdown has increased, rather than reduced, land-use change in the tropics. In developing countries, some people who migrated from tropical rural areas to cities have moved back to their rural communities to search for employment and income. This has led to more land clearing of forests and other wildlife habitats. Illegal mining, agriculture, forestry and other commercial activities responsible for large-scale deforestation are also on the rise, as governments divert resources to COVID-19 or fail to protect remote regions.
The vast majority of Earth's species are in the tropics, and tropical forests have absorbed much of the carbon added to the atmosphere by human activities. The increasing pressure on these vital ecosystems means that we cannot simply wait until developing economies recover from COVID-19 to tackle the problem. We need to refocus on conservation efforts right now.

A cause, not a symptom
For one, protection of nature is not a secondary concern in controlling disease outbreaks. In fact, our failure to adequately protect ecosystems may be a contributing factor of the COVID pandemic – and makes future outbreaks much more likely.
Land use change has been identified as a major driver of disease transmission from wildlife to people. Species threatened by exploitation and habitat loss are twice as likely to be sources of disease transmitted from wildlife to humans. As the biologist Thomas Lovejoy has noted, "This pandemic is the consequence of our persistent and excessive intrusion in nature and the vast illegal wildlife trade."
Countries that have seen increased deforestation, illegal mining and poaching must therefore maintain conservation efforts during the COVID-19 pandemic. Poorer countries urgently need support from richer countries, who could include such assistance as part of the trillions in stimulus spent during the pandemic.
" Unless we start to think about how to protect nature to avert the next pandemic, the global health and economic crises that we have experienced over the last six months could become the norm for decades to come."
Globally, countries should bolster commitments to international conventions like the Convention on Biological Diversity. Such investments would have additional benefits for biodiversity, and reduce the risk of the transmission of diseases from wildlife to humans, thereby addressing an important root cause for the current pandemic.

Investing to protect nature
Cash-strapped developing countries should also consider adopting a "tropical carbon tax". This is a levy on fossil fuels that is invested in natural climate solutions (NCS) aimed at conserving, restoring and improving land management to protect biodiversity and ecosystem services.
NCS are a relatively inexpensive way of reducing tropical land use change, which is a major source of greenhouse gas emissions. For example, a cost-effective tropical NCS can mitigate 6.5 billion tonnes of CO2e in the coming decades at less than US$0.10 per tonne of CO2e – an amount equivalent to one quarter of emissions from all tropical countries (Griscom et al. 2020).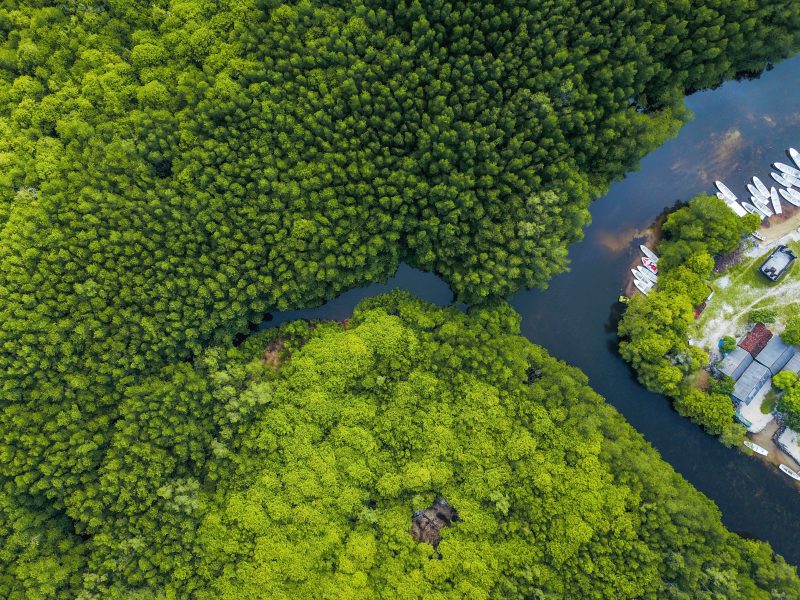 Costa Rica and Colombia have already adopted a tropical carbon tax strategy. If 12 other megadiverse countries roll out a policy similar to Colombia's, they could raise US$1.8 billion each year between them to invest in natural habitats that benefit the climate (Barbier et al. 2020). A more ambitious policy of taxation and revenue allocation could yield nearly US$13 billion each year for natural climate solutions.

Conservation for nature and communities
Moreover such a strategy can be "pro-poor". Ecosystem services such as drinking-water supply, food provision and cultural services are estimated to contribute between 50% and 90% of income and subsistence among the rural poor and those who live in forests. Such services can make an important contribution to ending extreme poverty, eradicating hunger, improving health, and meeting many of the other SDGs.
Natural climate solutions, such as reversing deforestation, reforestation, increasing soil carbon levels and enhancing wetlands, are increasingly considered cost-effective investments for mitigating greenhouse gas emissions from land use for temperate economies as well.
NCS can provide over one-third of the cost-effective climate mitigation needed by 2030 to stabilize warming to below 2°C, at a cost of only US$ 10 per 1,000 tonnes of CO2e or less. At this price, the United States could abate 299 million tonnes CO2e of greenhouse gas emissions annually through NCS, while also benefitting from improved as air and water filtration, flood control, soil conservation and wildlife habitats.
Unless we start to think about how to protect nature to avert the next pandemic, the global health and economic crises that we have experienced over the last six months could become the norm for decades to come.


- Edward B. Barbier, University Distinguished Professor for Economics, Colorado State University
Share this article
Agree? Disagree? Tell us why on social media and join the movement for green economies.