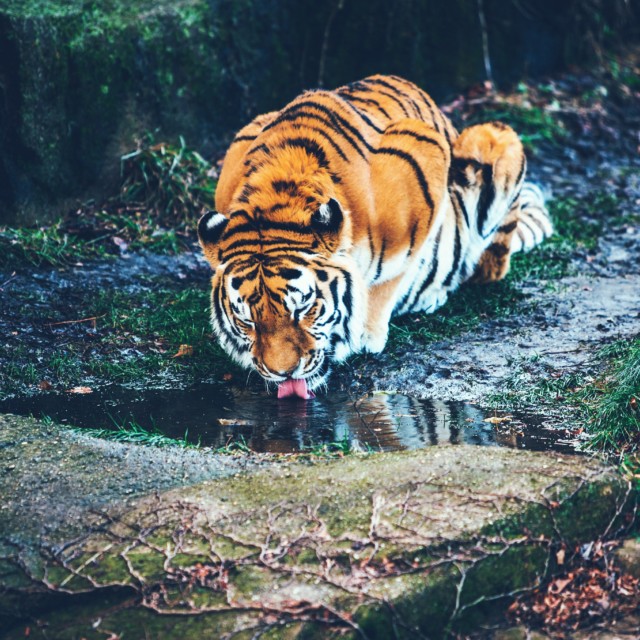 Economics for Nature
As Pavan Sukhdev argues, "we use nature because it is valuable - but we lose it because it is free." The air we breathe, the water we drink, the flora and fauna that sustain us: all are finite resources. Unless we learn to value them properly, we risk destroying the natural ecosystems upon which all life depends
Why
Nature is our global life support system. Our societies, our economies cannot function with out it. That support system is under severe stress from human activity and time is running out. A more systemic approach is needed.
Thanks to efforts by the World Bank Wealth Accounting and the Valuation of Ecosystem Services (WAVES) programme and the Natural Capital Coalition (NCC), governments and businesses are starting to understand the value of nature's capital. At the same time, governments are developing Green Economy and Low Carbon development plans. Green growth is attracting significant investment from public and private coffers.
But, economic development and green economy plans fail to take account of nature, and its finite capital stocks.
What
Economics for Nature is a six year programme of work being led by the Green Economy Coalition and its partners, the Green Growth Knowledge Platform, the Natural Capital Coalition and WWF France. The overarching aim of the project is to support development, economic and spatial planning processes to internalise the many values of nature.
We see that many of the methodologies for valuing natural capital are still evolving. Some valuation techniques focus solely on economic values, while others take a holistic approach to a full range of cultural, social and intrinsic values. All these different ways of valuing nature need to be acknowledged. Secondly, and relatedly, natural capital approaches are contentious. For many, economic valuation techniques are another step towards pricing and 'marketising' nature.
There is a strong need to take better account of the many values that our natural resources play in economic activity while ensuring that the methods to value nature build confidence and trust among all stakeholder communities.
Key publications so far:
How
The project brings together the communities – particularly the international institutions – working on Natural Capital (mainstreaming the value of ecosystems within economic planning processes) with those working on Green Economy. The aim is not only to create a better understanding of how the two approaches interact, but to build intellectual and institutional ownership and create an open space for challenge and improvement of Natural Capital and Green Economy strategies, including natural capital valuation and regulatory deployment: engaging policymakers, practitioners and civil society representing a broad spectrum of views.
The project is developing an international 'research theme' to improve valuation methods, data and tools and to collect best practice examples of natural capital policies in action. This has led to the creation of a Government Dialogue on Natural Capital, led by the Natural Capital Coalition, and the GGKP-led Expert Working Group on Natural Capital.
Equally, the project will consider policies and practices taken at the private sector level, in order to generate practical solutions to the problem of integrating natural capital valuation within existing capital markets aimed at increasing investment in natural capital based economies.
Last but not least, the project develops a public campaign aimed at making the financial system serve people and the planet – including bringing to scale the financing of ecosystems restoration and conservation. The financialisation of the economy over the past 30 years accelerated the depletion of ecosystems by promoting short-termism and the exclusion of any non-financial criteria from investment decisions. A paradigm shift – that the G20 post-crisis agenda failed to trigger – is necessary to ensure that the momentum for green and sustainable finance delivers more than growing investment niches.
Who
Four organisations are the core team, each of which convene larger networks. Together they create a platform that reaches out to civil society, business finance and intergovernmental institutions.
The six year programme is led by the Green Economy Coalition (GEC), the world's largest alliance committed to green and fair economies. Made up of over 50 civil society groups, businesses, governments, and research agencies from around the world, the GEC exists to accelerate the transition to greener and fairer economies. It does so by fostering multi-stakeholder national dialogues, developing common positions and building the case for economic reform.

The Green Growth Knowledge Partnership (GGKP) is a global network of over 55 international organizations committed to collaboratively generating, managing and sharing green growth knowledge and data. The initiative was founded by the Global Green Growth Institute, OECD, UN Environment, and the World Bank.

The Natural Capital Coalition is a unique global multi-stakeholder collaboration that brings together leading global initiatives and organizations to harmonize approaches to natural capital.These organizations have united under a common vision of a world where business conserves and enhances natural capital. The Coalition's strength comes from this diversity, and from a shared belief that more can achieved together than alone.
Finally, WWF France has been working since 1973 to provide future generations with a living planet. We are working to stop the degradation of the environment and build a future where humans live in harmony with nature. The WWF France Foundation, recognized as a public utility, works for a living planet from Paris, Marseille, the Alps, Guyana and New Caledonia.
Previous partners in the E4N project:

Scottish Wildlife Trust - Scotland's leading nature conservation charity, the SWF was a founding member of the E4N project, in charge of organising the World Forum on Natural Capital (2015, 2017).
Finance Watch - Making finance serve society, FW is a research and advocacy organisation based in Brussels, providing policymakers with resources and policies in support of sustainable financial reform.
Reports & Project Documents