The Five Themes of Green Economy: Flyer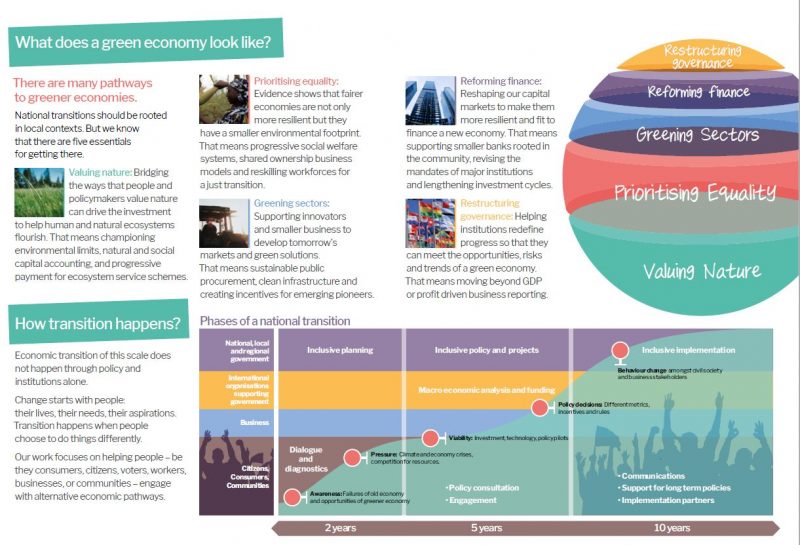 There are many pathways to greener economies, and national transitions should be rooted in local contexts. This 2017 flyer lays out the Green Economy Coalition's approach to the transition, and explains our five themes of the green economy: Finance, Inclusion, Governance, Nature, and Sectors.

Economic transition of this scale does not happen through policy and institutions alone. Change starts with people: their lives, their needs, their aspirations. Transition happens when people choose to do things differently. Our work focuses on helping people – be they consumers, citizens, voters, workers, businesses, or communities – engage with alternative economic pathways. This flyer provides a handy and readable introduction to our work.