Mind the gap: finding the missing pieces for the green transition
Our new research published by the ThinkTwenty initiative urges the G20 to push for policy coherence on green structural transition
By

Chris Hopkins

GEC

·

28th June, 2023
It's becoming increasingly clear that the global polycrisis of climate, inequality and biodiversity collapse can only be solved by a fast and fair transition to a green economy. But ironically, the deepening uncertainty and destabilisation brought on by the polycrisis itself is making that transition harder to achieve. Our new research report, published by the Indian Presidency of the G20's "Think Twenty" initiative, sets out steps for global institutions to provide policy coherence and leadership as the world embarks on this massive economic transformation.
How can governments overcome the widening gap between the perilous state of the world today, and the bold and comprehensive policy measures needed to solve global challenges? Although there are encouraging signs of unilateral action on green transition, including the US Inflation Reduction Act, the EU Green Deal and China's massive investments in renewables, these efforts remain uncoordinated and perhaps even mutually incompatible, engendering competition rather than cooperation towards green goals.
A two-speed transition?
This lack of coherence threatens to undermine the speed and effectiveness of the green transition, partly because national measures alone will be insufficient to address the scale of the challenge, but also because it risks leaving emerging economies in the majority world behind.
This uncertainty and self-interest is holding back sufficient green investment where arguably it is needed the most - in the majority world. Often at the sharp end of climate and biodiversity impacts, emerging economies also lack the fiscal space to be able to invest in green technologies at scale. Without coordinated global support, therefore, they will find themselves forced into dependence on carbon- and nature-intensive economic models - missing the window to leapfrog to green technologies through targeted funding.
Global work for global goals
Emerging 'green deals' should reinforce and complement ambition - not compete or undermine each other, as current packages risk doing. Small adjustments, national plans that prioritise domestic competition alone and green stimulus will not be enough. Instead, what is needed is multilateral efforts to embed structural green transition policies into national development pathways.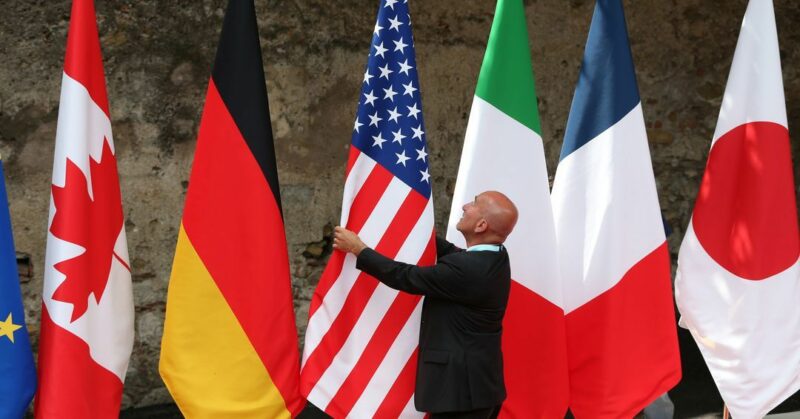 We know that the transition is necessary, and we know that the earlier we invest in the transition, the more effective, the more impactful and the more efficient it will be. There are several global institutions that could and should step up to energise this cooperation, but our research undertaken for the Think20 idea bank argues that the G20 is ideally placed to encourage coordination, raise ambition, and help ease green finance and investment flows for a 'shared global green deal'.
In our T20 paper, we argue that the G20 must step up for a shared global green deal that can:
Minimise frictions between current green deals – e.g. manage issues around carbon border taxes, green taxonomies, and subsidy regimes.
Promote opportunities for overlap and leverage – e.g. economies of scale, technology transfer, and new value chains.
Address financing gaps for smaller players – e.g. deliver on climate finance, managing debt via swaps and concessionary treatment, and ensuring they have fiscal space to undertake green structural measures.
Promote new financial architecture with greater accountability mechanisms
Promote collaborative policy regimes – and ratcheting up on national policy expertise and ambitions – such as the spread of investment taxonomies with progressive definitions.
This is doubly important because national governments currently lack a comprehensive roadmap of what a green structural transition should look like, which policy measures are the most important, and the investment cases for different approaches. This gap is something our research paper looks to address.
" It is vital to recognise that climate instability, biodiversity loss and deepening inequality are global problems, which require global solutions."
Internationally, the G20 is the only group positioned to effectively shape structural reform agendas by identifying the critical policies for structural sustainability, address financing risks for green transition (especially for the Global South), and push back on policy incoherence between industrialised countries.

Our key recommendations for the G20 are therefore as follows.
Build a G20 backed multilateral framework for structural green transition policies that drives coherence and long-term investment towards key structural policy measures which remain acutely under-resourced - for example, investment in natural capital & nature based solutions.
Collaborate amongst G20 governments, IFIs, bilateral and private creditors to develop a pathway towards concessional green structural policy financing - with particular emphasis on countries in the global south, and heavily indebted countries.
Create a G20 taskforce on structural green transition policies that can build coherence and consensus as governments beyond green stimulus and recovery packages. This includes reducing barriers to implementation, such as via sharing promising examples, case studies of long term deployment, and financing approaches.
Develop a shared G20 definition of structural green transition policies and highest priority measures to build credibility for supporting and concessionary investment activities from governments, IFIs, MDBs and capital markets.
Design a shared toolkit on structural green transition policies to help guide national investment strategies, and assist governments with prioritising amongst, and implementing structural policies that align with national priorities.
It is vital to recognise that climate instability, biodiversity loss and deepening inequality are global problems, which require global solutions. Policy approaches that prioritise national self-interest over multilateral competition may seem effective in the short-term, but what's the point of becoming a world leader if there's not much of a world left to lead? When it comes to the existential threats of the 21st century, the nations of the world will win together, or not at all.

- Chris Hopkins, Green Economy Coalition