People, planet and prosperity in a post-COVID world
By

Zeenat Niazi

Member

·

07th April, 2020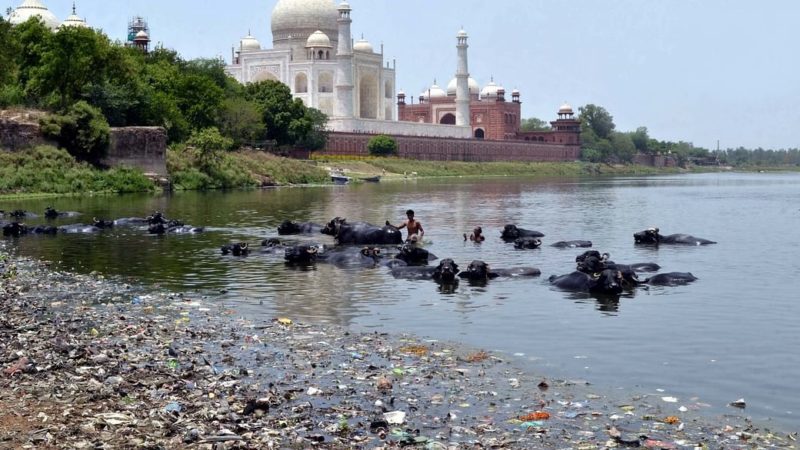 Zeenat Niazi is the vice-president of Development Alternatives, our green economy partners in India. Here she reflects on life under lockdown in the world's most populous democracy, and asks what a post-coronavirus world might look like.


Within the first two weeks of the Indian coronavirus lock-down, images of blue skies, clean waters and birds and wildlife teeming into city gardens and streets started emerging on social media.

In the last couple of days, images from the normally smoggy and smoke-filled industrial town of Jalandhar started going viral on social media. The skies in Jalandhar were now so clear that residents were able to see the snow-clad mountains of the Dhauladhar range, some 200 kilometres away, from their roof tops. Elders remarked that this was the first time they could remember such clear skies since they were children.
Similarly the Yamuna river, which most of the year is nothing more than an industrial drain frothing with poisonous chemicals, today runs blue and clear enough to see to its bottom.
We all know what has happened
The industries are closed down, the factories shut; no polluting effluents in the drains, no diesel bring burnt in the constantly running electricity generators and no fumes from the factory chimneys; the roads are empty of traffic and there are no petrol fuel fumes in the air, construction activity is stopped and there is no dust blowing. The rice harvest and agriculture field burning is still many months away.

But there is a flip side to this sudden breath of fresh air. Thousands of small industries are closed, hundreds of thousands of workers are without income, and will soon be facing penury, hunger and destitution. As these workers have found themselves left jobless by the lockdown, they started to try to return to their family homes and villages - sparking a mass urban exodus reminiscent of the tragic scenes of Partition.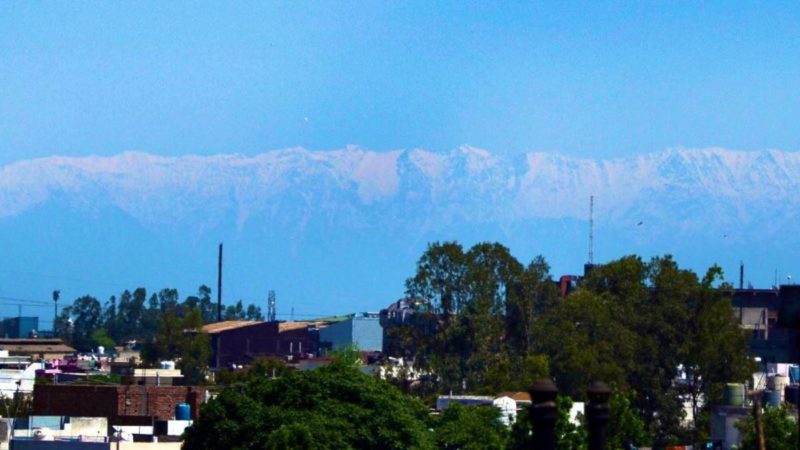 Jalandhar is among the most dynamic industrial towns in north India. It has a wide variety of industries such as textiles, dyeing, paper, furniture, automotive parts, iron and steel forging, hardware etc - but few of these polluting industries are operated by large companies, and in fact most are classified as "small-scale" or artisanal by the government.

Small industries in Jalandar employed 159,000 people in 2017 - but these are only the formally registered companies. We must remember that there may be as many - if not more - micro and nano units across the district that are unregistered, operating below the government's radar with no official knowledge or registration.
Many Indian cities are like this - with their industrial belts dominated by a myriad of small, densely-packed and almost totally unregulated units. These micro, small and medium-sized enterprises are the economic backbone of India's economy. But they operate off-book, employing their workers only informally on a day-to-day basis. They are far less likely to observe environmental safety laws or environmental standards.

" But there is a flip side to this sudden breath of fresh air. Thousands of small industries are closed, hundreds of thousands of workers are without income, at the mercy of charity and will soon be facing penury, hunger and destitution."
It is here, in the small-scale informal sector, that the vast majority of Indians are employed. It is these units that are the ancillaries large industries, and contribute a vital share of India's GDP. Therefore from both the micro-economic and macro-economic perspectives, MSMEs are among the most significant actors for economic development of the country.

But as the lockdown has shown us so vividly, this economic development is achieved at the cost of clean air, clean water, human and ecological health. But why should this be so?
I recall not very far in the past, big hoardings from the tobacco industry praying for the tobacco farmers because the new stringent laws on public warnings on cigarette packets and higher taxes on cigarettes were hitting the profit margins of the industry and losses would have to be transferred to the farmer producers. The industry would have us believe that public health policies are in conflict with people's livelihoods, when in fact what these are in conflict with are industry profit margins.
Prosperity for All Within Ecosystem Limits
"Prosperity for all within ecosystem limits" - this is the goal India has committed itself to as part of the UN Sustainable Development Goals. Public health is central to human well-being and primarily a responsibility of the government. Just as public funds are directed to hospitals and medical equipment (which too we find inadequate), these funds should also be directed to implementing measures that will make production systems cleaner and safer.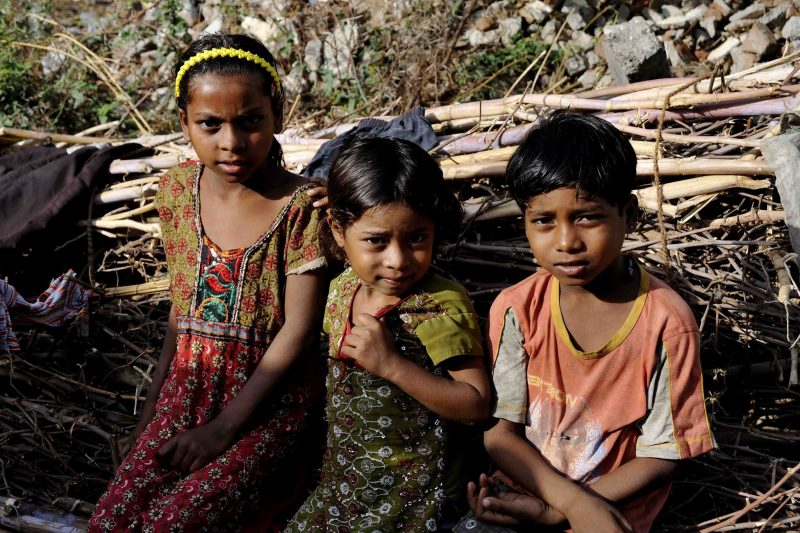 Safe water and clean air are cheaper and more effective ways to save lives than subsidies to private hospitals to buy beds that the poor will never be able to access. These are also better use of our taxes. For us, today, it means that our production systems must be altered such that they provide jobs, income and goods & services for Indian citizens, without destroying our land, our air and waters.

Many of the pictures on social media that I started this article with, must be from the camera phones of people employed or engaged in some manner with these very polluting small scale industries. Why then is human health and economic growth decoupled priorities in people's minds? Why are these not the issues and questions that citizens raise when they go to vote? Why are state and national budgets not scrutinised for where the money is being spent?
The stark change in air and water quality and the reaction of the citizenry indicates that these concerns must be brought center-stage into public discourse and not remain in the realm of policy making and industry lobbying.
Most importantly, these photographs tell us that India post COVID -19, must not just try to go back to brown economy Business As Usual. This is an opportunity to clean-up our act. This is the opportunity for each state to enable small scale industries to become environmentally responsible, even as they continue to provide jobs for the millions employed here. It is an opportunity for the Central Pollution Control Board and the State Pollution Control Units to raise the bar on pollution standards. Incentives and penalties are both required so that MSMEs can become greener, without having to pay bribes, stay under the radar and keep poisoning the land, the air and their own children.
" It is the time that poor people in low paid polluting jobs are not used as fodder for votes, but are empowered to demand safer workplaces and cleaner environments."
It an opportunity to make sure large industry houses take ownership and responsibility of their value chains and ensure that their ancillary units have access to cutting edge technology that ensures no wastes, no effluents, no pollutants. They cannot either pass the costs to the producers or to the consumers. Clean standards across the value chain must become mandatory conditions reported along with profit and loss statements and not voluntary disclosures. These must become part of company valuation and share prices.

It is the opportunity for financing institutions to see pollution as a risk to society and ecology and therefore to economy, and build in the mechanisms for "green financing". Access to loans and finance by the small scale sector to integrate cleaner production systems must attract tax benefits. Market support for the small scale, especially clean small scale industry must be available, through preferential procurement. Clean production standards must be part of tender conditions.
Conclusion: a cleaner post-CORVID India

And finally, it is time that public health and ecological health are brought to centre stage of our political discourse. It is the time that "poor people in low paid polluting jobs" are not used as fodder for votes but that they demand and are provided safer, cleaner technology and work environments. Workers will need to be up-skilled to handle new ways of production which will entail costs and those costs must come from public funds and from profits of big industry. This is certainly a more worthwhile expenditure of public funds than on grandiose statues.
It is also the time to objectively assess what is it that we are producing and whether it is at all required. Some production units will need to be shut down. There will be new jobs needed and must be provided for in cleaner greener sectors of production and services. Transitions will need to be made and these will need to be just and fair and give a chance for the small scale to stay vibrant and viable.
It is time for India to take a clear-eyed view and firm action for a cleaner greener and yet more inclusive economy. If there is one opportunity that we should seize in a post COVID world, then let this be the one.
- Zeenat Niazi, Development Alternatives