​Delhi Declaration on Local Green Enterprise
This joint statement from our 2020 Global Meeting articulates the value of local enterprises to the green economy transition.
By

Development Alternatives

Member

·

30th January, 2020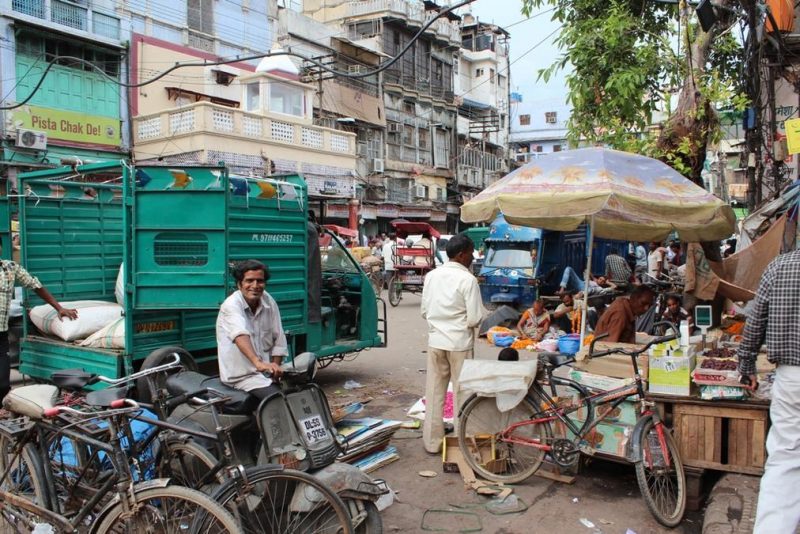 The following text was originally drafted in New Delhi, India in February 2020, by a group of manufacturers, producers, business owners, entrepreneurs, innovators, local communities, and civil society from India, the Caribbean, Mongolia, Peru, Senegal, South Africa and Uganda.
The Delihi Declaration on Local Green Enterprise builds on the global movement on the articulation of the value of local enterprises to eco-transition, first initiated during the Santa Cruz Declaration in 2017.
India's fast paced economic growth has not translated to corresponding benefits to the large population of the country. The growth story goes in parallel with immense problems of environmental degradation and social inequity. For India to achieve Sustainable Development Goals, transformations are required in the way our economies are designed. Businesses are both actors and recipients of changing the economy. Today a workforce of 485 million resides in India, and it grows by a million each month. Large corporations, medium sized businesses, and institutions in the formal economy generate employment for less than one-tenth of this increasing workforce.
To achieve this transformation, micro, medium and small enterprises are critical enablers. MSMEs create 4 out of every 5 new jobs positions. With around 36.1 million units throughout the country, MSMEs in India contribute to 37 % of the GDP and employ close to 20% of the workforce.
Environmentally conscious MSMEs or what we call Local Green Enterprises (LGE) are providing solutions that are not just creating local jobs but also reducing adverse effects, and many cases conserving nature. Although there is no universally accepted definition of LGEs, we intend to capture the green component to include: (a). Environmental consciousness related to use of water and natural resources, waste and pollution management (b). Inclusiveness related to jobs, wage rates and equitable distribution of revenues.
We have come together in recognition that local green enterprises stand at the frontline of the transition to inclusive, green and resilient economies and to achieve the Sustainable Development Goals (SDGs). We are here from our respective states, and spheres of influence to demonstrate and build support for local green enterprises to lead, shape and accelerate the economic transition in India and set an example globally.
We believe that local green enterprises are well placed to promote inclusive green economic development in India. They are critical to the development of local economies and empowerment of people especially socially, economically and environmentally backward communities; and creation of jobs at scale;
We recognize that a transition towards green and inclusive economy with a special role for local green enterprises requires effective policymaking, policy implementation, inter-sectoral policy coordination, capacity building of all relevant stakeholders including aspiring and existing green entrepreneurs, regional and global knowledge sharing, technology development and transfer, enhanced access to financial support, access to markets and increased public awareness;
We realize that the local green enterprises can be seen as important loci for generating sustainable consumption and production thereby suggesting a mutual interdependence between the three bottom lines of sustainable development. This is extremely pertinent to drive the discourse on green political economies;
We urge the involvement of all major stake holders, including private and public sector, civil society organizations in promoting local green enterprises through the establishment of innovative partnerships, promotion of voluntary initiatives and exchanging experience;
We advocate strengthening cooperation in the following areas, especially with relevant Ministries of the Government of India and the UN-PAGE India Programme in order to create a level playing field for local green enterprises:
Financing Local Green Enterprises: We urge the financial community such as financial institutions and banks to design instruments and systems which can facilitate affordable credit to small green businesses. This will require policy support to mitigate risks through innovative mechanisms such as blended finance and provide incentives to private investors in designing sustainable financial products.
Market and Procurement systems for Local Green Enterprises: We urge for streamlining the process of public procurements from small entrepreneurs in India by removing delays and structural bottlenecks at various stages of need assessment, budget preparation and approvals; and enabling technical support for standardisation and certification .We further urge the government to provide due incentives through tax, tariffs and aggregator platforms such that products and services of Local Green Enterprises reach out to the customers at scale.
Triple Bottom Line Impact Assessment of Local Green Enterprises: We urge the government to acknowledge, enable and recognise the collective decision of the LGEs in defining their triple bottom line impact. We urge the government to dedicate a significant portfolio in their programmes and schemes specifically for the local green enterprises. Incentives for micro and small enterprises to align their practices towards more sustainable ways may further help in motivating brown enterprises to shift towards greener ways by capacity building, training, technology and financial incentives.
We are committed to work together to advocate transition to sustainable and inclusive futures and share lessons, ideas and experiences about Local Green Enterprises in India and Globally.