Gender and climate change
By

Leslie Forsyth

GEC

·

18th November, 2019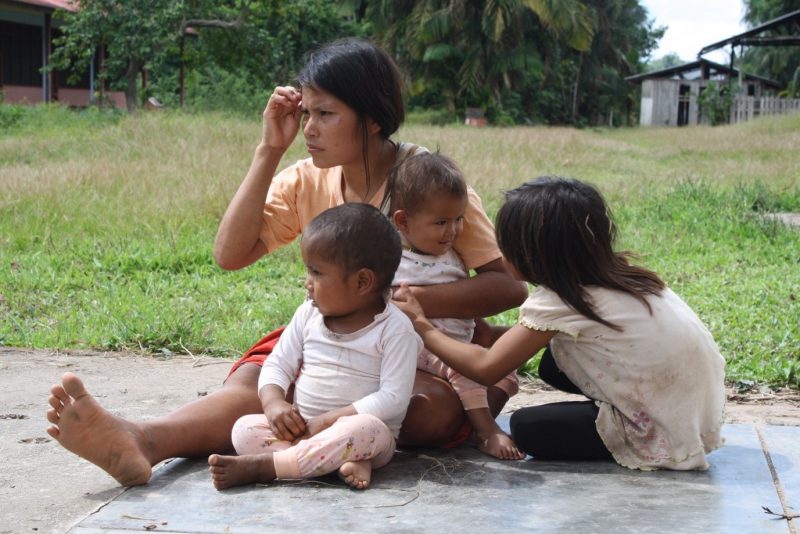 Equality is a key component of the transition to a green and fair economy - in fact it's one of our Five Principles of Green Economy - and nowhere is this more important than in the field of gender and women's rights. Leslie Forsyth, Executive Director of our Peruvian partners FNI, explores why gender is particularly important in climate climate projects, and how Peru is responding to the challenge.


Climate change affects everyone, but in different ways - and often the people who are most affected are those who are poor, marginalised, or vulnerable in some way. A group who are particularly exposed to climate impacts are women in emerging economies, where variables such as access to resources, social status, gender, ethnicity, poverty, and others result in less capacity to respond to natural disasters. These disadvantages are reflected in poverty figures, where the majority are women.
Women also face greater burdens as they often have families depending on them, and in most cases are not equal partners in decision-making. Enabling the voices of women to be heard, and addressing gender inequalities in environmental impacts, is a vital task in the fight against climate change. Empowered women can become community leaders and lead sustainable practices due to their strong local connections, family relationships, and knowledge of local conditions.
Considering women's empowerment
International action is crucial for empowering women. Different arrangements have been taken to promote gender equality through action on climate change. The Paris Agreement at COP21 stated that ''Parties should when taking action to address climate change, respect, promote and consider their respective obligations on . . .gender equality [and] empowerment of women. . ..".
Similarly, the Sustainable Development Goals (SDGs) are also focused on achieving gender equality and empower all women and girls. As Goals 5 states, inequality holds back women and deprives them of access to basic rights and opportunities. Peru has committed to meet the SDGs which means it has to address gender inequality in order to achieve prosperity by protecting the environment.
" Peru has launched the Gender and Climate Change Action Plan - becoming the first country in South America to develop an action plan of this type."
Although women's well-being is being considered and highlighted in climate agreements, the implementation of projects still presents major challenges. In many cases, project designers consider that not generating a negative effect by being "gender aware" is enough. Nonetheless, it is crucial for projects to promote women empowerment and inclusion in order to achieve gender equality.

How is Peru tackling gender impacts of climate change?
In Peru, there are still significant social, economic and environmental gaps that negatively affect the well-being of women. In recent years, there have been improvements in access to education, but there are still important challenges which disadvantage women and girls. To address this problem, Peru has launched the Gender and Climate Change Action Plan (PAGCC) through a multi-sectoral working group led by the Ministry of Environment and the Ministry for Women's Affairs and Vulnerable Populations - becoming the first country in South America to develop an action plan of this type.
The PAGCC seeks to guide government, business and civil society towards climate change interventions that also reduce gender inequalities. Crucially, the plan desegregates traditional indicators with a gender-sensitive approach, in order to identify situations of inequality between men and women and take action. This plan also intent to promote the use of inclusive language with the aim of making the needs and concerns of women more visible in policy-making. Taking this plan into account is fundamental for designing and implementing strategies, identifying vulnerabilities and to pinpoint which actions could be taken in order to reduce gender inequalities.
On the other hand, it is important to highlight that woman are fundamental for forest management as many of their traditional activities involve the protection of plants and forest. Although men and women spend the same amount of time in the forest, men's activities are usually more valued than women. This appears to be a consequence of an historical depreciation of women work and their wisdom. A comparative study (Larson et al. 2018) evidenced that although payments for environmental services such as REDD+ were seen as positive among women, in some cases were perceived as limiting for their livelihoods as some activities are restricted.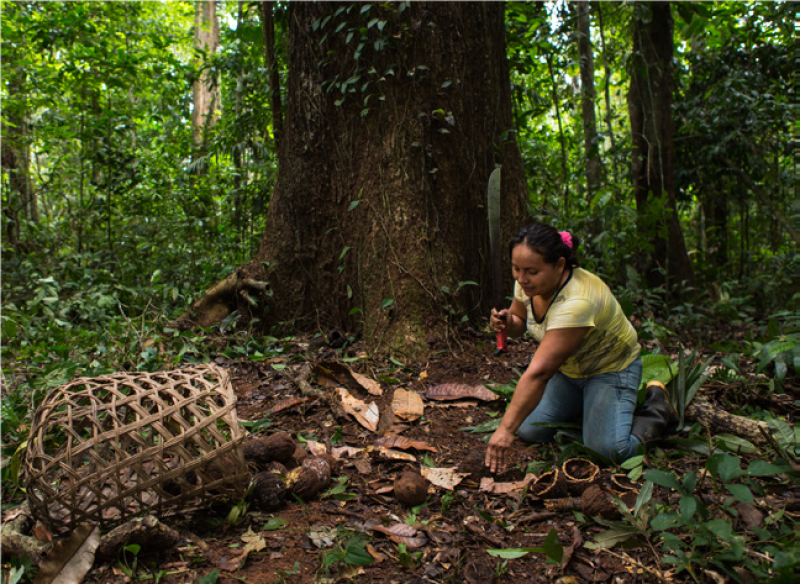 Another study from CIFOR stated some useful information to consider among forest management policies. It is revealed that men prefer cash incentives while women prefer non-cash benefits. During this study it also appeared the correlation between the progress of women's participation and a more just distribution of benefits. It also revealed that in many decision-making staged, men had dominance and were more involved in decisions concerning REDD+, they were also more pleased with how benefits were distributed. This is where gender differences appears most. Another gender difference appeared in knowledge and involvement around the project, which has an impact on the decisions related to distribution of resources.
Despite interest in seeking gender equality through projects, there are still structural problems to address which end up compromising projects. Some positive benefits can be found in these projects, as economic benefits generally improve family wellbeing, nonetheless, true women's empowerment is still a distant goal. Evaluation of projects is crucial to understand how these interventions are failing to promote gender equality under different contexts. Every project requires a village understanding and an analysis of the different variables involved in having a positive impact, in addition to equitable benefits. There are also many inequities which undermine women's meaningful participation in these projects that need to be addressed as part of the project. Lessons of the implementation of these projects need to be considered in order to modify and ensure positives impacts.
Finally, in order to address international commitments, it is fundamental to pay close attention to how climate change projects are being implemented and how they are safeguarding women's rights. The gender factor needs to be fully integrated in national and international policies.-

- Leslie Forsyth, Executive director of FORO Nacional Internacional
Filed In
Theme
Associated Hubs