Women and the green economy
By

Nidhi Tandon, G&D Editorial Advisory Board

Guest Author

·

05th June, 2012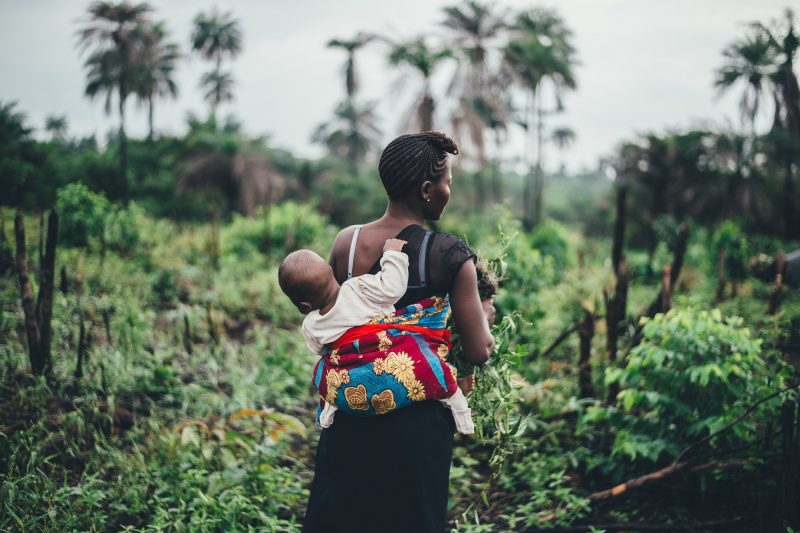 The concept of the 'green economy' is a complex one, and the international community has yet to come to a political consensus on its meaning, use, usefulness, ensuing policy implications, or what actually constitutes a green economy.
The United Nations Environment Programme (UNEP) believes that to achieve equitable and sustainable development there needs to be a balance between the economy, society, and the environment. Looked at that way, a 'green economy' must embody the concept of sustainability and offer scope to debate the limits to growth—a debate which is now taking place in both the industrialised and emerging economies.
For me: 'green economy' suggests an environmentally-friendly economy, sensitive to the need to restore and conserve natural resources. It's one that minimises pollution, emissions, and waste that damage the environment in the production process; and one that produces products and services that do not harm the environment either. It also implies that all living beings, including all humans, can thrive. Interpreted in a holistic manner, the green economy concept offers hope.
Differing national circumstances and aspirations result in different responses to the idea of 'greening' the economy. The capital- and technology-intensive industrial economies focus on the promises of future market and employment opportunities. Developing economies, by and large, are suspicious of possible environmentally-conditioned trade impositions that could compromise their economic agendas.
Social policies and instruments will need to be developed to ensure that within the green economy the interests of the people who depend on sectors like land, water or fisheries for instance are deliberately safeguarded and protected from the very outset. This means that we have to undo and reverse a lot of the structural formulations that already prevent people from living off and with the public commons.
Robust green economies are not going to materialise if all that takes place is a 'retrofitting' of the prevailing economic system to secure the globalised, 'green economy'  interests of the powerful few, while providing the poor merely with some supplemental social policies. I think that one of the litmus tests will be whether it empowers and engages people every step of the way and whether it takes to heart the perspectives of poor communities and especially the interests, knowledge, and priorities of women in these communities.
While nature is invaluable, that is to say, priceless, to poor people on an everyday basis, it has mostly by-passed markets and has escaped pricing and valuation. The Economics of Ecosystems and Biodiversity (TEEB) study has attempted to offer a first, comprehensive, economic rationale for its valuation, and this potential valuation could run into the billions and trillions of US dollars. In a landmark study, The Value of the World's Ecosystem Services and Natural Capital, which was published in 1997, the total value of the world's ecosystems was estimated at 33 trillion US dollars; which was twice the global GDP then. The valuation of the world's ecosystem, however, is not uniformly welcomed. How do we really allocate a quantifiable measurement to the infinite value of the earth's unique biosphere: how do you put a price on a frog, a bird, a tree?
Some have been attempting to do just this. A decade after the 1997 study was published, Achim Steiner, the Executive Director of the UN Environment Programme (UNEP), using data from the African Environment Outlook spoke about the valuation question, with Africa in mind. He argued that while Africa's wealth of natural resources had always been an asset sustaining its people in good times and bad-its true value had always been invisible in economic terms; for example, the value of the Zambezi River Basin, in terms of crops and agricultural potential, was worth close to USD 50 million a year, and it's wetlands, in terms of fisheries, around USD 80 million.
He went on to say that Africa, with its natural wealth, could be a leading player on such a multi-billion dollar stage.
These estimations run in stark contrast to the absolute decrease in landholdings size in Malawi, and the growing rates of malnutrition in children in Zambia. Ultimately, the 'transfer of value' of this ''shareholder prospectus'' to those who are already losing their 'fair share' will be one of the key social challenges of an equitable Green Economy.
I have just returned from working with farming women in Dominica. As the de-facto stewards of the land they know that conserving crayfish through fishing permits is important. However, as long as a poisonous herbicide like Gramoxone, banned in many countries, is regularly used in banana cultivation for export, and as long as it makes its way into the groundwater and into the crayfish habitats, conserving crayfish is a futile activity. Toxic side effects in humans have been noted in areas where paraquat—the active ingredient in Gramoxone—has been used over time. Farmers are known to wash Gramoxone containers in rivers, with deadly results: dead fish bobbing on the river surface soon afterwards.
Empty Gramoxone containers are frequently used in rural areas of Dominica to carry water to and from standpipes or rivers. The women talk about these issues, and they are moving beyond their anguish to outrage and action, turning to farming systems that are not chemicalised, and practicing their versions of organic farming and growing local for local consumption.
Women farmers the world over are always my source of optimism. We need political consciousness-raising of the grassroots to stand up for what is at stake. This is what's needed in order for a green economy to operate in the interests of poor women.

Nidhi Tandon, G&D Editorial Advisory Board

---
This blog first appeared as an interview in Business and Enterprise Issue of Gender and Development
Photo by Annie Spratt on Unsplash