Peru
Peru is a nation of green riches - from the frozen Andean peaks and the deep Amazon, to the diverse coastal waters, the country is home to a huge wealth of species and ecosystems. But despite their natural wealth, most rural communities in Peru are facing acute poverty. And more recently, economic growth has come at the expense of the country's natural reserves - their forests, soils and water sources - which is hitting the poorest the hardest.
A different growth model
The new growth model is possible.
Two organisations, Libelula and FNI, are supporting a nation-wide conversation on how to ensure that green growth reaches the poorest and reduces the gap between rich and poor. Together they are:
Convening small and micro business, civil society groups, and policy makers
Identifying pro-poor green growth policies and strategies
Developing a movement for alternative economics
Check out Peru's Green Hub Portal, Economía Verde.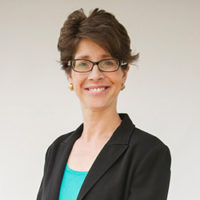 "Green growth in Peru will not flourish until it reaches the poor and disadvantaged and protects the ecosystems on which we all depend"
Meet our partners: