Fast, Fair & Green: highlights from New York
Here's what we learnt at the 2019 UN High-Level Political Forum on Sustainable Development.
By

Ben Martin

GEC

·

29th July, 2019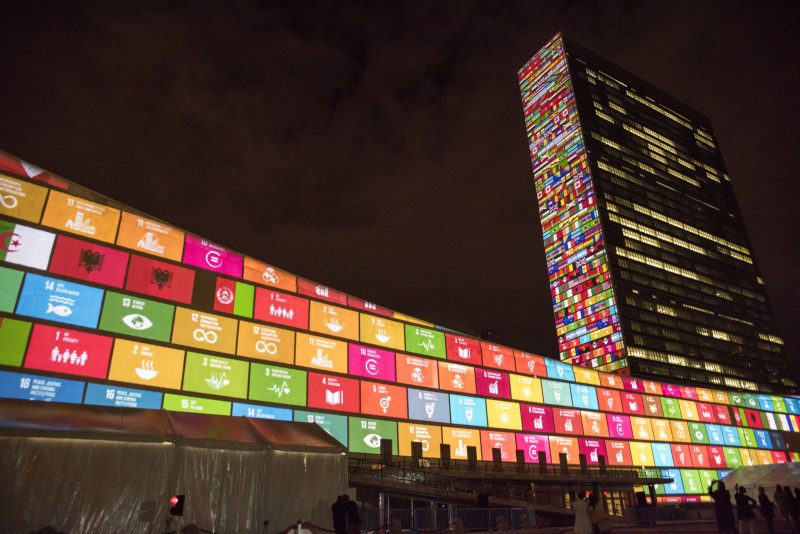 In July 2019, the GEC co-hosted a major panel event at the UN High-Level Political Forum on Sustainable Development, at UN Headquarters in New York. Here are some edited highlights from the discussions and debates; you can watch a recording of the entire event here.
Introduction from Oliver Greenfield
"If we want to achieve the Sustainable Development Goals, we must have a sustainable development economy. If we want to meet the Paris Agreement, we must have a net zero economy. And if we want to tackle rampant inequality, we must have a fair and equitable economy.
Our current economies are none of these things. We need to run our economies differently; we need new institutions, new values, and a new shared script. To navigate this transition, our grouping of cooperative organisations offers a compass: the Principles, Pathways & Priorities for Inclusive Green Economies."
Guy Rider, International Labour Organisation
"This partnership is unique: not only UN bodies and intergovernmental organisations, but also civil society, business and organised labour. What we're discussing here today is nothing more and nothing less than an agenda for economic transformation. That's easy to say, but extraordinarily difficult to do - not least because of the time pressure we're under.
That's why these Principles are so important. We cannot pick and choose, they are inseparable and interrelated; we need to act upon them all. This year, the ILO celebrated our centenary; to mark the occasion we launched a new declaration on the future of work. For the first time, the ILO has acknowledged and committed to act on the environment, and make a just transition to a carbon-zero future a core plank of our mission.
We know that business as usual is not an option. The question is: how will it come to an end? Planetary catastrophe, or committed well-guided action?"
Ola Elvestuen, President of the UN Environment Assembly
"The challenges we face are extremely difficult. But success is still possible, only through leadership, innovation, new thinking, and new systems to reach our goals - and that's why these principles and this partnership is so important. We must move together to reach our goals, to be more resilient and to bring other people along with us. When national governments start to move, then business, local governments, and citizens step up as well to joint action even more powerful.
The only way we can keep a stable world is to act fast enough. If we don't act - things will fall apart. Finance ministers must understand that their conservatism is the greatest threat to a stable economy. It's them who need to show how we can change our economies to keep stability for the future."
Rita Schwarzelühr-Sutter, German Environment Ministry
"The German government has established a climate cabinet, with all the relevant sectors and ministries included, so that we can develop a cross-government consensus on new climate laws and how we can become carbon neutral by 2050. The Finance Minister recognises that if we do nothing, it's a threat to his budget and the entire economy.
But we also need legitimacy from citizens, and have to listen to their perspectives. So we have set up participatory dialogues with many different groups - for example, our coal commission shows how we can manage the transformation of coal communities as we close coal mines and transition to renewables. As a government you can't do it alone, you have to talk to everyone, you have to be participatory. Training, education, and investment is crucial for those communities - and that's why talking to them is so vital."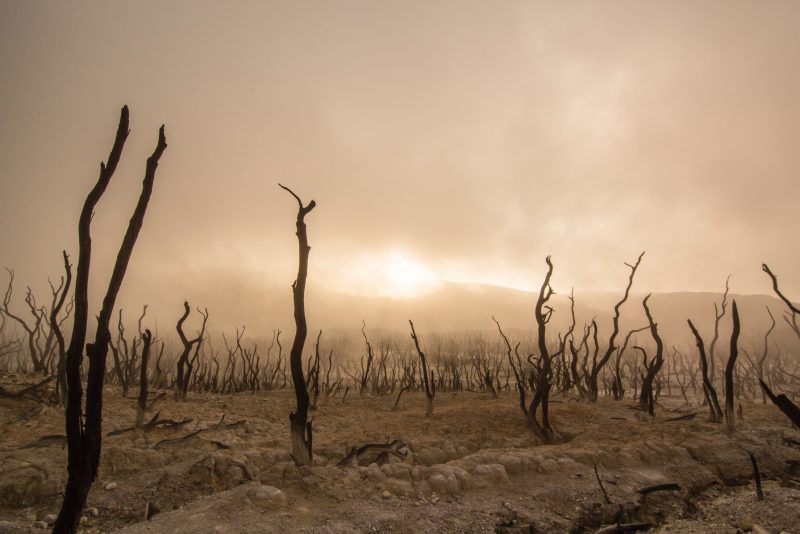 Henrietta Thompson, Barbados Permanent Representative to the UN
"I think there's three categories of people whose voices have traditionally been excluded from discussions around climate, environment, and development. The first group is women, who are systematically underemployed, under-engaged, and under-heard around the world. The second is young people, who are now agitating because they're being deprived of their future. And the third group is small island developing states. By excluding all of these groups from decision making, we have wasted so much potential and opportunity.
Governments respond when they're under pressure. And the global youth climate movement right now is putting governments under pressure to pay attention, to change policy and behaviour; if youth can mobilise then governments will respond to it.
How can young people make sure that governments pay attention? They must cause disruption, in both the traditional sense of the word, and the more recent sense meaning positive transformative change."
Astrid Schomaker, Director for Global Sustainable Development, European Commission
"The new EU president just recently elected has the greenest programme that any candidate has ever put forward. The green transition is inevitable; the EU will be zero-carbon by 2050, we will fundamentally shift the nature of our economy, but we will also make sure no one is left behind. It's not just youth that wants a green transition - the electorate as a whole is voting for Green parties like never before, and forcing all the other parties to adopt green measures.
We must not allow a narrative to develop that creates a false dichotomy between environmental policy and social policy - just like we had to overcome the false distinction between environmental and economic policy. Green policy is good for growth, good for poverty, good for jobs. But we must always make sure that it is inclusive too."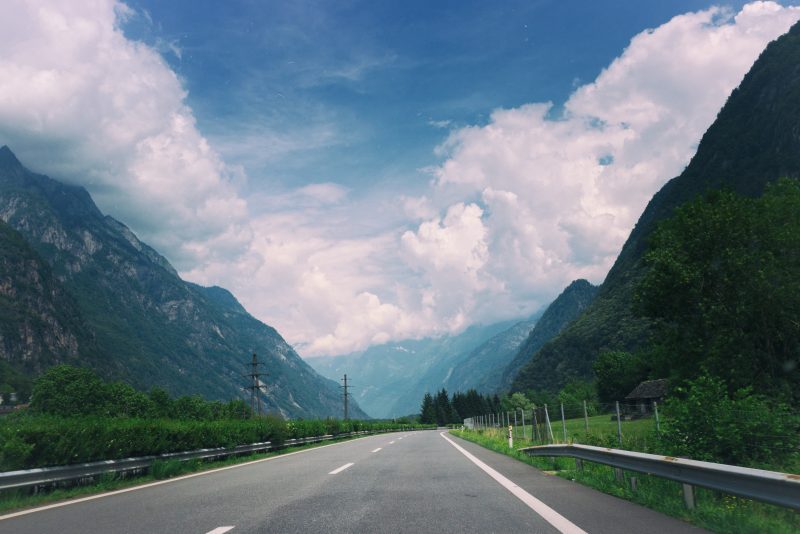 Inger Andersen, Executive Director, UN Environment
"This is the most difficult challenge that humanity has ever faced. It's like repairing an airplane while it's still flying.
The shift that we need to make is almost unimaginable. The industrial revolution took 100 years; we've got 10. And we're trying to do it without the same huge social costs. We're going to lose a millions species - around 20% of the total - inside the next decade. And we want to decarbonise entirely by 2050. But unless we get sectors, banking, construction, mining etc - it won't happen. We won't get a global regulatory framework in time; so nation states need to lead, plus regional groups to drive behaviour change.
Young people have mobilised, but it's terrible that it's not us who have mobilised. We've known this for decades - some of us here were at COP 3, but that was 22 years ago. The kids in the street today weren't even born then, but we knew back then. So we need to be in the street with the young people, and we need to ensure that their voices are reflected back into government. We need to banish the word "later". We need to do it now. It's too late to be philosophising, that's why these Principles are so important. They are beautiful in their simplicity and life-changing in their power."
Watch the whole event streamed here.