FAS joins the Green Economy Coalition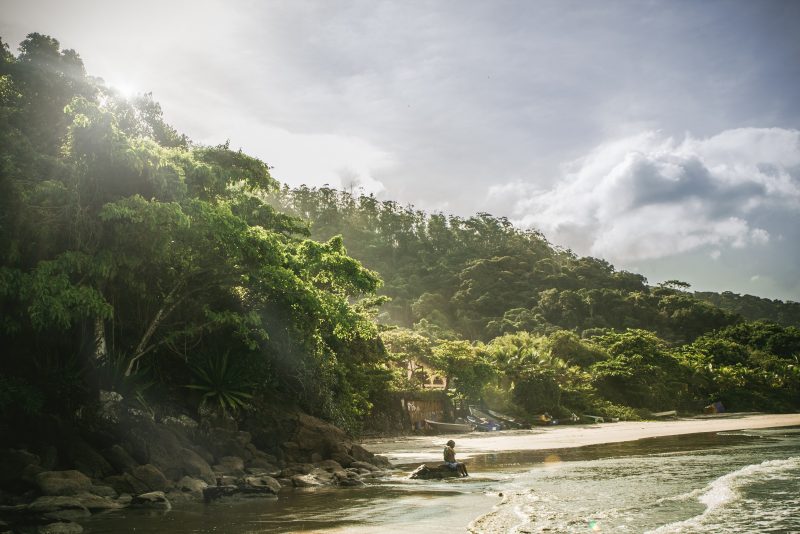 Today the Green Economy Coalition is proud to announce that Fundação Amazonas Sustentável (FAS, Sustainable Amazon Foundation) has joined the GEC network to establish a new FAS-GEC green economy hub, covering Brazil and the Amazon basin.

"The biggest challenges need the best collaboration," says IIED's Steve Bass, who has helped to forge the FAS-GEC partnership. "FAS and GEC – who have been at the heart of progress in inclusive green economies, respectively in the Amazon and internationally – together create a much-needed convening platform for spurring effective change, acting locally but reaching globally."
The new FAS-GEC Amazon Hub on Inclusive Bioeconomy, based in Manaus, will operate as a joint venture of FAS and the GEC, overseeing MSME-, state-, national- and regional-level activities that will catalyse a sea-change in how Amazon economies are incentivised and run. It joins seven other GEC national hubs 1 around the world, each leading on local citizen dialogue and movement building to support a green and fair economy.
As the launchpad of this new partnership, GEC and FAS are jointly developing a new programme towards an inclusive and sustainable Amazonian bioeconomy - shaping economies that tackle the environmental and economic challenges that threaten the future of the Amazon, and the people who depend on it.

Too big to fail
The Amazon biosphere is a unique and irreplaceable global asset, which every citizen of the world benefits from. As the world's most significant carbon sink and its most biodiverse terrestrial ecosystem, the Amazon plays a vital role in regulating the global climate, as well as hosting hundreds of thousands of unique species.
The rainforest is home to over a million indigenous people, some of whom have had no contact with outsiders at all. And another 34 million people live in the wider region, and depend on the biosphere for their livelihoods.
" It is not good enough to stand outside and criticise as the Amazon forest burns."
But as the Green Economy Tracker makes clear, this precious resource is under threat as never before. There has been a rapid dismantling of existing green and inclusive policies across a broad range of fronts. Deforestation laws have been gutted, environmental and social welfare schemes defunded, oversight bodies and civic consultation processes abolished, climate change budgets slashed, and indigenous lands opened for mining.

A new vision for a sustainable future
This cannot continue. What is needed is an alternative path for development: one which respects the knowledge, values, wellbeing and livelihoods of the millions of Brazilians who live in the region, without endangering the vital Amazon biosphere upon which the entire globe depends.
Together, FAS and the GEC propose a new vision for an inclusive and sustainable bioeconomy for the Amazon – an economy based on diverse standing forest and not on deforestation. This Amazon bioeconomy will secure local needs for income, health, food and energy security, identity and other SDGs; national needs for jobs in forestry, farming, fisheries and tourism; as well as for clean water and air that intact forests provide to key economic sectors; and global needs for biodiversity, carbon storage and climate regulation.
As the GEC's Director of Dialogues Stuart Worsley puts it, "Together we will be working to develop a sustainable Amazon Bioeconomy that enables people and nature to thrive together. We seek a transformed Amazon forest, managed well by people who know how to do this, that is resilient, sustainable, productive for people and planet."

FAS's Director General Prof. Virgílio Viana agrees. "FAS is very proud to be a member of GEC, as this partnership will open new and promising opportunities for international cooperation in the Amazon. This is especially important as we are focused on development solutions for economic recovery in the post-emergency phase of the Covid-19 pandemic."
Oliver Greenfield, Convenor of the GEC, welcomed FAS as the coalition's latest national hub member. "It is not good enough to stand outside and criticise as the Amazon forest burns," he said. "Local solutions that offer better livelihoods, thriving economies and standing forests must be recognised and supported, in Brazil and internationally. The GEC is proud to stand with FAS to help make this happen."
" FAS is very proud to be a member of GEC, as this partnership will open new and promising opportunities for international cooperation in the Amazon."
Footnotes
—
The GEC hubs are the Caribbean, India, Mongolia, Peru, Senegal, South Africa and Uganda.
Filed In
Theme
Associated Hubs