"Our rule is to run for our lives"
By

Julian Barungi

Member

·

21st November, 2018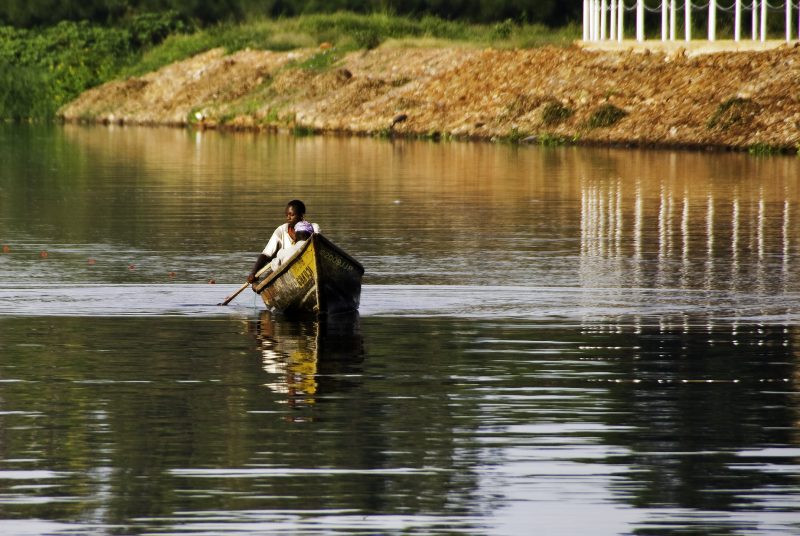 The Rwizi River in Western Uganda provides livelihoods for thousands of people who live along its banks: water for drinking and sanitation, plants and animals for harvesting and hunting, and mud and sand for construction. However, climate change and over-exploitation have left the river badly damaged and at risk of drying up completely. The government has introduced new rules to protect the river and those who depend on it, but many people have no choice but to break these laws in order to earn a living. Julian Barungi investigates.

In a bid to understand the underlying causes of River Rwizi degradation and resultant effects on local livelihoods, my colleagues and I traveled to the river to talk with people who depend on it to earn a living, such as sand miners and brick-makers. Poor and with few options for employment, for these workers the river is synonymous with life.
The sand miners we met would not tell us their names, afraid of punishment for infringing river protection laws. "You should let us survive," pleaded one. "We did not study as we failed to get school fees and we are here struggling to survive. When the police chase us away from the river, where shall we go? Just leave us to have a livelihood in this place."
Sand miners and brick makers argue that working the river banks allows them to feed their families, pay school fees for their children and obtain capital to invest in other small businesses such as agriculture. However, such benefits from the River Rwizi come at a cost.
Arrests, confiscation and loss of property, imprisonment and payment of fines are the order of the day among brick makers and sand miners operating on the river. As such, brick makers and sand miners have devised "innovative" ways of survival.
" Our rule is to run for our lives - whether you are in bricks or doing sand mining, you must run when they appear in their uniforms."
Evading enforcement officers and avoiding the law is the top-rated survival skill in this community. "For us here, we operate on "dduka dduka" (run run) basis," the same sand miner told us. "Our rule is to run for our lives - whether you are in bricks or doing sand mining, you must run when they appear in their uniforms."

Hiding in nearby places as you watch your more "unfortunate" colleagues be arrested is another survival skill in this community. "One time, people from the National Environment Management Authority (NEMA) came with a police officer and arrested many people and confiscated 2 trucks of sand that we had just got from River Rwizi," narrates a sand miner. "For me, I hid in my garden. To get them released I had to pay the police bond of 300,000 shillings (80 USD) for the 3 people that were arrested."
Often, enforcement officers confiscate equipment and materials, meaning that good negotiation skills come in handy to get them back. We were informed that money is all that the enforcement officers need to set you free. "One day the NEMA policeman confiscated my colleague's truck of sand from the river and demanded UGX 300,000. My colleague bargained and ended up paying UGX 100,000."
For community members who depend on multiple activities to earn a living, undertaking "more risky" activities outside the working hours of the enforcement officers is a key survival strategy. "For me, I make sure that I wake up at 5am to mine sand in the river so that by 7am, I am done and I go to dig or I come here for brick making," a brick maker told us. "We are very much worried, we would be doing sand mining the whole day but we are scared."
Much as sand miners and brick makers shudder at the sight of a police officer as they go about their activities in and around the river, they are not sure whether all the police officers that they are confronted with are genuine enforcement officers, or simply civilians in police uniforms trying to make a living on the fringes of the law - just like them.
The brick makers and sand miners also wondered why no one had ever trained them on how to undertake their businesses in a more sustainable manner, instead preferring to continually arrest them. "I have been in this business now for 10 years," said one brick-maker. "I have never seen anybody come to teach us how to improve our activities. They only run after us, chasing us from time to time."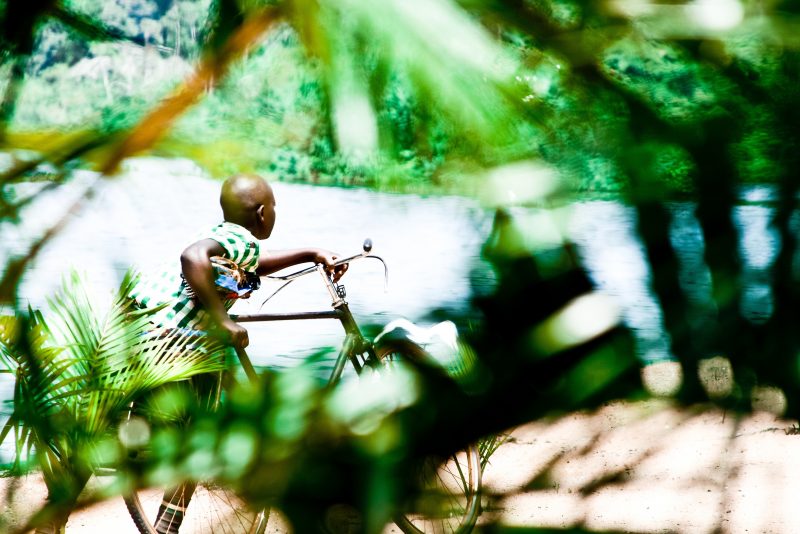 According to the National Environment Regulations (2000), the commercial exploitation of river banks and wetlands including sand mining and brick making is illegal without a permit - a permit that most we talked to said they simply could not afford. Workers without the proper certification can face fines of up to 3,000,000 shillings (800 USD) or 3 months imprisonment.
Further complicating matters is the Environment Protection Police Unit itself, notoriously underfunded and sometimes unable to pay its officers. Clearly, the unit is currently unable to enforce the environmental laws effectively, allowing sand miners and bamboo harvesters to encroach the wetlands, and neither is it able to provide training or education in alternate livelihoods, leaving locals little choice but to flout the law. Furthermore, underpaid and overworked officers have an interest in maintaining the status quo of arrests, fines and bribes.
To address this, the government has launched a River Rwizi Catchment Management Plan, supposedly developed by key stakeholders from all the 10 districts within the Rwizi catchment area. The plan spells out various strategies that the districts can implement in order to restore and protect the river catchment, while ensuring that communities can find sustainable jobs and livelihoods. But none of the workers we spoke to had heard of it.

Is it possible that such a critical process missed out on the people most likely to be affected by the new plan? Or is it a case of elite representatives failing to collect their views and/or share feedback from the process? I am yet to find out.
One thing is clear. In and around the Rwizi, land is scarce, populations are growing, and there are high levels of unemployment and poverty. People need income to survive, and if they feel that breaking environmental laws is their only option to feed themselves and their families, they won't hesitate.
Therefore, if anyone is genuinely interested in protecting and restoring the integrity of River Rwizi, the voices of resource users must be amplified and their concerns taken into consideration - or, as we have seen, much-needed restoration efforts will continue to be undermined.

- Julian Barungi, ACODE
Filed In
Theme
Associated Hubs