Convenor's Update, March 2019
GEC Convenor Oliver Greenfield shares his thoughts on the Green New Deal, school strikes, and our tenth anniversary as a network.
By

Oliver Greenfield

GEC

·

01st March, 2019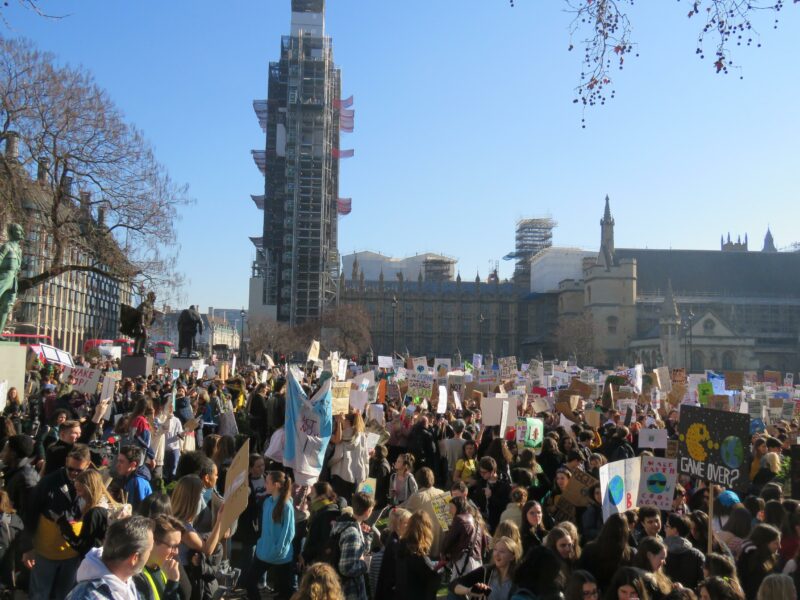 Convenor of the GEC Oliver Greenfield introduces our February Newsletter with some reflections on current events and the future direction of the Coalition. Sign up to receive the newsletter here.


There is a shift underway. Last year, both plastic waste and oceans broke through as iconic environmental issues. There is a growing movement in the US around the Sunrise Movement, Alexandria Ocasio-Cortez , and the Green New Deal. And now the youth are on the streets, all across the world, and their message is clear: "politicians, do your job."
The younger generation are speaking, and slightly older millennials are becoming voters, consumers, worker and investors. There is an anger being articulated: young people won't vote for you, work for you, buy from you or invest in you – unless you are champions of fair green economies.
And this year, 2019, our GEC movement is 10 years old.
Cape Town, January 2019, was GEC's 'coming of age' global meeting. It was an inspiring global meeting full of leadership and action. Read our global meeting report for a full summary of the discussions and debates - all around the issue of how we can make sure everyone gets a stake in the green economy.
Over the last decade, we've built a global alliance of organisations who are committed to a green and fair economic transition; we've established national hubs in seven countries; and together, we have lobbied key international institutions and governments to widen their understanding of 'green growth' for people, particularly the poorest and most marginalised and for nature.
So far this year we've also held 2 public debates on what is wealth – one televised by CNBC and one at Davos for the World Economic Forum. The 'what is wealth?' question is profound, and the answers we heard speak directly to the purpose and measurement of economic success. Please do check out these debates.
But at the same time amid all of this progress, we get a graphic reminder of life suffocated by smog – in the story 'Mongolian mothers' from our in Mongolia partners EPCRC. This story captures why there needs to be a people's movement for a green economy. We, the GEC stand for real, fair and commensurate solutions to the dire challenges articulated by these stories, the environmental science and societies fracturing under the strains of inequality.
Finally, in our tenth year we ask for your help. We want you help shape this movement, bring your skills and resources and work with us for a future we all want. Please help us by completing our strategy questionnaire and let us hear your thoughts and help us design the next decade of GEC.
2019 will be busy. More updates, more opportunities to contribute and to benefit will be coming soon.
Thank you.

Oliver Greenfield