Can an Eco-Social Contract solve the UK crises?
Amid multiple crises, it's time for the UK to place the environment at the heart of its social policies
By

Dr Karen Bell

Guest Author

·

26th October, 2022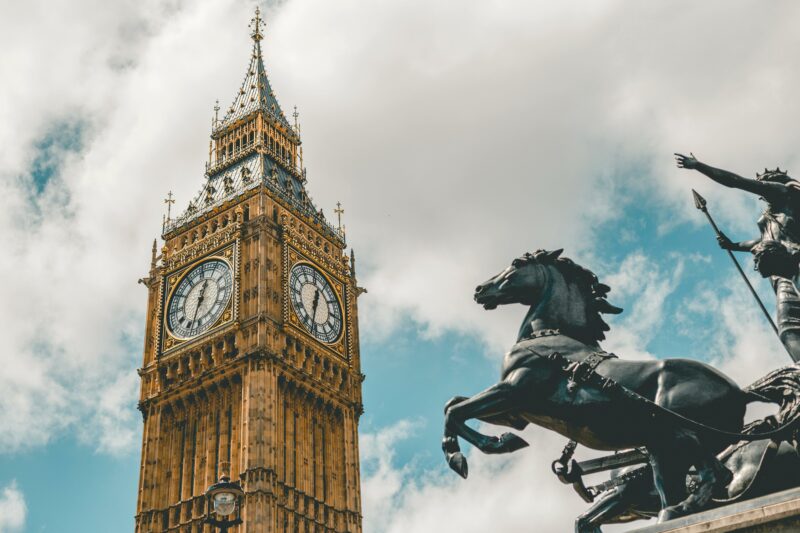 The UK now faces numerous interconnected social and environmental crises. It is experiencing the worst cost of living crisis in a generation; soaring inflation, recently reaching a 40-year high and the fastest fall in real pay on record. Food and fuel poverty have more than tripled in a year and citizens have the lowest state pensions of any developed country. It is expected that energy price increases will have devastating impacts on low-to-middle income households across the country, with the worst outcomes for the poorest who are using pre-payment meters and, therefore, unable to spread these costs over a number of months. At the same time, there are a record number of billionaires in the UK and, according to OECD data, the country has greater income inequality than most countries in the world, including India, Russia, China, Bolivia, the United States and Zimbabwe.
All this is happening within the global context of climate, biodiversity and pollution crises. To meet the Paris Agreement targets, global carbon dioxide and other greenhouse gas emissions need to be rapidly reduced, with High Income Countries needing to make reductions of between 80% and 95% by 2050. Humanity also faces other environmental crises in relation to a number of other 'planetary boundaries', including biodiversity collapse and pollution, now considered to be the greatest environmental threat to human health.
" Eco-social policies would ensure the security and wellbeing of the least well off through the transition to sustainability."
A New Kind of Social Contract

Calls for a new social contract from The United Nations, Black Lives Matter, and the International Trade Union Confederation address the social justice crises but the framing advanced by the Green Economy Coalition and the UN Research Institute for Social Development, among others, for an Eco-Social Contract ties these to the environmental crises. It is envisaged that an Eco-Social Contract would provide a new framework for international cooperation on sustainability that would replace the sustainable development goals. A social contract is considered to be an agreement regarding what the citizen can expect from the authorities in return for contributing to society or having their personal freedoms curbed. The notion of an eco-social contract revitalises the responsibility and role of the state in meeting the eco-social needs of citizens.
Many eco-social policies have been proposed by myself and others, including Ian Gough and Kate Raworth, over the last decade which aim to integrate environmental and social policies, improving both welfare and sustainability outcomes. Some of these include: Implementing ceilings on income and wealth levels; disincentivising luxury and wasteful consumption through bans, regulations, taxes and other measures; increasing useful, low carbon employment such as homecare, maintenance of green space, waste clean ups; and expanding free-at-the-point-of-use universal basic services, including public transport.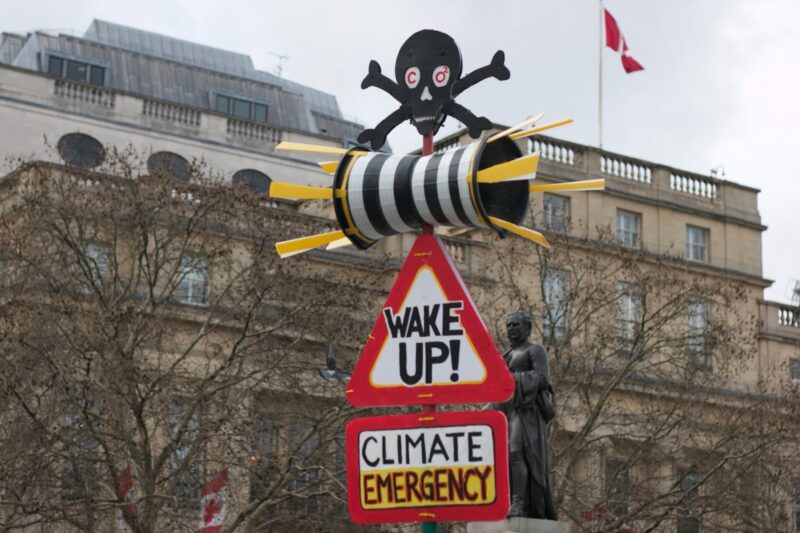 Eco-social policies would ensure the security and wellbeing of the least well off through the transition to sustainability. They would ultimately increase public support for sustainability policies, thereby making them more effective. Such policies would no longer be seen as a threat as they would also guarantee the public and collective provision of essential goods and services for all.
But there are two major issues. Firstly, how likely is the UK government to implement an eco-social policy and how likely is the UK public to support or campaign for an eco-social contract? With the UK Government currently in turmoil, it is difficult to know which direction we are going as far as the government is concerned. However, if the public support this idea, it may eventually become policy via the election of MPs that support it. The response to the pandemic has helped many realise that, contrary to what they had been told for a long time, (1) there is such a thing as society, (2) the state and its policies are important, (3) radical action can be taken when there is the will, and (4) money can be found to respond to emergencies. These realisations might enhance support for an Eco-Social Contract.

In addition, as a woman from a working-class background and of Romany Gypsy heritage who has carried out extensive academic and community work on environmental equity, I am convinced that, generally speaking, working-class people and other disadvantaged groups are increasingly concerned about the multiple environmental crises that humanity now faces. They want to see urgent change to address these problems but they do not want their lives to be made even more difficult by the transformation to sustainability.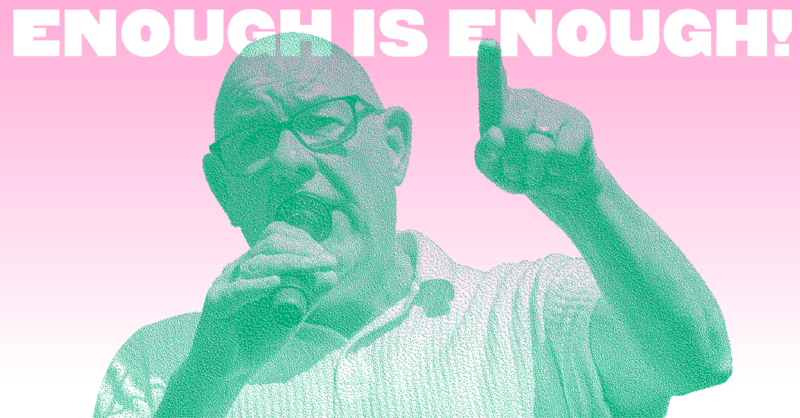 Everyday Engagement
However, while most would support the policies that an 'Eco-Social Contract' would enable, based on recent conversations and my lived experience, I fear that the terminology would not resonate with them since it is not as easily integrated into other slogans and ideas we are familiar with, such as is, for example, the 'Enough is Enough' campaign. This is the rallying call of trades unions in the UK at the moment in response to energy price increases, decreasing value in wages, housing shortages and rent increases. Further, the idea of there being any social contract may come as a surprise to some. While it might be argued that, even when we are not conscious of the social contract, we are engaged with it every day through our mutual obligations with our workplaces, and societies, I believe some would feel they had not entered into all of this through choice and, in that sense, they may not see their labour and obedience in terms of being an agreed contract.

" Nothing about us without us"
This is not to say that an 'Eco-Social Contract' could not be popularised. In my recent books 'Diversity and Inclusion in Environmentalism' (as editor and writer) and 'Working-Class Environmentalism' (as writer), I and others set out how to be more inclusive in socio-environmental campaigning and policy making. In one sentence, the message would be, with regards to marginalised and disadvantaged groups 'nothing about us without us' and 'do not expect us to join everything you have set up but come and support what we are doing – let us be your leaders'.
This would mean making the Eco-Social Contract ideas accessible to all and taking them to where people are currently organising against low wages, redundancies, the cost-of-living crises and other injustices, talking to people about this idea, while supporting their campaigns in whatever way you can. It is extremely important to bring the sustainability aspects to these social justice campaigns, as the Eco-Social Contract idea can do. Building an understanding of the interconnection of social and environmental justice is fundamental to preventing the derailing of the necessary green transition. The Eco-Social Contract idea can also bring much needed hope in the context of what appears to many to be an irreparable disaster in the UK.

- Dr Karen Bell, University of Glasgow