Principles, Priorities and Pathways for a Green Economy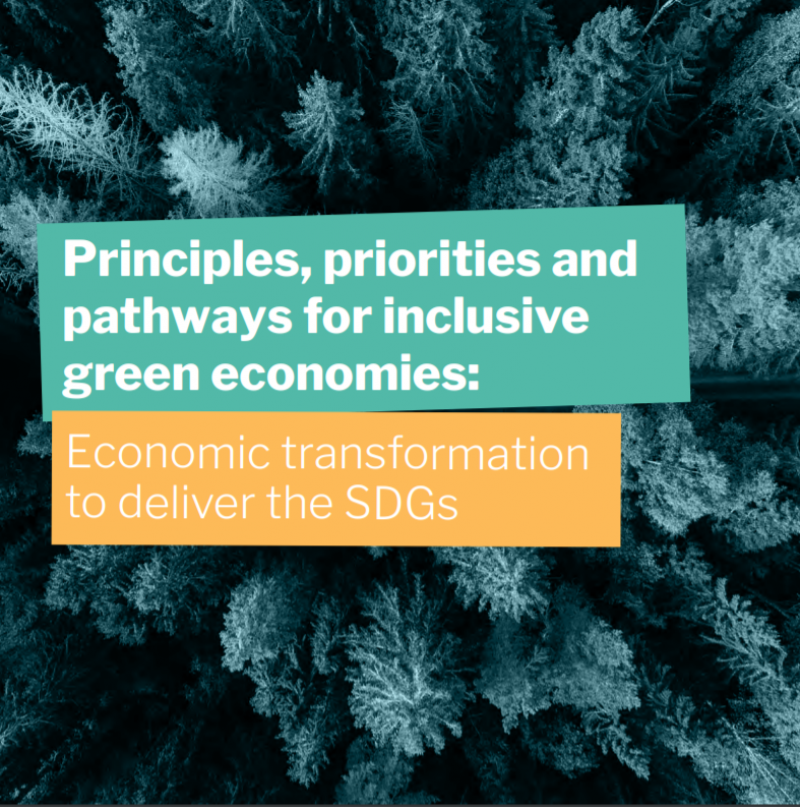 Since the industrial revolution, our economies have delivered huge advances in material prosperity. But this progress is increasingly imperilled by the very economic models which made it possible. Our economies are still measured and managed in ways that incentivise overconsumption, damage nature and social bonds, and drive climate change. In 2015 the global community committed to tackling these linked problems through the Sustainable Development Goals (SDGs) and the Paris Agreement on climate change. This can only be described as historic.
Yet significant economic, societal and institutional changes are now needed if the 2030 commitments and climate goals are to be achieved. When national governments and businesses alike are preparing active responses to the 2030 Agenda, they critically need to get the economics right for sustainable development.
Since the financial crisis in 2008, several initiatives to reform economic governance have been put forward in response to demands from governments– notably but not only 'green growth', 'decarbonisation', and 'green', 'blue' or 'circular' economy. This diversity of initiatives has driven valuable innovation and engaged civil society and business as well as government – but to continue a fragmented approach could confuse stakeholders and stymie the systemic progress that is now needed.

Several major institutions working in the field have therefore met several times to share learning and combine efforts.1 They have now reached a consensus that nothing short of a fast and fair transformation of our economies is needed. The collaborating institutions have co-constructed a three-part framework to offer a coherent way to get to grips with the complexity of transformation towards greener, more equitable and resilient economies. This is not a blueprint, but instead it enables stakeholders to reflect on progress, challenges and current plans, and to co-create a vision and approach that will work well in their context.