Global Green Economy Barometer 2020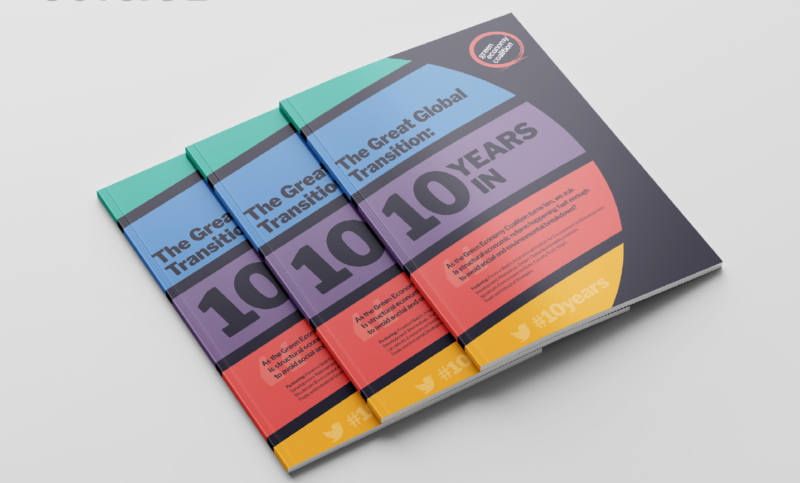 The Global Green Economy Barometer 2020 is our flagship report laying out the status of the transition to green and fair economies. Based on new research and interviews, the 2020 Barometer finds that the transition to greener economies has reached a new turning point as the call for deep-rooted economic policy change is now coming from all quarters – central bankers, insurers, credit rating agencies, progressive businesses and the public.
The 2020 Barometer explores the speed of green economic reform across five essential themes - Nature, People, Sectors, Finance, and Governance. It finds:
The clean energy revolution is accelerating as 'Green Deals' and 'net zero' become the norm;
Some countries are beginning to move beyond GDP;
Businesses are embracing science-based sustainability targets;
The divestment movement continues to grow.
But there is little evidence that the more systemic shifts in economic and social policy making are taking effect. Our economies are still rigged to deliver efficiency and productivity above all else, meaning that the 'brown' economy still reigns:
Mainstream economic analysis which shapes public policy and private investment still fails to account for nature.
There is no overarching regulatory system guiding the financial markets towards preserving nature and investing in communities.
Governments spend as much subsidising fossil fuels as the annual investment needed to deliver the SDGs.
Circularity, eco-efficiency and net zero targets are being adopted but these efforts alone will not be enough to protect nature unless we shift the underlying assumptions currently guiding our economies. The report outlines a series of recommendations for policy makers, business and civil society organisations on how to take action.
GEC convenor Oliver Greenfield said: "Our global economy is not fit for purpose and is driving social and environmental breakdown. Inequality, climate change and biodiversity loss are not just connected, they arise from the same problem: how our economies are organised, ruled and managed. We cannot raise millions out of poverty, meet climate targets or curb mass extinctions without reform.
"Within a generation we need to move to a green and fair economy that respects nature's limits and prioritises wellbeing. We aim to accelerate it by setting out a framework for economic reform, highlighting the best policies that are already driving change, and giving citizens the information they need to hold their governments to account."