Young, gifted and green in South Africa
By

Shakespear Mudombi

Member

·

20th February, 2018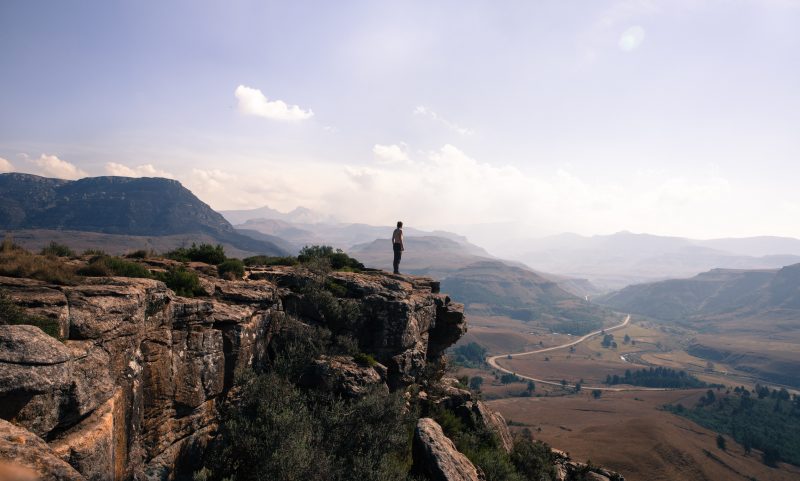 As Cape Town hovers on the edge of water crisis, it's clearer than ever that South Africa urgently needs to transition to a more sustainable society. But a new report from our partners Trade and Industrial Policy Strategies (TIPS) argues that the country is being held back by outdated laws and weak governance. One area where new green economy thinking could have a transformative impact is youth unemployment - as TIPS economist Shakespear Mudombi argues...

South Africa's economic growth relies strongly on resource- and energy-intensive sectors, which has had marked negative impacts on the environment. The country is faced with other challenges, such as high-income inequality, unemployment and poverty levels. Related to this is the limited inclusion and participation of the youth, in the broader development of the country. In this context, how can the green economy be used for youth inclusion and the achievement of sustainable development?
Youth unemployment in South Africa
Youth unemployment is a huge challenge for South Africa (Figure 1). The lack of employability of youth is attributed to a number of causes, including low levels of education, skills, and work experience, as well as lack of networks necessary to source job opportunities.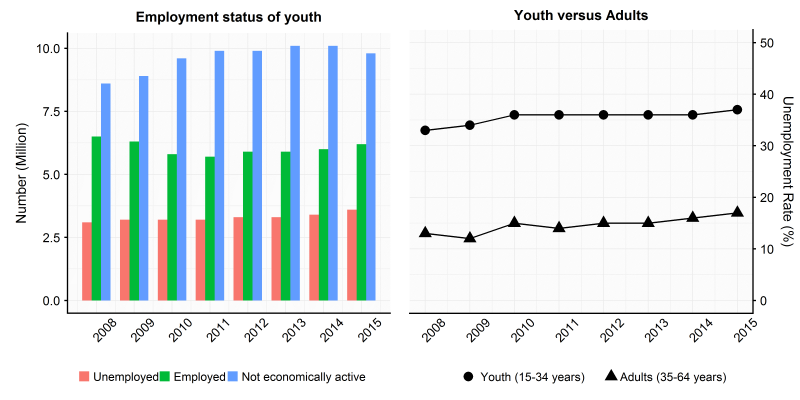 Figure 1: Labour market status of youth from 2008 to 2015. Source: Author's composition, based on data from Stats SA (2015: 3)
The opportunity for youth inclusion
The transition to a green economy is a possible pathway towards sustainable development, which centres on inter- and intra-generational equity. It is an opportunity to bridge the inequality gap and provide opportunities for the youth to actively participate in the development process. Even though the youth tend to be relatively inexperienced, they are better placed to participate as the green economy requires new skills, competencies and ways of thinking.
Much is being done to formulate strategies to enhance youth inclusion in development processes. For example, at the continental level, the 2013 Pan African Youth Strategy on Learning for Sustainability advocated for youth empowerment and their active role in contributing towards green economies and sustainable development on the continent. At the national level, the 2011 New Growth Path (NGP) and the 2011 Green Economy Accord target the creation of 400 000 additional green jobs by 2030 while the 2013 Youth Employment Accord focuses on implementing a coordinated youth employment strategy that brings significantly larger numbers of young people into employment.
Although they do not directly focus on the green economy, a number of initiatives have also been launched to promote youth inclusion, such as the Employment Tax Incentive scheme, the Youth Development Strategy, the Youth Brigade programme, the National Youth Service Programme, the Expanded Public Works Programme (EPWP) and the Community Work Programme. There are also science and technology programmes that aim to equip young people with the necessary skills to be active participants in the national system of innovation and the green economy. Last but not least, the Green Youth Indaba explores green economy opportunities for the youth and the formulation of strategies to support and fund green innovations and green careers, as well as empowering youth with information and skills transfer.
Policy implications
While the various government efforts are commendable, little progress has been made in tackling the youth unemployment challenge and harnessing the potential of the green economy to do so. Applying a "youth lens" (i.e. considering youth issues) to policy formulation and implementation would reduce the chances of their exclusion. The youth have the potential to generate innovative, sustainable solutions, provided an enabling environment is created for them to experiment, learn, teach, adopt, adapt, own, and lead. Nevertheless, the inclusion of the youth should not be tokenistic.
Policy should have a holistic quintuple-focused approach targeting the development of green conscious or green-minded young (1) consumers, (2) workers, (3) entrepreneurs, (4) innovators, and (5) custodians (of natural capital and other resources for future generations). The crucial ingredients include providing the youth with the necessary information (awareness) and skills development (empowerment), and stimulating behaviour change (transformation). Expanding education and training opportunities for the youth could unlock employment and entrepreneurship. The youth should be embraced as important and necessary change agents, who together with other age groups can co-learn and co-produce solutions to the various development challenges. This would help create a critical mass of green citizens necessary for and capable of sustaining and further growing the green economy and attaining sustainable development for South Africa and beyond.
This article has been drawn from a policy brief titled "Using the green economy and youth inclusion for sustainable development in South Africa".

Shakespear Mudombi
---
Photo by Joseph Argus on Unsplash