We're hiring! Policy Director
The GEC is seeking a new policy director to lead our ambitious global policy agenda on behalf of our civil society networks. Apply now!
By

GEC

·

16th February, 2023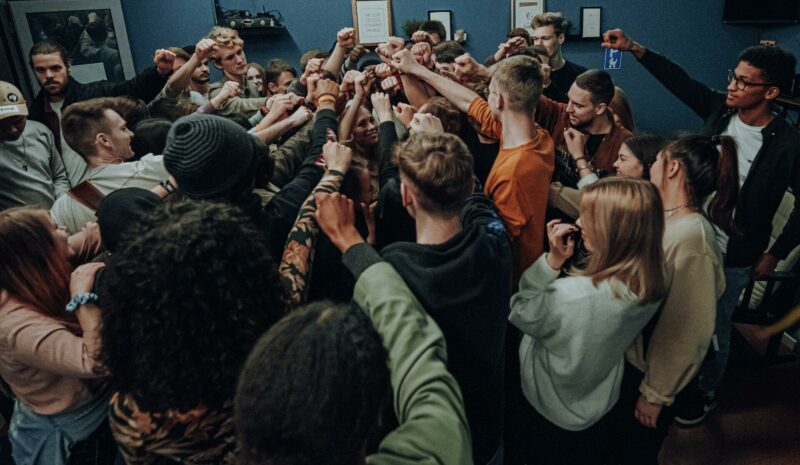 The Green Economy Coalition (GEC) is the world's largest civil society alliance supporting the transition to fair, green economies. We're now seeking a Policy Director to act as a thought leader for the network and develop the membership's collaborative policy positions.
The policy director will also lead one of GEC's flagship programmes, the New Social Contract, and be an integral part of the Global Shared Green Deal work with the European Commission. This position provides a unique opportunity to shape, define and lead an ambitious global green economy policy agenda on behalf of civil society networks.
GEC is a growing network of more than 60 collaborating organisations, with global and Europe secretariats hosted by IIED and IIED Europe. It is well funded but a planned growth in influence requires it to invest in Europe-based senior leaders who can develop its European Union (EU) funded global policy programmes.
The GEC policy director will be EU-based, helping to establish the new GEC Europe hub, partners and funding, but will work closely across the GEC network and especially with the GEC global hub based in the UK.
Ideally, the candidate will have substantial experience with international policy frameworks, agreements and initiatives addressing green economy. Educated to degree level with a post-graduate degree in a relevant discipline, applicants will have proven leadership and fundraising skills.
The successful applicant will also have a strong background in stakeholder engagement, particularly with international organisations, government agencies, academics and civil society organisations. They will have excellent communication and interpersonal skills.
If you are an experienced policy professional looking for a senior leadership role that combines thought leadership and innovation in policy development with making things happen, we want to hear from you.
GEC can offer:
Salary range of €67,100 - 86,400, depending on experience
Fixed term (three years), full-time contract with view to extend permanently
Central Amsterdam office location next to the Botanical Gardens
Remote working within the European Economic Area (EEA) possible
How to apply
Read the job description (PDF) and send your CV along with a covering letter demonstrating how you fit the role, to info@iied-europe.org by Sunday, 12 March 2023.
We can only consider applicants with the right to work in the EEA.
Interviews at the first stage will be held on w/c 20 March, with the second stage interviews on 27 March.