Ulaanbaatar fights back against pollution
One city's struggle against the world's worst air
By

EPCRC

Member

·

06th May, 2020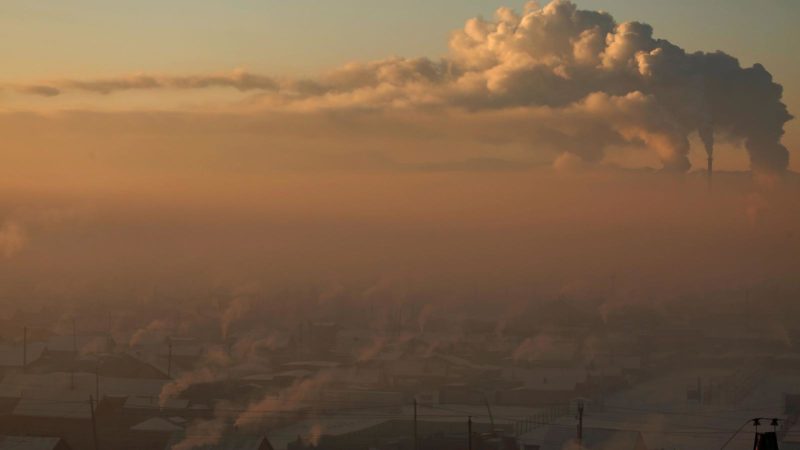 As the weather warms and winter recedes, the air above Mongolia's capital Ulaanbaatar starts to clear. Considered the coldest capital city in the world, half of Ulaanbaatar's 1.5 million citizens live in traditional tents, gers, which are heated by burning cheap, local and extremely polluting brown coal. Some poorer households cannot afford even this, and resort to burning old tires and other rubbish. And so every winter, the city is shrouded in some of the most noxious smog in the world.

The fight against this air pollution has been going on for many years, with numerous government anti-smog projects and programmes from year to year, but without notable success. Between 2008 and 2019, 170 billion MNT from the state budget and 279.3 billion MNT (USD 104.7 million) from foreign aid was spent on anti-smog projects. But air pollution continued to increase in Ulaanbaatar, other Mongolian cities and the provinces, becoming a major problem for all Mongolians.
The story of the improved stove

One of the many initiatives taken to address the issue of smog was to replace traditional stoves in ger(tent) areas with full-combustion, low-emission "clean" stoves. In 2001, the government introduced new subsidies for replacing and upgrading stoves.
This was the campaign to distribute improved stoves intensified, and Ulaanbaatar residents got familiar with the stoves which generate less smog.
In 2013, a program supported by the administration of Ulaanbaatar city, Clean Air Foundation and the 'Clean Air' project of Ulaanbaatar also aimed to introduce low-emission stoves, such as replacing traditional stoves and providing low-emission stoves at a discounted price.

In 2017, within the frame of the "Smoke-free Ulaanbaatar" project, a total of 4,000 tons of improved fuel were produced in the city by state budgets and distributed to target households, however, it could only cover a very small part of Ulaanbaatar, less than one percent.

" This winter, air pollution in Ulaanbaatar decreased by 45% from the previous year – irrefutable proof that reducing emissions is possible throughcollective effort and well-designed policy."
During the project implementation (2011-2014), low-emission stoves were introduced to 170,000 households, but more than half of the Gers still use traditional stoves, and most of them have become obsolete and some have been sold to others. But just as we hoped that the fight against the smoke was coming to an end, the results of the program vanished, while households were preparing the fuel.
New technologies meet traditional methods

In 2018, the government of Mongolia introduced a decree to ban the usage of unprocessed coal, a bold step in the fight against air pollution. From that moment on, the capital saw a decrease in the use of unprocessed coal, and new advances in producing and distributing improved smokeless fuel blocks to the gers.
This winter, air pollution in Ulaanbaatar decreased by 45% from the previous year – irrefutable proof that reducing emissions is possible throughcollective effort and well-designed government policy.
Unfortunately, due to the lack of information and knowledge about the proper use of improved stoves before the distribution of compressed blocks, there were also smoke-related accidents. In October 2019 alone, 12 people were killed and thousands of calls were reported. In that time officials informed that compressed blocks can be used in normal stoves, and most importantly households must improve their stove conditions and learn how to set fire properly. But unfortunately, the problems were arisen due to the lack of information. In this regard, officials visited ger areas households to provide advice and information on proper use and setting fire. The information was also broadcasted through the media.
Also they stated that the smoke sensor will be distributed to every household of Ger areas by April, 2020. But questions remain, including coverage for unregistered citizens, newcomers and newly married couples. Since low-emission blocks are planned to be introduced not only in the capital city but also in provinces, is there any guarantee that these risks will be prevented and similar accidents will not happen again?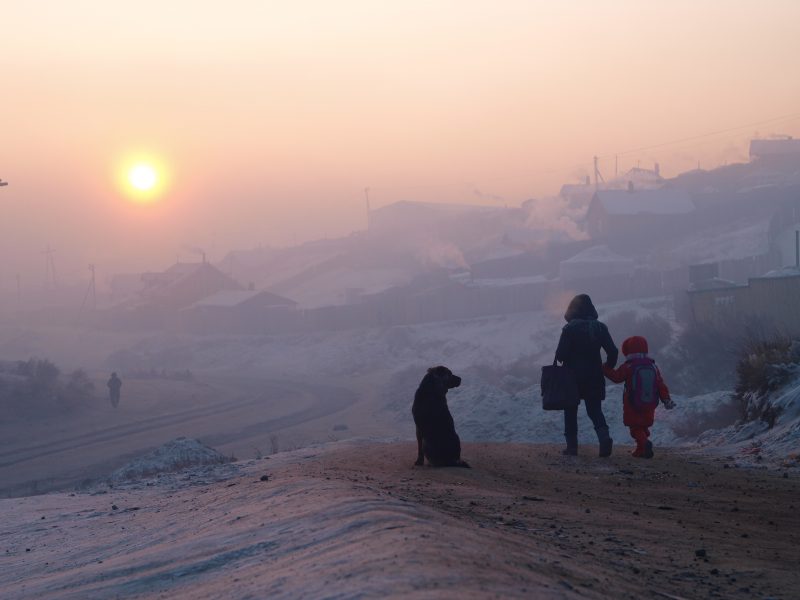 In conclusion

The main goal of the fight against air pollution is to improve the health of ordinary Mongolians – even saving lives that might have been cut short from respiratory disease in such a polluted atmosphere. But a lack of information, properly researched evidence and communication can bring about risks even for well-intentioned projects – as in the accidents that arose from the incompatibility of compressed fuels and improved stoves. This demonstrates the need for joined-up thinking and collective solutions.
Now that this winter's high alert period is over and summer is approaching, it is important that we evaluate our work of last winter and make plans for the next year.
Furthermore, we need to work together to decrease the air pollution in order to prevent the negative impact on human health and the environment. What must be done to achieve this?
It is important that reducing air pollution remains a priority for government, no matter which party is in power. Only then we will achieve results in the long run.
Innovation can improve lives, but where new stoves or fuels differ from traditional methods, it is vital to provide citizens with information and education in order to minimise risks. We always should remember that converting attitudes takes time.
It is important to have a detailed and self-consistent plan in order to reduce air pollution.
In any political, social or economic situation, it is effective to continue and invest in the work which has been started to reduce air pollution.
Regardless of being rich and poor or old and young, we all breathe same air. Therefore our collective actions and initiatives are crucial to achieve our goals.

- Team EPCRC, Mongolia