Nature at the heart of a green COVID-19 recovery: Global and country perspectives
Out of the wreckage of COVID, is a new consensus emerging around a nature-based green recovery?
By

Najma Mohamed

GEC

·

27th May, 2021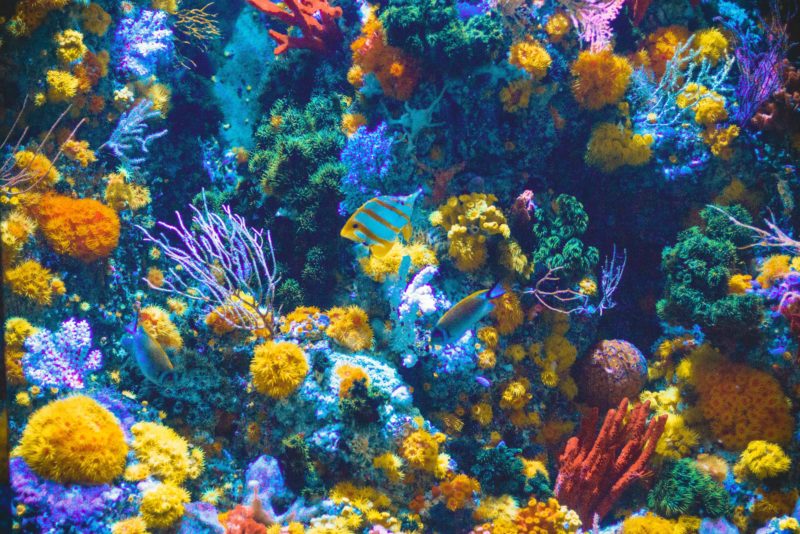 The GEC Insights series is a new curated collection of online articles at the intersection of environment and economics, each written by leading thinkers from the worlds of business, government and civil society. Part of our Economics for Nature project, they bring together diverse perspectives to answer the question: how can we re-design our economies to protect and restore nature?

---
2020 was meant to be a major policy year for nature. Governments were expected to gather in China to draft new ten-year targets for protecting nature. Countries were preparing to submit ambitious commitments to address climate change – including the employment of nature-based solutions. Citizens were grappling with the alarm bell that heralded the start of 2020: the threat of mass extinctions and rapid biodiversity loss.

But then the COVID-19 pandemic hit, and – understandably – attention shifted to dealing with an unprecedented global health and economic crisis. Nature had to take a back seat: the Kunming biodiversity conference was delayed, as were the Glasgow climate negotiations.
Yet COVID-19, which has so far caused over two million deaths worldwide, is a reminder of how intricately human and planetary health is linked. The degradation of nature has contributed to the emergence and spread of this pandemic – and therefore the protection, restoration and maintenance of nature must be part of recovery.

The stakes are high. Without clean water and air, productive and healthy soils, our economies and our societies cannot function. Over half of global GDP is dependent on nature. Yet a staggering one fifth of countries are at risk of their ecosystems collapsing due to a decline in biodiversity and related ecosystem services. And more than 1 billion jobs globally depend on healthy and functioning ecosystems.
In 2021, the realisation hit home that our economies are reliant upon - and fundamentally underpinned by - the stability, health and resilience of nature. Protecting biodiversity is vital for avoiding the next pandemic.
Getting on track for a green recovery
In response to the COVID crisis, there has been a growing consensus that governments need to build forward with equality, justice and sustainability. How economies will recover matters immensely.
However, to date the much of the public spending deployed has not been adequately green and we are not yet on track for a green recovery. Even many of those governments leading the charge for a green recovery are still under-investing in nature. For instance, Italy has committed a mere 0.51% on biodiversity measures in its recovery plan, while supporting potentially environmentally harmful projects.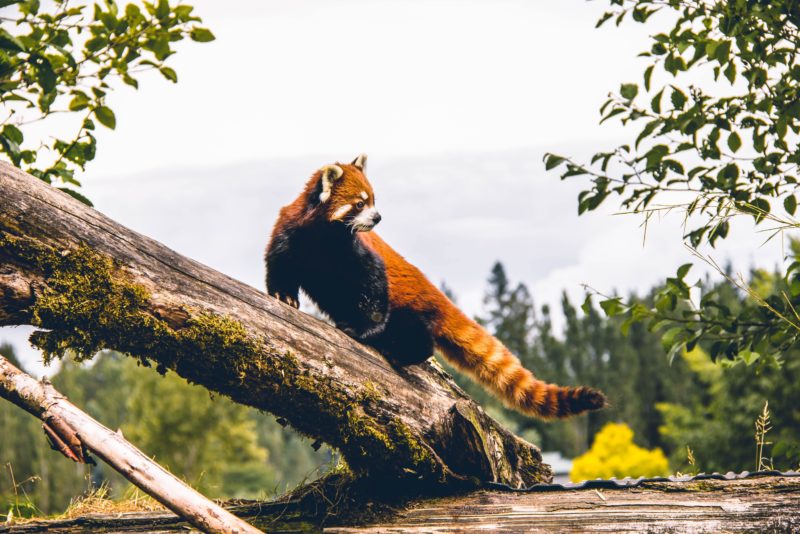 Oxford University's Global Recovery Observatory analysis of economy recovery of 50 countries estimates that only $341bn or 18.0% of recovery spending is green. Of this, $56.3bn was announced for investments that directly benefit nature, such as ecosystem regeneration initiatives, public parks, counter pollution measures and reforestation. This despite growing evidence that 'investing in nature is an economic winner' for COVID-19 recovery.

Nature matters for a green recovery
Increasingly, we are realising that if we get nature right, it generates enormous returns.
For human health: Close to three-quarters of emerging infectious diseases in humans come from other animals, and protecting nature and ecosystems is vital for decreasing this risk and avoiding another pandemic
For people and their livelihoods: Restoring ecosystems is generating new jobs and livelihoods in both rich and poor countries, and can create 395 million jobs by 2030
For economies: Jobs and livelihoods depend on nature and nature-positive solutions can create $10.1 trillion in business opportunities
For climate resilience: Restoring a third of the natural landscapes damaged by human exploitation can be one of the most effective and cheapest ways to combat the climate crisis and prevent about 70% of predicted species extinctions
For nature: Among the ecosystem services provided by nature, such as food, water, and disease outbreaks, the intrinsic value of nature is increasingly being recognised and safeguarded.
Green recovery should move beyond investing in carbon and energy efficiency measures to include the restoration, maintenance and protection of the natural assets on which societies and economies depend. Globally, state-led investments in local food systems are proving essential for communities to survive having been cut off from global food supply chains. Pakistan's government is offering labourers out of work from COVID-19 a chance to earn money by planting trees. Scotland has prioritised nature in its economic recovery plan, setting out to 'prioritise and invest in nature's recovery to safeguard the future of wildlife, societies and economies'.
" The real test of COVID-19 is not the virus itself, but how we choose to recover."
As it stands, our economic systems have been shown to be not only woefully under-prepared for external shocks but rapidly eroding their own resilience. The Dasgupta Review on the economics of biodiversity revealed that our institutions are wired with short-term objectives, our economies and businesses are measured by misleading metrics, and the assumptions underpinning economic decisions are no longer valid.

The real test of COVID-19 is not the virus itself, but how we choose to recover.
Nature is vital to recovery, countries must step up
The degradation of nature is a pressing social, economic and environmental concern, which impacts poor and vulnerable communities. While we have made strides in integrating nature in economic policy (and increasingly in climate policy), for the most part investing in nature and biodiversity remains marginal to economic decision-making, including planning, budgeting and investment processes.
The most high-profile economic decision-making currently relates to the COVID-19 pandemic. It is vital that policies that promote sustainable investment in nature and biodiversity are integrated into COVID-19 economic recovery. To date progress on this integration has been slow, and little data is available on progress within developing countries where there is a high dependence on nature.
The Green Economy Tracker addresses this gap. It currently benchmarks how 20 nations are transitioning to green and fair economies, and considers nature-positive policies among the foundational themes of green economy policy reform.
Under the Economics for Nature project, the Green Economy Coalition is working with members and partners to undertake a global analysis complemented by a series of country case studies to assess how nature is being integrated in COVID-19 economic recovery plans and budgets. Working with national partners in Brazil, India, Uganda and France, country analysis and advocacy efforts are underway to ensure that nature-positive approaches become central to green recovery pathways. The country assessments aim to identify nature-positive and nature-negative actions, and seek to influence pandemic recovery plans through recommendations on how countries can sustain and conserve nature in their COVID recovery strategies so that we build back fairer, greener and with nature.

- Najma Mohamed, GEC