Global Goals that Work: For business, government and people
Our new report argues that building the better economies of tomorrow requires paying attention to the right kind of metrics today.
By

Emily Benson

GEC

·

11th July, 2016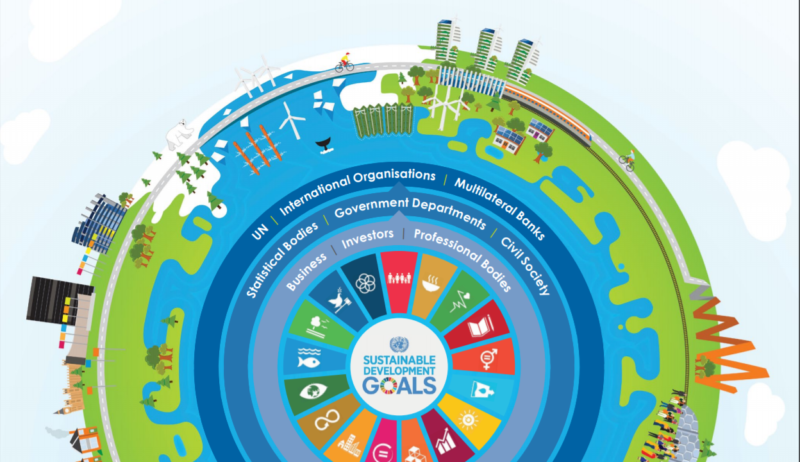 The report describes how the SDGs offer an opportunity – not just as an innovation map for markets, but as a dashboard of indicators to monitor macro trends, opportunities and risks that face our global systems.
In an increasing interconnected world where issues such as climate change, biodiversity loss, rising inequality pose multiple risks, the SDG framework can become a powerful strategic tool for identifying the connections between compounding risks and opportunities.
However, making the SDGs relevant to policy makers (north and south), businesses or local authorities requires tackling three barriers:
To harmonise: The proliferation of different sustainability metrics and data-sets at corporate, national and global levels is making it increasingly difficult for decision makers to make informed decisions. Existing and emerging frameworks need to be bench-marked against the SDG framework to improve alignment across different levels of activity and reporting.
To connect: Improve the linkages between data 'suppliers' and data 'users'. For example, data produced by statistical offices is not being taken up at the national policy level, and valuable data generated by communities is not being fed into national surveys.
To support: The poorest people with the hardest problems are the least well served by current data metrics. Identifying data inequalities and building the capacity of under-represented communities and issues is critical for a universal response.
" Arguably the biggest transformative intervention to secure the future we want is to redefine the purpose of our economies – and hard-wire this purpose into government and market performance systems. Measure What Matters is our contribution to this challenge."
Based on consultation with diverse stakeholders, and in different parts of the world, MWM has collected practical examples of how stakeholders are integrating the SDGs into their decisions across 5 principles.
SET THE DIRECTION: By bench-marking their strategies and national plans against the Goals, the 15 year SDG timeframe is helping stakeholders to think in the long term and reassess their current metrics to assess real 'value' beyond profit and progress beyond GDP.
CONNECT AND COLLABORATE: Through nation-wide dialogues on 'what matters', the SDG framework is helping governments to connect with their citizens to build a collective picture of success.
SHARE DATA:  By sharing data between stakeholder groups, businesses gaining a better understanding of what consumers, investors or other stakeholders need, while citizens are becoming more empowered to hold governments and businesses to account.
INTEGRATE: Integrating the SDGs into strategies and institutions is an opportunity to rewire the DNA of decision-making so that nations, businesses and communities can minimise risk and grasp new opportunities.
COMMUNICATE: Monitoring and communicating progress is helping all stakeholders become more strategic in their decisions, but can also tell a macro picture of change.
Download the report here.
For more information please contact Emily Benson