Mapping the Global Youth Climate Movement
Our latest report with Climate Vanguard explores the evolving strategic culture of young climate protestors
By

Jack Johnson, Noah Herfort

Member

·

03rd March, 2023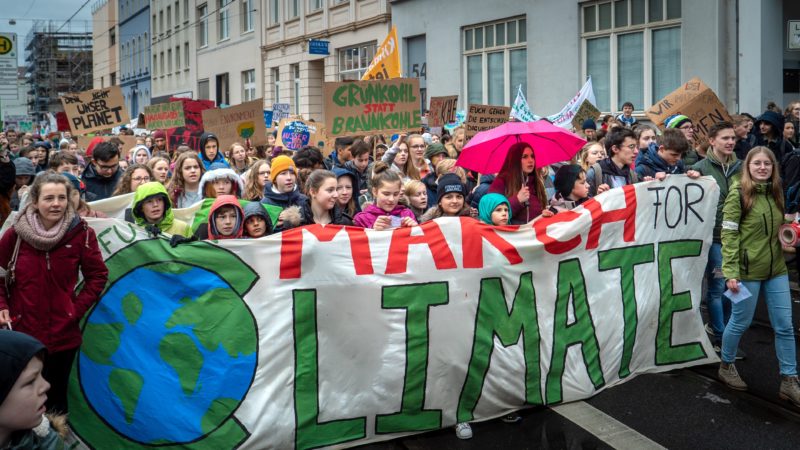 A new survey published ahead of the youth climate strike on 3rd March shows that the young climate movement is more than just Fridays For Future: in fact, years of inaction on climate change is radicalising an entire generation of young activists.
Of 292 youth climate groups identified across every continent except Antarctica, well over half identified "a system that puts profit over people and planet" as the root cause of climate and ecological breakdown; 89% of this group specified the system as capitalism and (neo-)colonialism.
It's clear that young people around the world are moving on from asking their governments for piecemeal reform. Instead, they're increasingly demanding structural, systemic change - dismantling or radically reshaping capitalism itself.
And, far from being the preserve of privileged, largely white middle-class young people in the Global North, the research finds that Sub-Saharan Africa is the most active continent for climate protest – a stark contrast to how youth climate action is portrayed in the media.


Why the climate radicalisation of young people matters
Climate Vanguard, a new research and action group set up by young climate activists, has teamed up with the Green Economy Coalition to map, engage and understand the global youth climate movement. The resulting report, Mapping the Global Youth Climate Movement: Towards a Green Economic Mandate, draws its findings from a first-of-its-kind database of nearly 300 youth climate groups around the world, a detailed respondent survey of 50 leading young activist groups, and interviews with 19 activists.
The database, survey and interviews that underpin the report find a growing trend amongst young protestors towards a radical, systemic understanding of climate action. A new wing is emerging, very different to the early Fridays for Future-style activism which based its campaigns largely around awareness raising, calls to "tell the truth" and appeals to governments to up their ambition.
Instead, increasingly young climate activists are calling for fundamental overhaul of the systems of government and economic structures that are perpetuating the climate crisis. This increasing trend of alienation from the social underpinnings of liberal free-market capitalism suggests decades of intergenerational conflict ahead for policymakers and decisionmakers as young climate radicals come of age.