Making our planet great again?
By

Ben Martin

GEC

·

18th October, 2017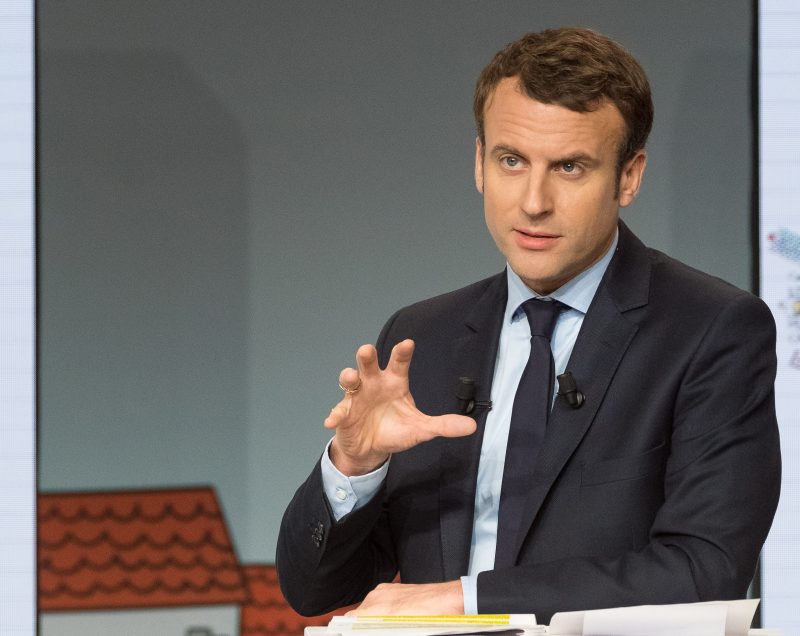 Looking back on it now, almost two years on, it's clearer than ever that the Paris Agreement marks a real tipping point in the global transition to a fairer, greener future. That watershed moment, however, might never have happened without the extraordinary determination of the French government to make COP21 a success.
The years of planning, the vast amounts of political and diplomatic capital poured into the preparations, and the heroic behind-the-scenes work of Laurent Fabius, Ségolène Royale, Laurence Tubiana et al to keep two weeks of fraught negotiations on track: without the French, it's doubtful there would have been a deal. On domestic terms at least, President Hollande may go down as one of the least popular and effective presidents of the Fifth Republic, but the climate treaty that he helped shape is nothing less than one of the triumphs of modern international relations.  
Of course, it's not all been smooth sailing for the Paris Agreement since then – Donald Trump made sure of that – but, with the election of Emmanuel Macron in May this year, it seems the mantle of climate leadership is once again being taken up by la France. Although climate and environmental issues were almost invisible during the French presidential campaign (as they are, it seems, during all elections), once in office Macron lost little time in enacting an unexpectedly aggressive pro-Earth agenda.  
His cabinet picks reflected a green bent, with respected environmental activist Nicolas Hulot appointed as the newly-minted State Minister for the Ecological and Inclusive Transition, and early policy announcements included a headline-grabbing ban on petrol and diesel cars by 2040, and a climate mobilisation summit to be held on the two year anniversary of COP21.
" Even well-intentioned husky-huggers can find their enthusiasm for green challenges evaporating in the crucible of day-to-day politics, and it remains to be seen if Macron can match rhetoric with reality."
Faced with Trump's flopping out of the Paris Agreement, Macron managed to position himself as a staunch critic of the White House while keeping up cordial, informal negotiations around the possibility of American re-engagement – not an easy balancing act to pull off when faced with the President's famously delicate ego. 
Pledging to "Make Our Planet Great Again", Macron next offered climate scientists 4-year grants to move to France to continue their research – with a personal pitch to American researchers worried about Trump-mandated budget cuts. In September he made environmental action a core pillar of France's foreign policy, with renewed support to the Franco-Indian International Solar Alliance, climate and technology research partnerships with the Chinese, a massive increase for development spending, and an explicit pledge to lead the EU on climate issues. And during his speech to the UN General Assembly, Macron announced an extra €5 billion for climate action.
And as if all that wasn't enough, the Macron government is currently working on a global pact for environmental protection, a potential Paris Agreement for biodiversity. If France can pull this off – and that's a big if – then it would be a huge step to tackling arguably the most under-reported ecological crisis around: the ongoing "biological annihilation" of plant and animal life on Earth.  
All this activity is laudable, and we at the Green Economy Coalition stand ready to help – after all, we've been advocating for an "ecological and inclusive transition" since 2009. But environmental issues are far from the only challenges facing the Élysée. If he's to have the political space to prosecute his ecological agenda, Macron must first confront some daunting domestic challenges: reforming France's labour laws, bringing the deficit under control, rebuilding Franco-German relations, and reforming the eurozone. 
Every French President since Mitterrand has attempted to deal with these deep-seated problems. Every French President since Mitterrand has failed miserably. Many had their premierships wrecked in the process; Hollande being a particularly brutal example of a politician broken on the wheel of the French state's structural weaknesses.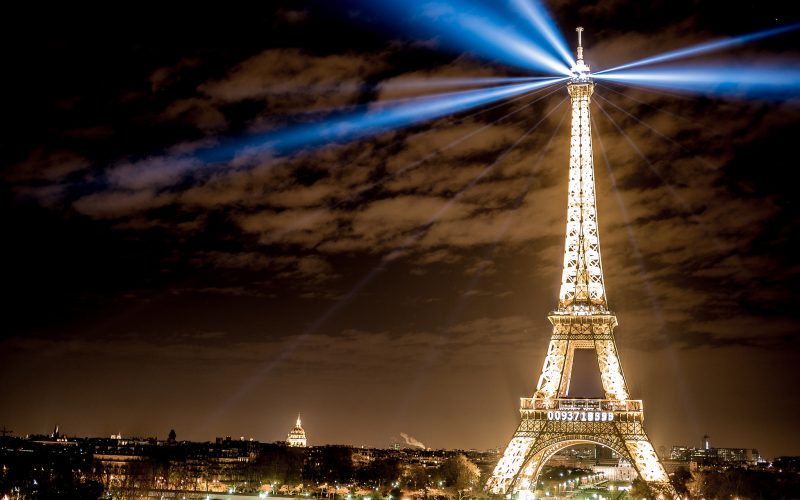 Taking action on climate change isn't easy; in fact, it's arguably the hardest political problem that we have ever faced. Even well-intentioned husky-huggers can find their enthusiasm for green challenges evaporating in the crucible of day-to-day politics, and it remains to be seen if Macron can match rhetoric with reality. But while Trump's actions so far display a callous disregard for the future of our shared home, it seems Macron is making a bold play for the role of planetary saviour. 

Indeed, like all the best good-guy vs bad-guy duos, the two are not so different. Both are political outsiders who swept to unlikely victories in defiance of party political norms, only to face historically low approval ratings. Both have a penchant for conducting policy by social media. And both are in possession of what might be charitably described as an outsized sense of self-importance: Trump ranks himself as president second only to Lincoln; not to be outdone, Macron compared himself favourably with the Roman god Jupiter.
But on climate change, environmental action and their plans for the future, they could not be further apart. The world finds itself caught between two poles: Trump's brooding coal-fired isolationism, and Macron's vision of a greener, fairer, more sustainable planet. It is the ideological conflict of our time. But while Trump's blunderings get blanket media coverage, it seems that Macron's message - energetic, optimistic, and practical – is the more compelling narrative, as the concerted action within the US at the state and city level shows.
So, from all of us at the Green Economy Coalition: Vive la France!

Ben Martin
---
Image credit: "Emmanuel Macron, candidat du mouvement E" (CC BY-NC 2.0) by mutualite.fr