Just Transition: A New Social Contract for the Wellbeing of People and the Planet
An ambitious and urgent call on Europe to implement a New Social Contract in which social and environmental sustainability go hand in hand.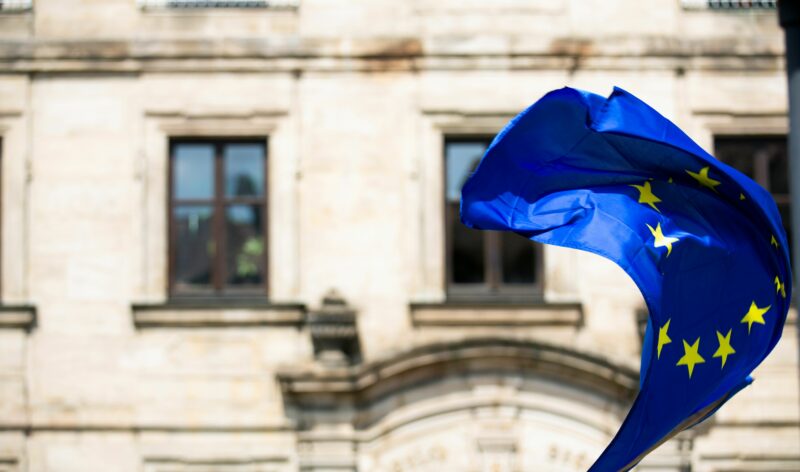 The Green Economy Coalition supports the call to action "Just Transition: A New Social Contract for the Wellbeing of People and the Planet". The action brings together civil society organisations, trade unions, social economy enterprises, think tanks and others to call on the European Ministers for Environment and Energy, as well as other EU and national level decisionmakers to urgently implement ambitious environmental and climate policies alongside robust social policies that protect marginalised people, protect regions suffering disproportionately from the transition, while guaranteeing access to essential services for all.
Solidar, the convenors of this action, along with the 32 other signatories call on the EU to show bold and forward-thinking political leadership by prioritising the promotion of climate action and social justice as one coherent and mutually reinforcing agenda. On 11-12 July, the action was presented to Spain's Vice-President Teresa Ribera and Belgium's Minister Zakia Khattabi during an event in Valladolid, Spain, and it will be sent to other national-level and EU decisionmakers.
Over the last couple of decades, it has slowly become clear that the bonds between citizens, government, and business are breaking down. Social and material inequality has grown rapidly, corroding our shared sense of community. Trust in leaders and government institutions has fallen dramatically, precipitating new strains of authoritarianism. Corporations see their obligations as only to their shareholders, not the wider societies that sustain them. And all the while, we grow ever more alienated from a natural world under siege from climate change, pollution and habitat loss. The Green Economy Coalition is exploring how a new green and social contract can start to emerge - one that rebuilds trust between citizens and people in power.
" We have a once-in-a-generation chance to fundamentally alter the rules of the economic game and forge a new social contract that helps create a just, climate-resilient and sustainable world."
In support of this movement, we believe that one way such transformative change can happen to unify and build back the lost trust is through a new European Social Contract - one that equally promotes both social and environmental sustainability. Policies must be developed in a way that accelerate the climate and environmental transition and tackles structural socio-economic inequalities and the racial, religious, and gender-based discrimination baked into cultural norms. They should promote inclusion and social and territorial cohesion, ensure human rights are respected and tackle poverty. Such ambitious transformative policy reforms and economic governance changes at the highest level will only be successful through collaborative involvement of social and civil partners through robust social and civil dialogue, and the creation of an inclusive and bottom-up system of governance, involving actors and constituencies at European, regional, national, and local level.