Five priorities for the new UK Prime Minister
As Prime Minister Truss enters Downing Street, we look at what we think should be their priority focus to tackle the cost-of-living crisis.
By

Jean McLean

GEC

·

05th September, 2022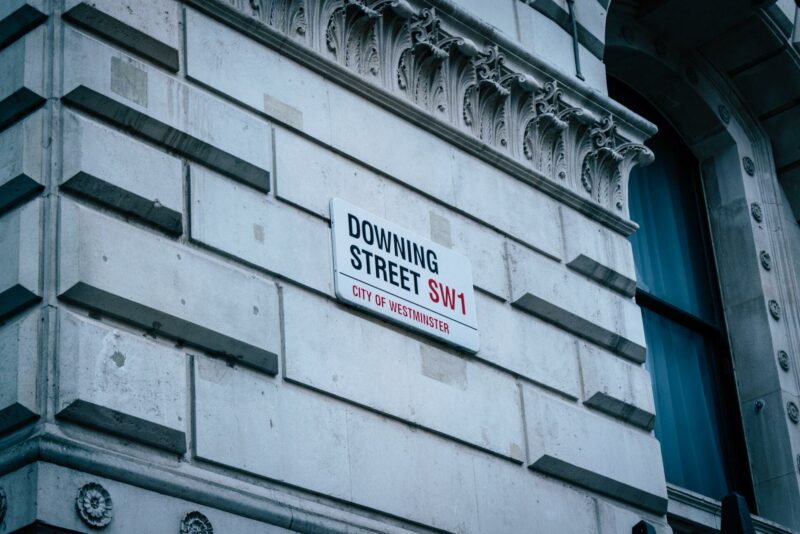 As Liz Truss enters Downing Street to become the 56th Prime Minister of the UK, she come into power in the midst of a cost-of-living crisis. Many people, right across the country, are struggling. The combination of seemingly ever rising inflation rates, declining rates of real term pay, and fuel and food price increases are causing anxiety as the country turns towards the colder temperatures of autumn and winter. Many now need to make the choice of whether to keep the heating on or put food on the table.
So how can the Prime Minister tackle a generationally defining problem? We take a look at what we think should be the priority as they take the seat of power.
Firstly, there is no doubt that immediate support is needed for those who are most in need. Experts and charities are warning that lives will be at risk this winter. So whether steps are taken to cap energy prices, or direct financial support is provided, action is needed urgently to ensure the most vulnerable are protected.
" A myth is gaining momentum that the green agenda is a luxury and will damage the economic credibility of the UK"
Secondly, it is important for the new Prime Minister to take a sensible and constructive approach and try to reflect on why the UK is in this position. The conflict in Ukraine has undoubtedly contributed to this crisis, however successive governments have continually neglected to think about our long term needs and invest in green initiatives. Green measures that were "axed" in 2015 included subsidies for onshore wind farms and financial support for home insulation which would have put the country on a much better footing this winter. By understanding how we have got to this point, better decisions can be made. So as well as addressing peoples immediate needs we need to address long term structural green reforms to correct market failures in the energy and food sectors as a priority and to increase the resilience of the UK.
Thirdly, the Prime Minister needs to reaffirm her commitment to net zero. During this bruising leadership election, a myth is gaining momentum that the green agenda is a luxury and will damage the economic credibility of the UK. This is absolutely not the case.
The UK can make far-reaching policy choices that can spur inclusive economic growth, be green, restore biodiversity while also protecting publics from multiple economic shocks. International institutions have stressed the long and short term economic and societal returns of a Green Recovery. For example, for every dollar spent on ecological restoration, US$9 can be expected in return. Nature-positive solutions can create 395 million new jobs by 2030. Investments in essential social protection policies can generate a GDP multiplier effect of between 0.7 and 1.9. Green recoveries don't have to trade off economic performance with green goals, they can instead promote positive government outcomes in a number of areas.
" There needs to be a greater recognition and respect for the dangers we face"
Reinvigorating drilling in the North Sea and fracking are not the solution. This will generate a small amount of our energy needs, is environmentally destructive, is not popular with the public and distracts us from addressing the long and medium term failures in UK energy policy.
Scrapping the green levy is not the solution. This will go nowhere near making up the shortfall in household budgets and will further reduce money available for energy efficient improvements that the country needs in the medium term.
Lowering food standards is not the solution. An industrialised food system is not the bargain it seems and leads to unintended consequences and problems that local communities are tasked with fixing. As the UNEP states, "industrial farming….produces greenhouse gas emission, pollutes air and water, and destroys wildlife–costs the environment the equivalent of about US$3 trillion every year." With climate extremes, crop failures and shipping delays the days of cheap imported food are precarious at best.
Removing environmental safeguards is not the answer. The country does not need the environmental and public health damage. Recognising the full costs of removing safeguards to the environment and communities as well as appreciating the value of nature is important to get a true sense of the costs of poor regulation.
There needs to be a greater recognition and respect for the dangers we face. This is not a time to row back on the hard-fought wins that we have gained. One million species are facing extinction. The globe is warming faster than expected. Environmental breakdown is destabilising societies and giving rise to dangerous new diseases, like COVID-19. And rising inequality stokes fear, division, political turmoil and a crisis of governance.
" A new economy is possible – one that respects nature's limits, prioritises wellbeing, and moves money where it matters"
Fourthly, now is the ideal time to structure, design and govern the UK differently. A new economy is possible – one that respects nature's limits, prioritises wellbeing, and moves money where it matters. This can be achieved by:
Turbo charging the move to green alternatives like solar, wind, and hydroelectric power. They have proven to be sustainable and can be generated from the UK reducing the need to import energy.
Introducing a pro-poor policy making approach which help those most in need reduce their bills and limit their carbon footprint.
Delivering a well-planned green jobs strategy that creates industries and employment that will provide a decent wage while also contributing to the wider green economy.
Improving dialogue with communities so that they understand the need for green initiatives and we better understand their needs.
Providing protections for workers, and communities, currently living in communities that may be impacted by the move to a green economy.
Finally to deliver what is best for people and planet, it is important the UK looks to reposition itself as a global leader. As the New York Times reports, "once considered one of the most politically stable countries in the world, regularly turning out majority governments, Britain is increasingly confusing and unpredictable, to both its allies and itself." It is important that there is a recognition that the UK is not alone in the challenges it faces. Working collaboratively with others is important to being able to think more creatively and strategically. Restoring the UK's international reputation and leadership on climate issues and international cooperation needs to be championed by the new Prime Minister.
Filed In
Theme
Associated Hubs