An empty declaration or a vital breakthrough?
Can the new UN declaration of a universal human right to a healthy, sustainable environment make a difference?
By

Jean McLean, GEC

GEC

·

22nd August, 2022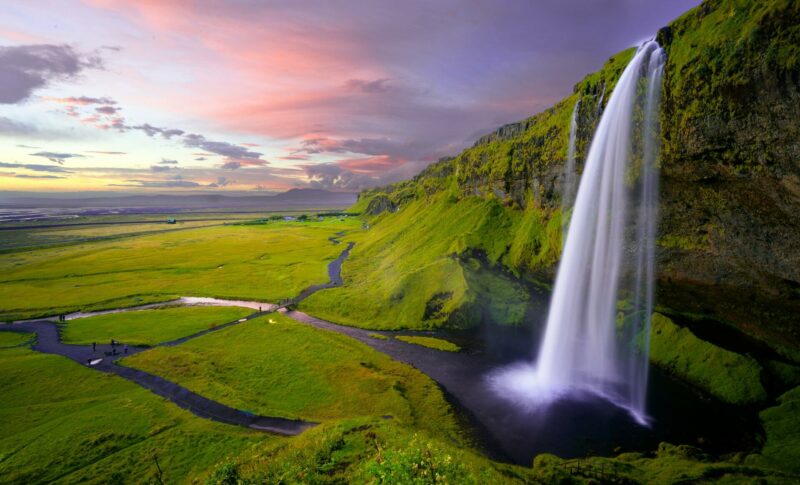 Should access to a clean, healthy and sustainable environment be a human right for everyone? The United Nations have been debating this very simple but important point. Overwhelmingly members think it should. The landmark resolution was passed in July 2022 with 161 countries voting in favour.
Surely this can only be good news. Our natural world is declining at an alarming rate and this has to show that nations finally recognise the need for a legally recognised right for us all. Inger Andersen, Executive Director of the UN Environment Programme (UNEP) believes so. She tells us that "this resolution sends a message that nobody can take nature, clean air and water, or a stable climate away from us – at least, not without a fight."

But despite this 'win' reaction to the news, especially on social media, has been quite muted and at times quite hostile. Some have criticised the decision saying that "declarations aren't worth the paper" and express fear that it "might end up as a fancy right that won't be implemented effectively."

So are these criticisms fair?
It's important that we look deeper into the result of the vote. 161 countries voted in favour, 8 abstained and importantly, as Canadian Minister of Foreign Affairs and the Minister of Environment and Climate Change points out, "not one country voted against it".
This is hugely significant. It shows that governments are waking up to public sentiment on this issue. Global action, such as a protest where thousands took to the street of Belgrade to urge the Serbian government to change its attitude towards environmental issues, are having an impact.
However Joel E. Correia, writing in the Conversation, reminds us that this resolution is "not legally binding". In reality, countries can "vote to support a declaration of rights while not actually supporting those rights in practice."
As Marc Limon, of Universal Rights Group think tank, highlighted in 2021 some nations were not hugely enthusiastic about this resolution. He noted that at a "national level, this right has been shown to empower people, particular those most vulnerable to environmental damage or climate change, to drive change and hold governments to account." Continuing, "this may explain why some governments like the US, Russia and UK don't like it."
Eventually the US and UK did vote in favour and have welcomed the resolution. But should we be worried that nations have agreed this on paper but have no desire to give us the legal tools we need to hold governments accountable?

" Change will not happen overnight, but this is a vital moment for our movement."
It is only to be expected that many have doubts, especially when we see a number of countries repeatedly speaking out against our existing human rights. The front runner to be the next UK Prime Minster, Liz Truss, reportedly even told Conservatives MPs she was "prepared" to pull the UK out of the European Convention on Human Rights.
We also see attacks on the independence of the judiciary who are entailed with protected our rights. In a recent paper in the German Law Journal the authors document "worrying interventions in Poland since 2015, Hungary since 2010, and undermining of trust towards judiciary in the U.S., where attempts for delegitimizing the judiciary have happened since 2016."

Whilst it is important that we recognise that our rights are not absolute, there are still reasons to be optimistic. Professor John Knox, the first UN special rapporteur on human rights and environmental issues, says progress is being made and that UN agencies are already working to try to "promote implementation and reporting on this right."
UN resolutions, like this one, have a proven track record at driving forward effective treaties and national laws. Change will not happen overnight, but this is a vital moment for our movement. Maria Alejandra Serra Barney and Richard Harvey, writing for Greenpeace, say that "from young to old, these and other climate cases will be bolstered by the…resolution." They suggest it will empower, "the climate-vulnerable and emboldens judges to take firmer stances on the human right to a clean, healthy and sustainable environment."
This resolution is a welcome step and an important moment for our movement. It is 'worth the paper it is written on'. Whilst there will be challenges ahead, we have demonstrated that global activists won't rest until governments are delivering on their promises and truly standing up for people and planet.
Footnotes
—
Joel E. Correia, The Conversation - The UN declared a universal human right to a healthy, sustainable environment – here's where resolutions like this can lead - https://theconversation.com/th...
—
James E. Moliterno and Peter Curos, German Law Journal - Recent Attacks on Judicial Independence: The Vulgar, the Systemic, and the Insidious - https://www.cambridge.org/core...
—
Maria Alejandra Serra Barney and Richard Harvey, Greenpeace - The UN officially recognised the right to a healthy environment. Here's what that means - https://www.greenpeace.org/int...