Climate and energy in the 2023 Nigerian election
Our partners Clean Technology Hub report from Abuja on the personalities, manifestos and policy commitments ahead of this weekend's vote
By

Aishatu Ella-John and Abel B.S. Gaiya

Member

·

21st February, 2023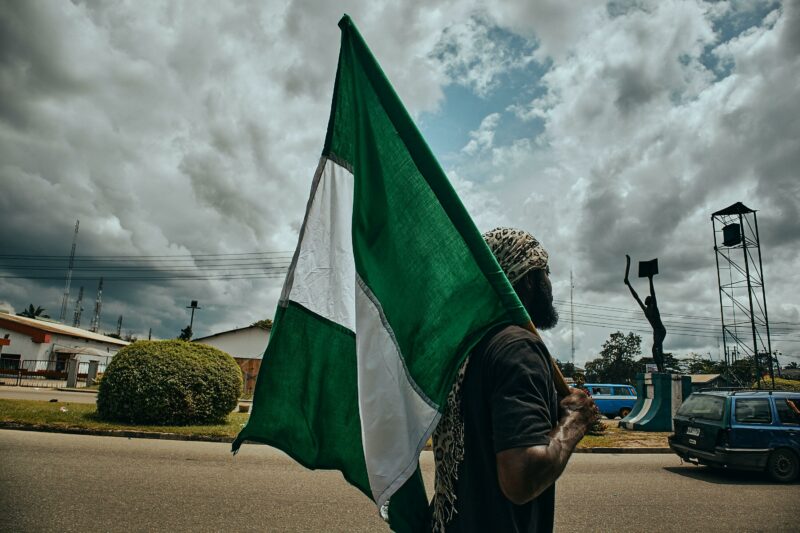 The Nigerian presidential election takes place this Saturday, 25th of February. Barring any last minute postponements (as has been common in previous elections), Nigerians will elect a new President this weekend, who alongside the new National Assembly will be entrusted with leading the country out of the current insecurity and economic woes. Assuming the election proceeds smoothly, this year will see Nigeria celebrate twenty four years of uninterrupted democracy.
At the onset of the 2022 campaigns, most analysts believed that it would be a traditional two horse race between the ruling All Progressives Congress (APC) and the People's Democratic Party (PDP). However, just before the primaries two new challengers emerged: Mr. Peter Obi resigned from the PDP and moved to the Labour Party (LP), while Dr. Rabiu Kwankwaso also left the PDP to lead the New Nigeria People's Party (NNPP) - making the elections a four leg race.
The 2023 election has therefore been described as one of the tightest races in Nigerian history, but several polls have predicted Mr. Obi as winner, the latest being the Bloomberg Poll. However, his opponents have questioned the validity of the polls, stating that the majority of Nigerian voters are rural dwellers and thus underrepresented in the polling data.
The candidates & manifestos
Mr. Peter Obi of the Labour Party (LP), who was a former governor of Anambra State, is popular among the youth, new voters and the middle class. In 2020, Nigerian youths marched in protest against the Special Anti Robbery Squad, the protest tagged #ENDSARS. As one who was born after the country's independence in 1960, the youth who support Mr Obi argue that he represents their feelings and aspirations.
" What has been obvious is that... the candidates have not demonstrated a full grasp of the subject of climate change, Nigeria's energy transition or Net Zero."
The electoral body the Independent National Electoral Commission INEC witnessed a surge of registration of new young voters after Mr. Obi emerged as a candidate of the Labour Party with a youth movement calling themselves the 'Obidients'. The "Obidient" movement, which has been criticized as lacking the structure necessary to win elections, has organized rallies, community medical outreaches, and grassroots campaigns in support of Mr. Obi. The movement is now emerging as a genuine electoral force, using new technologies and social media to organize, donate and create community structures in contrast to the powerful older political parties.

In contrast, both Mr. Alhaji Atiku Abubakar of the PDP and Mr. Asiwaju Bola Ahmed Tinubu of the APC are popular with traditional voters, and Dr. Kwankwaso of the NNPP candidate has a strong support base with the young population of Northern Nigeria.
Given the importance of climate change, several candidates have released their plans to tackle the problem. Mr. Obi has shared his plans to tackle climate change which include reduction of reliance on fossil fuels, and dredging of rivers to reduce the effects of flooding. In their manifesto, Mr. Obi's LP addresses environmental sustainability through new laws, policy implementation, clean-up of the Niger Delta and promotion of a circular economy.
Mr. Abubakar and the PDP in light of the 2022 floods in Nigeria have addressed climate change as a national and global threat, and have issued a call to action to the leadership of Nigeria. His manifesto addresses environmental action and climate change with specific plans for the Niger Delta region, deforestation, droughts, and erosion.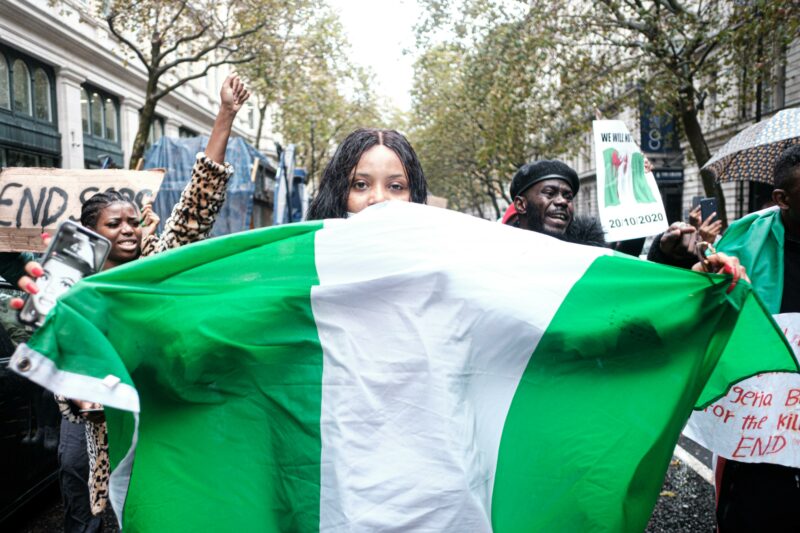 However, the manifestos and campaigns so far of both Dr. Kwankwaso of the NNPP (manifesto) and Mr. Tinubu of the APC (manifesto) do not directly address climate change but address the challenge of irrigation and deforestation under large scale farming.

All the four front-running candidates in their manifesto address energy. The ruling APC made plans for renewable energy in line with the country's 2060 net-zero commitments. LP in its power plans is silent on renewable energy but targets an ambitious 40,000 megawatts power production capacity. NNPP, while promising affordable and accessible energy, is likewise silent on renewables. PDP in its plan for the energy sector addresses renewable energy with the promise to promote the supply and use of other sources of energy such as solar, biomass, nuclear and hydrogen, but also promises to expand coal.
A political silence on climate
What has been obvious is that climate change has not been properly addressed by all candidates during the campaign period. Some of the candidates' manifestos address some of the impact of climate change while the candidates themselves have not demonstrated a full grasp of the subject of climate change, Nigeria's Energy Transition Plan or any sort of commitment towards the country's commitment to Net Zero. Moreover, whilst most candidates have been open to various debates and forums where citizens can interrogate their manifestos and campaigns, others have not been quite forthcoming, preferring only to attend rallies and town halls by their supporters and party members. The electorate themselves in response to the gaffes of their candidates have shown a faulty understanding of the subject.
This shows that a lot more work needs to be done on awareness creation among political office holders who are responsible for law making and implementation. Clean Technology Hub continues to seek support to educate incoming lawmakers and political office holders, who will in the next few months be empowered to pass and implement laws that Nigeria honors its Net Zero Commitments.
" Whomever the next president of Nigeria will be, they need to be serious about climate and energy - not only to minimize the threats, but also to seize opportunities for leapfrogging low-carbon development and accessing climate financing."
In light of this gap, Clean Technology Hub is currently implementing programmes at three levels of governance: national, state and local. Ahead of the 2023 election, Clean Technology Hub has signed an MoU with the Nigerian Electoral College. The agreement was aimed at providing capacity building for candidates of political parties on climate change and its relation to governance. In the last six months, CTH has trained over a hundred and fifty political party participants in three cohorts of the electoral college. The MoU also extends to Clean Technology Hub sending in questions for state and Federal Level debates on Climate Change and Environmental Action peculiar to each state. (Watch the Lagos Gubernatorial debate, Clean Technology Hub's Question on Lagos Flooding to the candidates)

Clean Technology Hub has also trained Federal and State Lawmakers on Nigeria's energy transition roadmap and policy. Although some of the trained lawmakers may not be returning to parliament in 2023, they are better equipped to apply some of the knowledge in other areas of governance.
At the state level, Clean Technology Hub has also partnered with the Heinrich Böll Foundation to support state governments to develop their own renewable energy policy roadmaps, with Delta and Ondo as pilot states. This will help in further decentralizing renewable energy policymaking and implementation. At the local and community level, the Reiner Lemoine Institute has partnered with Clean Technology Hub to take a bottom-up approach to renewable energy promotion by empowering "Communities of Practice" (CPs) consisting of local politicians, administration, smallholders, SMEs, science and particularly civil society representatives to directly design and develop decentralized renewable energy projects.
More such initiatives are needed in order to ingrain Nigeria's governance at all levels with climate sensitivity and capacity for effective action. Whomever the next president of Nigeria will be, they need to become more serious about climate change and energy transition - not only to minimize the threats posed by extreme weather events, but also to take advantage of opportunities for leapfrogging, fostering low-carbon development and accessing the growing volumes of climate financing.

- Aisha Ella-John, Head of Environment and Climate Change, and Abel B.S. Gaiya, Manager, Energy Access at Clean Technology Hub