BRICS discuss road map towards green economies
By

Urmi Goswami

Guest Author

·

07th May, 2015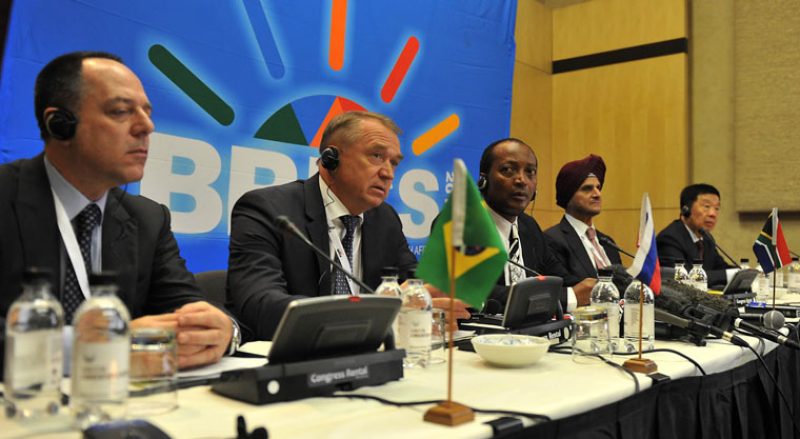 "The political importance of the BRICS countries, both as a group and each country in its own right, is increasing. The five countries account for 26 per cent of the land area, 46 per cent of population and 18 per cent of global GDP," said Achim Steiner, UN under-secretary general and executive director of the United Nations Environment Programme. This meeting of environment ministers is part of a preparation for setting up a green fund under a new development bank the BRICS grouping agreed to set up to take up projects and develop technologies that would promote sustainable development.

Energy efficiency, renewable energy and management of pollution are important pillars of the transition to a green economy, Steiner told ET. "UNEP on account of the work it has done on the green economy is a trusted resource. Our role is to be a resource and a partner in the process," he said. "Innovative financial mechanisms under the BRICS, such as the soon-to-be launched New Development Bank and the Contingent Reserves Arrangement, have the potential to not only ease shortterm liquidity pressure and contribute to international financial stability, but also to construct an enduring green infrastructure, longer-term competitiveness for the BRICS economies and strengthen South-South cooperation," the UNEP boss said.
The differences in economic and social realities of the BRICS countries is not an obstacle to concerted action, he said. "The issues of environmental pollution and climate change are central to economic and social development. The invitation to the UNEP to be part of the meeting is a positive signal. UNEP has longterm engagement with each of the BRICs countries — Russia's energy-saving policies, India's ambitious renewable energy targets, South Africa's Green Fund, Brazil's Sao Paulo sub-national green economy initiative and China's implementation of the Ecological Civilization—each initiative represents an effort to transition to a green economy," Steiner said.
Renewable energy is crucial for the development of the BRICS countries. The developing country partners of the emerging economies group face the challenge of energy supply and access. Clean energy investment in developing countries has risen by 36 per cent to $131 billion, a reflection of the realisation that renewable energy is the central to sustained and sustainable development.
"It's well on track to surpass investment in developed countries, which amounted to $139 billion last year," Steiner said. And while much of this surge has been on account of China's aggressive focus on renewable energy, three other BRICS economies--Brazil ($7.6 billion), India ($7.4 billion) and South Africa ($5.5 billion) —were among the top 10 investing countries in 2014.
At the meeting, India stressed on the necessity to aim for a production regime that has "zero impact on the environment" to ensure sustainable development. In response to the global push to move away from fossil fuels, India made it clear that it was aware of the need to reduce dependence on coal, even though given the magnitude of the country's unmet energy demands and increasing requirement, coal will continue to play an important role.
Environment minister Prakash Javadekar raised the issue of augmenting nuclear capacities as part of the effort to reduce use of coal and highlighted the country's increased emphasis on renewable energy. "India has already started to move on the road to sustainable development. We already have the goal of energy — 100 GW of solar energy, 6 GW of wind power, 10 GW of nuclear power, 10 GW of biomass energy, 5 GW of small hydropower plants. India intends to achieve these targets by 2022," Javadekar said.
Urmi Goswami, The Economic Times
---
Republished with permission. Original available here. 
Image credit: "BRICS Business Council, 20 Aug 2013" (CC BY-ND 2.0) by GovernmentZA
Filed In
Theme
Associated Hubs