We're hiring: Policy & Research Consultant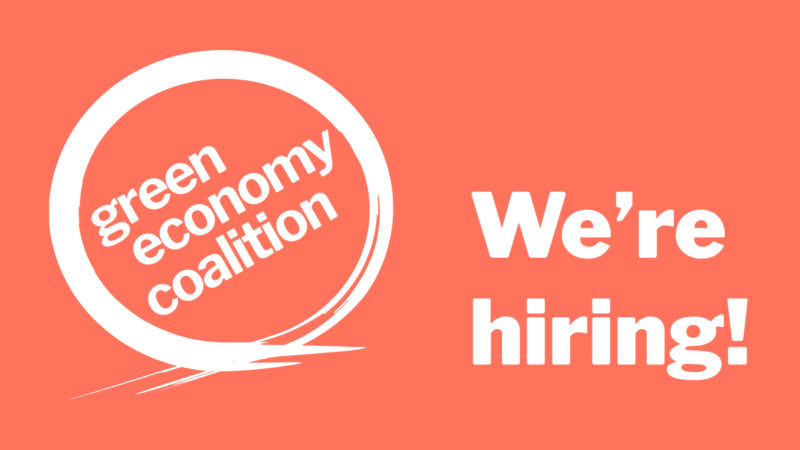 Update: Applications for this role are now closed as the role has been filled. Thank you to all our excellent applicants.
Are you someone who wants to help create new tools to promote the green economy and the economic recovery from COVID-19?
The Green Economy Coalition (GEC) is the world's largest movement for green and fair economies. Our global hub is hosted by the International Institute for Environment and Development (IIED) in London. We work with our member organizations and national hubs around the world to create dialogue, develop policy, and communicate narratives which will accelerate the transition to fair, green economies.
We are looking for an entry-level policy and research consultant to provide short term support to the GEC policy team's work on the Green Economy Tracker, assisting with background research, data collection (qualitative and quantitative), quality control, and policy analysis of national green economy policies and COVID response packages.

This role is an exciting opportunity for someone to interested in global environmental/economic policy to work within a dynamic, diverse global network of organizations and researchers working on greening economies around the world. See below for details.
Deadline: As soon as filled.
We're looking for someone who can start immediatly, so check out the TOR and get in touch as soon as possible if you're interested.