Tracking the Green Economy transition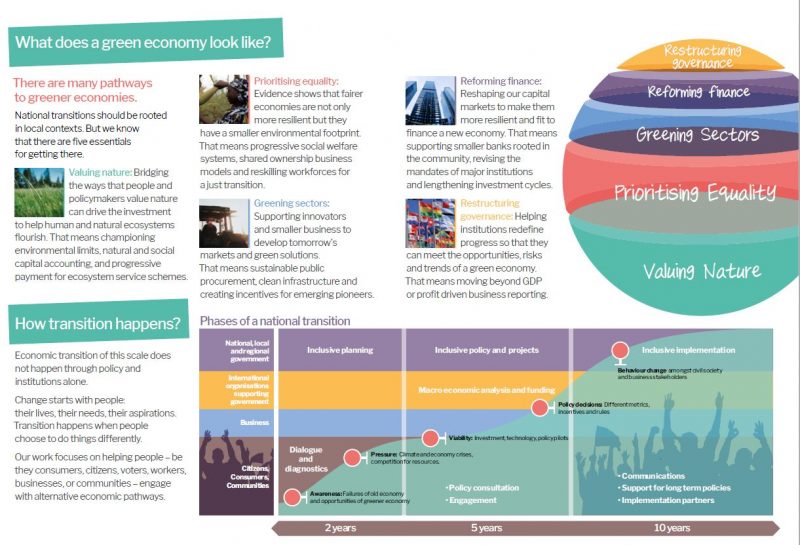 Why do we need a green economy? Well, for starters, our existing economies are reaching breaking point. 
They are unfair: 62 people now own as much as the poorest half of the world's population
They are debt-ridden: Last year, global debt reached a record $152 trillion - that's over double global GDP
They are over-stretched: Over 60% of our ecosystems are degraded, and we are facing a mass extinction of millions of plant and animal species
These are not abstract trends. They affect you and me. But luckily, we know that an economy can be different. Can be better. Our new publication charts the transition to the green economy around the world, lays out our analysis of what needs to be done, and charts the way forward.