Ensuring green growth helps the poorest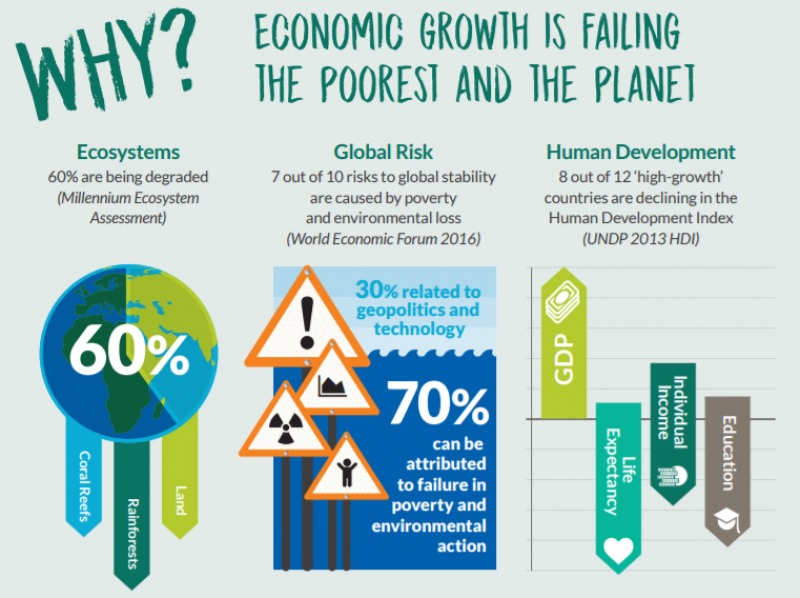 The simplistic mantra of "economic growth", seen as the holy grail of economic policy by almost all policymakers, is failing people and the planet.
As the past few years of recession and spiraling inequality have shown, obsessing over GDP and endless economic growth has failed to deliver the prosperity, well-being and economic security that governments had hoped. Even worse, it is driving dangerous over-consumption, consumer debt and environmental degradation, paying no heed to planetary boundaries or critical limits on carbon emissions, biodiversity or soil erosion. 
We need a new way of structuring and organising our economies and societies. Our new infographic, produced together with the Global Green Growth Institute and IIED, explains why.