Green Economy Barometer: 2016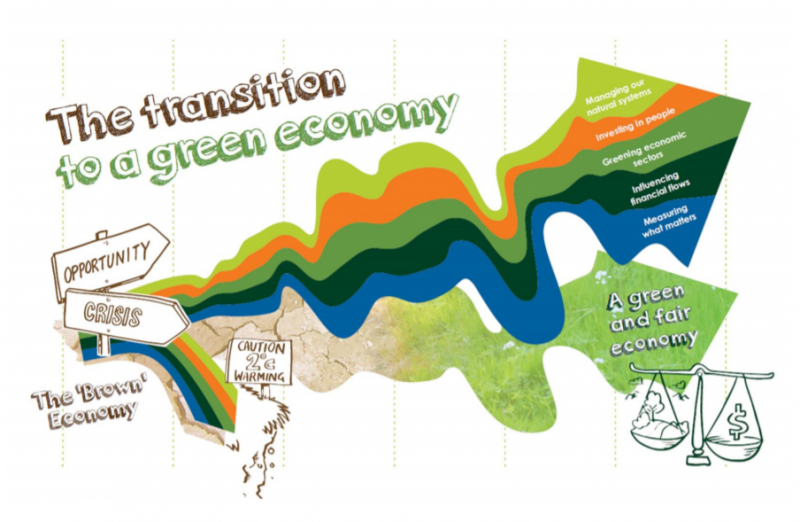 Every year, the Green Economy Coalition publishes the Green Economy Barometer, our analysis of the state of the global movement towards a fair, sustainable future. The Barometer tracks the transition, both celebrating the successes, and calling attention to challenges yet to be overcome. It's packed full of key stats, facts, and highlights from 2016, and it casts an eye ahead to what the next twelve months have in store.
The Barometer argues that the light on the global green economy horizon has brightened this year: markets are booming; new narratives are emerging; investment is flowing. Tipping points in energy, transport, and global leadership may well be arriving. But that same story looks different from the ground: young people need jobs; biodiversity is in crisis; and rural economies are being left behind.
Providing both detailed sectoral analysis and big picture overview, the 2016 Green Economy Barometer is the definitive guide to where the challenges and opportunities for the green economy transition lie.