Style needn't cost the earth
By

Lauren Peacock

GEC

·

30th July, 2018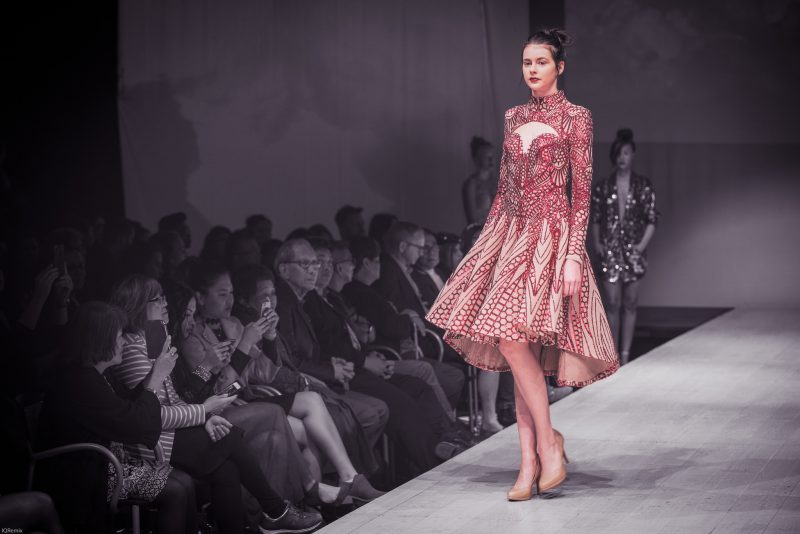 Sustainable and ethical fashion has a key role to play in supporting and broadening the green economy. To understand more, we talked to sustainable fashion expert Jocelyn Whipple about the green innovation already taking place within the industry.

The Green Economy Coalition (GEC) strives to promote a green economy through collaborating with industry, in order to encourage the greening of high impact sectors. One high impact sector which has far reach and attracts lots of attention is the fashion industry.
The industry has become encompassed by consumerism, manifested through 'fast fashion', and is rife in most high street fashion brands. Fast fashion organisations base their business models on small batches of clothes, quickly made and transported, designed based on luxury brands and catwalk styles. These organisations update their lines on a constant basis as trends evolve overnight and consumers demand the latest look at a cheap price.
Fast fashion has led to an endless cycle of discard with clothes only being worn a few times and then thrown away, resulting in unnecessary environmental and social damage. According to the Soil Association non-organic cotton uses acutely toxic chemicals, including heavy metals, formaldehyde and aromatic solvent, and it is estimated that 30 per cent of cotton worldwide is genetically modified.  Meanwhile manufactures are often paid low wages and work in dangerous conditions in order to keep the cost of garments to a minimum.
But change is under way. Textiles are potentially 100 per cent recyclable through upcycling, downcycling or fibre-fibre reuse. The fashion industry therefore has an opportunity for innovation at all stages of the supply chain.
" It is a myth that sustainable fashion is unaffordable. If your clothes are cheap then it is most likely at the expense of another human being!"
GEC: How does the fashion industry incorporate sustainable concepts and processes?
Jocelyn: Ethical and sustainable fashion is coming from within the industry. It is becoming a necessary new way of working, a movement as such, which is growing and spreading at all levels of the supply chain, from initiatives addressing water contamination in Nepal to London designers rethinking their manufacturing and fashion calendar.

GEC: What part have small and medium sized enterprises (SMEs) played in the move towards ethical fashion?
Jocelyn: In many ways they are the movement. SMEs and entrepreneurs have been responsible for all the change that we have seen so far. There are so many examples but a good one is the SME People Tree, who were the first organisation to achieve the Global Organic Textile Standard of cotton through working with Fairtrade producers in the developing world. Others such as Howies, who are a small active clothing company, have quietly pioneered and established a truly ethical clothing brand model in the UK over the last 15 years or so, with principles like only using organic cotton and a focus on quality above else. They ensure people and planet come first.

GEC: Do you think big business is taking up what these small, innovative organisations are doing?
Jocelyn: It is difficult because the business models of large corporations are still centred on producing and selling as much as possible. Small organisations have innovated and are always more flexible, when it comes to ethical fashion. The larger corporates are certainly starting to look for ways to adopt these principles through collaboration and incorporation of ideas but they are still somehow clumsy in their approach. There is still the stumbling block of over production, high volume, low priced inventory at the heart of big fashion which goes entirely against the concept of the call for lower impacts (social and environmental).

GEC: In recent years some of the responsibility for protecting the environment has shifted from government and business to individuals. Do you think this has been successful?
Jocelyn: Unfortunately not, consumers' behaviour is not changing enough. It is too easy to carry on as normal and ignore the plight of others who are far away, out of sight and mind.
However, Fashion Revolution is a great campaign which is trying to raise awareness of where our clothes come from. Taking place on the 24th April and involving over 60 countries all asking the question: "Who Made My Clothes?".

GEC: What part does price pay in the demand for sustainable fashion?
It is a myth that sustainable fashion is unaffordable. If your clothes are cheap then it is most likely at the expense of another human being! My advice is to buy less and buy better quality but also not to assume that higher price means a better supply chain! I think it is important to inform ourselves and in this age of information there is really no excuse not to. There are many resources such as the Good Wardrobe, the Ethical Fashion Forum and hundreds of other blogs and e-zines which help consumers buy more wisely. It is important to stop and think about what we buy and whether we need it or even like it, our high streets are becoming homogeneous and so are our wardrobes; we should remember to question this!

GEC: What would be your advice for fashion start-ups?
Jocelyn: First ask yourself whether what you're doing is something we actually need, and identify the balance point of your proposed product in terms of function/lifecycle and resources? Does it have a purpose that is environmentally and/or socially beneficial?
If it is a worthwhile product I suggest to designers and brand owners that they take responsibility for their entire supply chain. A lot of the focus is on consumers to buy sustainably but producers also have an obligation to ensure what they are producing is ethical and sustainable. This means creating genuine partnerships, with all the suppliers that you rely upon to manifest your concept and to assess their operations in order to cultivate a shared vision. Unfortunately what has been created in the past is an industry acceptance of 'passing the buck' and zero transparency; this is one of the most obvious things that new brands can address.
There is also currently a lack of space for independent retailers as the big brands control and dominant our high streets. Sustainable, small scale retailing is something to strive for.

For more information on Jocelyn and sustainable fashion, visit her website here.
---
Image credit: "Western Canada Fashion Week 2017 Spring" (CC BY-SA 2.0) by IQRemix