We've reached a new tipping point
By

Dharshani Weerasekera

GEC

·

24th September, 2014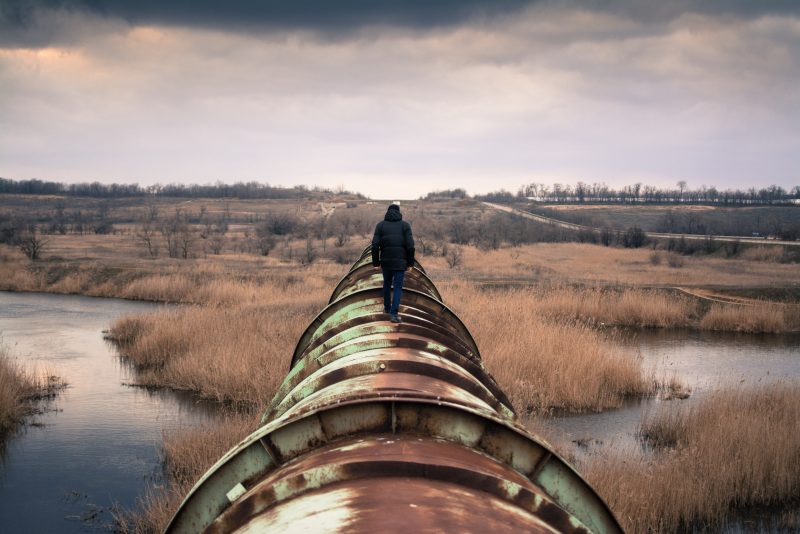 The New Climate Economy report released last week marks the next big turning point for an economic transition to greener economies. But what about equity and financial system reform?


What opportunities exist for countries at all stages of development for achieving lasting economic prosperity without going down the dangerous road to irreversible climate change? Plenty says Better Growth, Better Climate: The New Climate Economy Report commissioned by the New Climate Economy (NCE), as long as they jump to it now. The report from the Global Commission on the Economy and Climate — chaired by Felipe Calderón, Former President of Mexico and co-chaired by Professor Lord Nicholas Stern, Chair of the Grantham Research Institute — points to a new pathway that takes in growth, finance, energy and economic policy. It looks at the economic areas of cities, land use and energy and how resource efficiency, infrastructure investment and innovation can drive change in them.
The report is well timed, appearing just before the UN Climate Summit 2014 in New York this week. In a ten-point action plan to happen no later than over the next 15 years, it sets out a comprehensive roadmap for economic decision-makers in governments and businesses to orientate them towards more equitable healthy growth in a low-carbon global economy and resonates with the vision of the Green Economy Coalition (GEC). The report plays a familiar tune: invest now in a cleaner and greener foundation for a better global economy to avert the worst of an uncertain future that our current fossil fuel-based economy is sending us hurtling into.
" The likely costs of just 2°C of global warming would be 0.5–2% of global GDP by the middle of the century, even if strong adaptation measures are taken."
However, it is not a repackaging of Stern's first landmark review of the economics of climate change which found that countering carbon emissions would be too expensive in the short-term. How this new report differs to its predecessor is in its changed rhetoric, framed through the economy rather than climate change, while factoring in the environmental benefits. Importantly, it stresses that prosperity and climate action can be mutually beneficial and lead to a better way of life for all. It's like the yin and yang of a new economy: forces presumed incompatible but in fact mutually beneficial.
The report itself is based on clearer data from longer timelines, technological advances and more efficient industries. What is its message, collectively endorsed by the world's top economists? That the opportunities for universally better economies exist right now with early investment advantages that compare and even better current comparable investments,   and that action on climate change need not be at the cost of growth, rather the opposite. The business case is imperative. And profiting from reducing greenhouse gases is a very sexy story that appeals to everyone.  At the GEC's annual meeting at the beginning of this month in London a search for a new narrative to drive the Green Economy identified equity and growth as the most important frames to reach people and power, in that order. The NCE report confirms that growth is the 'big sell' but equity gets very low billing.  
So how does it suggest that we increase growth and simultaneously act on climate change? In compelling language, the roadmap steers us through the key sectors that will be at the heart of a new, low-carbon economic model and require the most change. It outlines in detail the opportunities available for making good while doing good. So hubs for growth which otherwise would be hubs for pollution will need systemic change in infrastructure planning to be more sustainable, cheaper cities.
"At least 2.5 billion people are expected to live in urban areas by 2050."
Feeding 8 billion people by 2030 will need more than innovative technology. But by increasing productivity of current agricultural land and restoring degraded lands, we can not only feed the growing population but also reduce the 11% of GHGs that degradation alone causes. Respect for planetary boundaries other than the atmosphere, pushed to their tipping points by an expanding population and their growing needs and habits is also essential, the report says.
" This study concludes that no one has to choose between fighting climate change and growing the economy."
The energy snark
A new era of cheaper, renewable energy is here and ready to be scaled up, already competing with fossil fuels in favourable conditions. While we're at it, we'll be saving a tidy sum of some trillions of pounds while we transition. Phasing out fossil fuel subsidies is a major roadblock towards more productive, efficient and sustainable energy systems, so what does the report propose to deal with this snark of strong inertia and the specific challenges involved? Here, the commission recommends in no uncertain terms that governments take deliberate action to phase out fossil fuel and agricultural input subsidies and introduce strong carbon pricing.
"Government-induced uncertainty is the enemy of jobs, investment and growth."
The commission urges governments to transition investments away from stranded assets based on fossil fuels and states that, "Government-induced uncertainty is the enemy of jobs, investment and growth." It flags major barriers to a low-carbon transition as insufficient support for research and development for innovation, building market demand for new technologies and ensuring fair and robust competition. It calls for financial reporting to integrate GHG emissions and other environmental and social impacts.
The roadmap is not always the straightest route but it certainly is prettier, cleaner, more efficient, more profitable, natural and healthier. But there is a crucial element ‒ the cog driving all the other cogs of the economy ‒ which is not in its proper place and this is social equity.
The authors explain that their recommendations will help developed and developing economies and their peoples too, with many of the fastest changes happening in the poorer countries. While these can address regional economic disparities, they do not give distribution of wealth within societies its rightful centrality in a better, greener economy except for little mention. Instead, it gives an impression that equity will be a natural consequence of the measures outlined by the economists for a better world. They will of course bring environmental benefits for all in different ways, but 'clean and green' may not mean ethical to all. At the GEC meeting members highlighted how the financial world has been dominated by issues of equity and wealth distribution over the past 5 years or so, with inequality now considered the top financial risk. The little focus this has merited in the report is therefore surprising.
"A massive wave of energy infrastructure investment is coming."
From Stern to stern
The challenges of designing a framework for better growth and quality of life, while reducing GHGs for dynamic and diverse economies are formidable. The commission urges all governments, businesses, investors, financial institutions and civil society organisations to integrate it into their strategies and decision-making processes. These are strong, unambiguous and direct messages: stop protecting the powerful and rich, carbon subsidies and the vested interests that harm the environment, invest in low-carbon energy and industry, and in better societies and natural capital.     
The main driver for change in its findings remains controlling carbon emissions. From a GEC perspective, a stronger focus on social equity is key to spurring an economic transformation.  At its London meeting, GEC members unanimously agreed that equity sits at the heart of the transition; that as a fundamental and cross-cutting issue building equity into strategies, it is essential for building momentum for change. A big component of this shift requires a restructuring of the financial system that goes beyond financial reporting.
The report like the first Stern review is a turning point in the development of our world. By helping the decision makers see the story of climate change as a story of opportunities it has opened up a sphere of opportunities – perhaps one of humanity's last terrestrial frontiers for economic growth. For all looking to prosper from them, it's a new dream we can truly believe in because it is not based on a utopian world but rooted in current harsh realities. The authors have given us the directions to get there and a how-to manual. It is enormous authoritative support for the green economy that has been lacking since the first Stern review, but can it bring power to back equity so that the new economy isn't just greener and cleaner, but better?

Dharshani Weerasekera, Green Economy Coalition
---
Image credit: Rodion Kutsaev on Unsplash