Views from the economic frontier
By

Aniol Esteban, New Economics Foundation

Member

·

21st October, 2014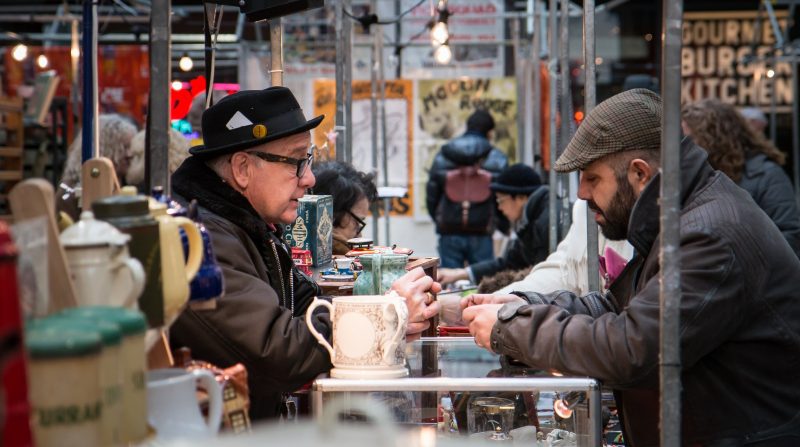 Aniol Esteban: NEF and the GEC share similar visions. A healthy economy is one that brings social justice and wellbeing, within the ecologic limits of the planet. Our current economy prevents us from getting there. So unless we change the economic system we won't get there. This is not about making minor corrections or tinkering. This is about a fundamental change.
The GEC is helping and working to deliver systemic change at a global level and collaborating with international actors to change the system. GEC is very well placed at the global level and it is working with influential actors. Such a global network is an appealing prospect for NEF. The GEC can help us bring the conversations we are having in the UK and in Europe to a much more global level.
Each organisation has their own strategies and narratives. We have ours. But, they all part of the same meta-story and share the same objectives.
GEC: So, the big question is how do we make a transition to a 'new economy'?
AE: We need to raise public awareness of the need for systemic change. To do that effectively we need to develop a compelling narrative which is positive and engages people. This is an interesting space and one in which several organisations are working at the moment. Building a movement and empowering several actors is important for a new economy too. There are constituencies that are really important to engage with including faith groups, student groups and workers unions. 
GEC: NEF has been operating for 28 years. Are things changing? 
AE: Change is underway. There are two examples from NEF's work that come to mind.
NEF have always tried to be ahead of the game and see our role as being three to five years ahead of the conversation. More than 10 years ago, we started our work on the Happy Planet Index, saying that we need to measure nations' efficiency in delivering long and happy lives per use of natural resources. At the time, the response was incredulity and happiness measurement was ridiculed. Today, the wellbeing concept has become commonplace and has begun to shape policy.
Another example is our suggestion of a 21 hour week and why a shorter working week could be a solution to social, environmental and economic malaise.  It is a radical proposal that clashes with conventional thinking (i.e. in times of crisis you have to work more). When we said, no, the solution is in using time differently and restructuring our time, it was met with scepticism and again derided. 
Today, things are changing. The City council of Gothenburg, Sweden is running a test asking their staff to work 70% of their time while they measure the productivity of the time they put in . Business magnates, Richard Branson and Carlos Slim have hinted at the idea of allowing their employees choose how long they want to work, and the Dutch government is creating positions on a 4 day week basis. Change is appearing.
" Strong narratives have to contend with struggles for control, ownership and power. Being right is not enough; we need to build a strong movement to counter powerful vested interests. I think that one of the important strategies is to be positive."
GEC: What are the tipping points of a transition to new, greener economies?
AE: Tipping points might still seem far off but we are at a very interesting time. People are dissatisfied and realise that there are fundamental problems with our current economic model. They no longer believe that wealth trickles down from rich to poor, and that what is better for big business is automatically better for people.
There is growing realisation that the economy is not working for everyone. If you combine this with the impacts of unexpected events such as market volatility, energy prices, floods or rises in food prices which are real scenarios then you have a powerful drivers for change so we may be closer to a public tipping point than we imagine now as this dissatisfaction grows.
GEC: What are the narratives that NEF have found useful in communicating this transition?
AE: From an environmental perspective, the prevalent view of nature as a barrier to progress has constantly presented us with this false choice between prosperity and nature conservation. This orthodox view has been reiterated by several of the new members of the incoming European Commission, including its president Juncker.  They insist that we must choose between environmental protection and jobs or growth. It is that narrative that needs to be challenged and the one that we have been working to break.
The antidote to this narrative is that nature is the solution to many of the challenges we face. Our report 'Natural Solutions' tells us more about this narrative that the natural environment can help us work on triple wins. Nature is good for the economy and nature is good for the people. They are overlapping subsets of each other. NEF has played a role in generating the economic evidence that supports this new narrative such as for example what we've done on fish stocks in the last few years showing that restoring fish stocks can deliver 100,000 jobs in the EU as a counter-argument to the misleading "restoring fish stocks will put our fishermen's jobs at risk".
Similar interventions are needed for energy and food. We hear that green energy is not affordable, that it is going to make energy bills higher and that the lights will go off. We need to tell people that that green energy is affordable and can match demand. We hear that organic is elitist and that it can't feed the world. But sustainable food can be affordable and can feed the world. We have the evidence and can make a strong economic case for sustainable food and energy systems, but that is not enough. We need to re-package that evidence in ways that engage the public. 
Strong narratives have to contend with struggles for control, ownership and power. Being right is not enough; we need to build a strong movement to counter powerful vested interests. I think that one of the important strategies is to be positive. Forget about the doom and gloom and put the message into the mouths of unusual suspects other than green sector organisations. When it comes from someone else it is more powerful.
For more information on NEF and their projects please visit their website.