This week in the Green Economy
By

Ben Martin

GEC

·

06th October, 2017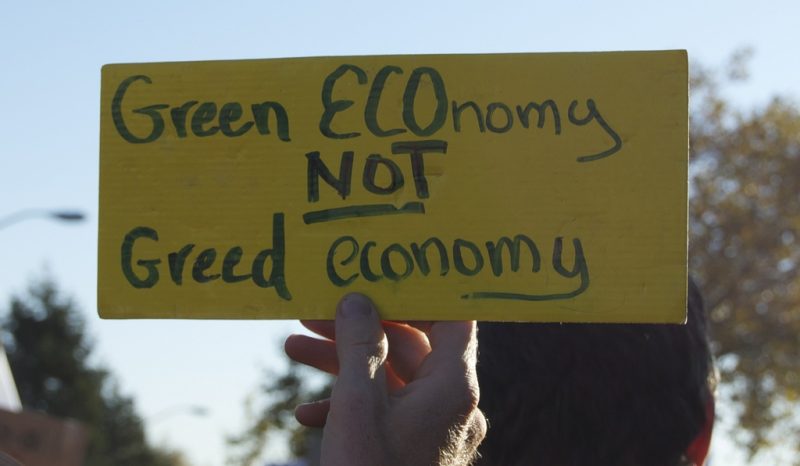 All around the world, the movement to build fair, sustainable economies is gaining momentum. Every week we round up the most insightful stories from the front lines of the green economy transition - covering development, energy, technology and politics. If you've got a story you think we need to know about, do get in touch!
Educating girls: The key to solving global poverty:

"Educating girls gives them the freedom to make decisions to improve their lives, which has deep social implications. Giving girls access to schooling is a central part of eradicating global poverty, according to the World Bank, which says better educated women tend to be healthier, participate more in formal labour markets, have fewer children and marry later." (Laura Paddison, Guardian)

Food and farming policies "need a total rethink":
"The world is on track to lose two-thirds of its wildlife by the end of this decade, largely because habitats have been destroyed to produce food for humans. There has been a rise in so-called "superbugs" linked to the use of antibiotics in farmed animals. And methane emissions from livestock have made a significant contribution to climate change." (Claire Marshall, BBC)
3.4 million Ugandans slip back into poverty
The new revelation implies that the country is sliding into poverty, which clearly shows that government's multiple development efforts of eradicating poverty have not yielded much over the last five years. 
"What this means is that out of 10 people, three people fell below the poverty line. In other words, they became poor in the period the survey covered," Dr Kasirye said. "They live on less than $1.25 per day and they cannot afford to meet all their basics needs and cannot afford three meals a day," he added. (AllAfrica.com)
There's no reason countries can't prosper without increasing emissions
"One of the ironies of fighting climate change is that developed countries – which have benefited from decades or centuries of industrialisation – are now asking developing countries to abandon highly polluting technology. But as developing countries work hard to grow their economies, there are real opportunities to leapfrog the significant investment in fossil fuel technology typically associated with economic development." (Meg Argyriou, World Economic Forum)
Conflict and climate change lead to a rise in global hunger
The numbers show a 4.5 per cent increase — or 38 million more hungry people — from the previous year. This rise in hunger is especially significant because it is the first rise in global hunger we have seen in more than a decade. 
Though global hunger was at 14 per cent of the world's population in 2005, each year since then, between 2005 and 2016, the number of hungry people on the planet dropped. Development officials were cautiously optimistic that we were on our way to eradicating hunger. Conflict and climate change are the culprits behind this year's rise in numbers. (Evan Fraser, The Conversation)
Essen's experiment: can going green revive a post-industrial city economy?
The shores of Baldeneysee, a ribbon of a lake that feeds into the Ruhr river near Essen, are busy. Schoolchildren cannonball into the water as sunbathers sit on beach chairs, nurse their beers and watch the paddleboarders pass by. 
It wasn't always like this. "When I was a little boy in the 70s, every morning we used to sweep coal dust and ash off our window panes," recalls Frank Martini, an Essen resident. "Emissions from the furnaces and ovens of coal and steel industries stained our clothes left outside to dry." (Prathap Nair, the Guardian)
If you'd like to stay in the loop on Green Economy Coalition news and events, do make sure to sign up to our newsletter.
---
Image credit: "green ECOnomy not green economy" (CC BY 2.0) by lilyrothrock