Restoring Europe's wild places
By

Ben Martin

GEC

·

08th November, 2018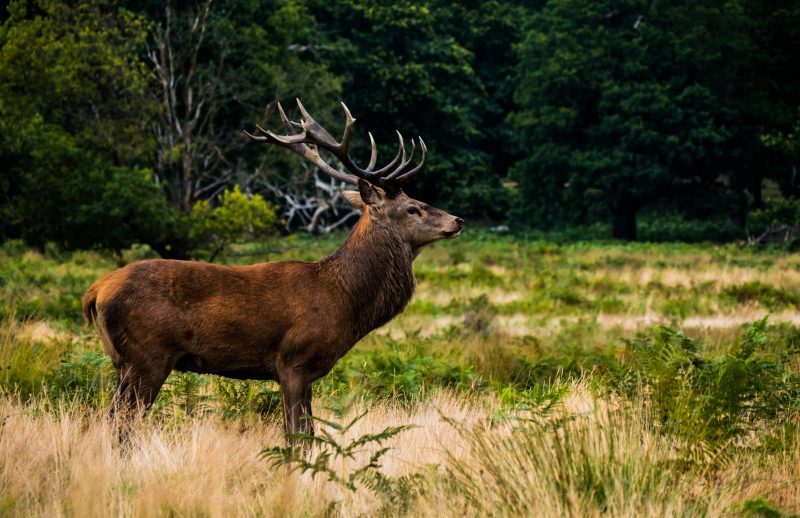 As the population of Europe becomes increasingly urbanised, large areas of land that once supported farms, villages and rural industry are being allowed to return to nature. As farmland reverts to forest and once-vanished species begin to reassert themselves, a new model of environmental conservation has emerged: rewilding.

"The goal of rewilding is not to restore a painting that then needs curating, it is about restoring a system that can come to look after itself," says Wouter Helmer, head of Rewilding Europe, an NGO which is aiming to restore a million hectares of land to the wilderness.
The idea is simple – let nature self-govern. This is achieved by removing man-made infrastructure like dykes and dams to free up rivers, stopping active management of wildlife populations, allowing natural forest regeneration, and reintroducing species that have disappeared as a result of man's actions. Not only can this restore whole ecologies, but also deliver prosperity and opportunity for declining rural economies.
Impact
Rewilding Europe is working across 8 sites from Portugal to Lapland, and the results are already impressive. Dozens of European species are increasing in numbers and distribution as habitat expands, with heartening growth in wolf, beaver, elk, ibex and eagle populations. Bison, bears, ibex and wild horses are being reintroduced successfully too.
But Rewilding Europe is more than just another conservation programme. It established a for-profit investment arm in 2014, Rewilding Europe Capital (RWEC), to develop commercial businesses that can create local prosperity while helping nature heal, and thanks to funding from the European Investment Bank in 2017 has begun to scale up its investment in wilderness enterprise.
This "business case for the wild", as RWEC describes it, supports the development of new enterprises that integrate rewilding into their business models, either by generating incentives for rewilding or directly restoring wilder nature, all while operating sustainably. By the start of 2018, 19 eco-businesses had received a total of 520,000 euros direct investment, with a further 124 enterprises receiving technical support, rewilding training and promotion.
The economic benefits of restored wilderness are many and varied, and in many cases are only recently beginning to be properly understood – especially at the systemic level. Healthier natural ecosystems are better able to provide clean air and water for the economies that neighbour or inhabit them, while also being more resilient to climate change and extreme weather. Wetlands and forests absorb floodwaters, protecting towns and villages downstream, while properly rewilded forests are better able to cope with wildfires. Traditional, sustainable artisan enterprises, such as wild honey gathering or arts and crafts manufacture, have space to return. And the re-emergence of rare species and pristine landscapes creates new opportunities for tourism, such as nature-spotting safaris, wilderness treks, and health & wellbeing retreats.
Through a partnership model, Rewilding Europe has established a vibrant European Rewilding Network of investors, local conservation partners, businesses, academic institutions and campaign organisations across 26 countries and more than 60 wilderness areas. As well as supporting local rewilding initiatives, they are together promoting policy change – including the EU's framework meeting biodiversity goals – and catalysing cutting edge scientific research.
---
Sources
Wildlife Comeback in Europe Report – research on the recovery of 47 different animal populations around Europe
A Vision for a Wilder Europe – a detailed introduction to the rewilding model
Making Space for Rewilding – policy brief examining policy and regulatory developments that could support rewilding agenda
Photo by Jamie Street on Unsplash