Re-imagining a feminist anti-racist social contract for just societies
GEC is co-hosting this event with Christian Aid, WEDO and Femnet at COP27
We are delighted to invite you to join us in reimaging a new feminist social contract for a green and just society hosted by the Green Economy Coalition, Christian Aid, WEDO and Femnet.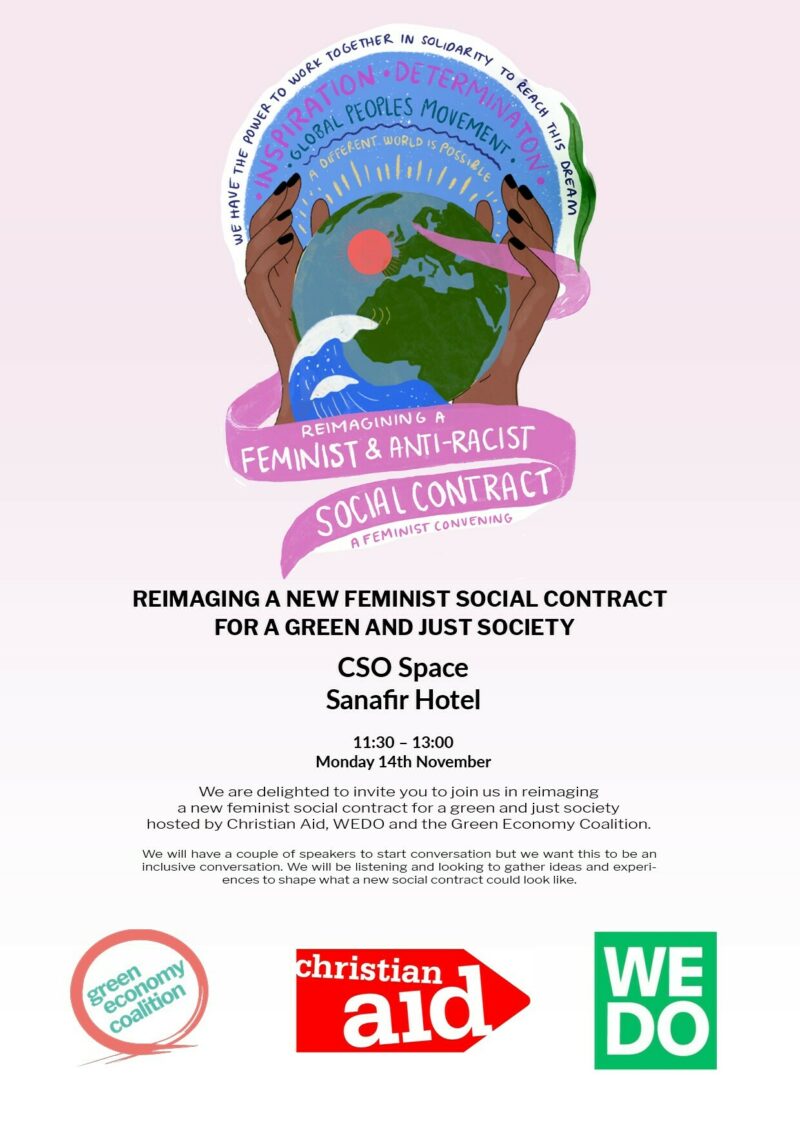 We will have a couple of fantastic speakers who are at the forefront of social change to start conversation. However we want this to be an inclusive conversation with participants sharing their experiences.
We will be listening and looking to gather ideas and experiences to shape what a new social contract could look like, join us in the civil society space 11:30 – 13:00 on Monday 14th November.
We are exploring a hybrid event so please keep checking this page for updates on this.