Why the UK's biggest landlord is valuing nature
By

Ben Martin

GEC

·

27th September, 2017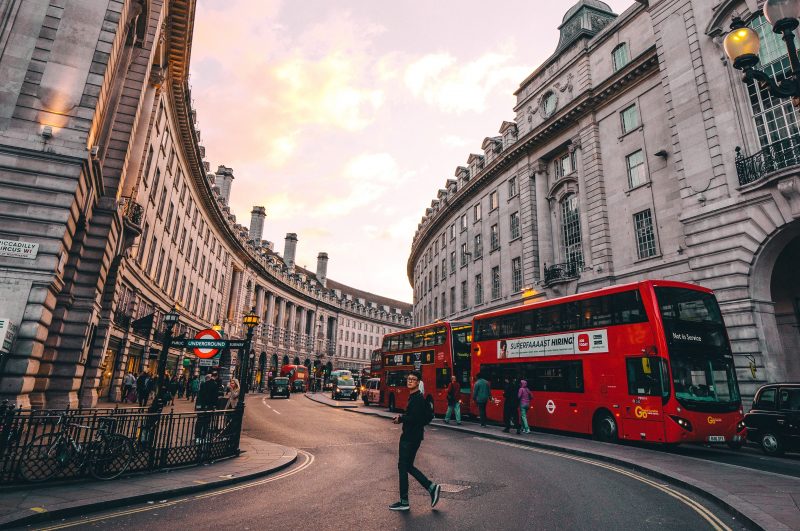 One of the UK's biggest landlords is shaking up its approach to accountancy – and delivering real benefits to health, wealth and the environment as a result

High above the heads of the shoppers and tourists bustling along London's up-scale Regent Street, nature is making a comeback. It might be hard to see from ground level, but the street's roofs are now alive with grasses, shrubs, and herbs – and even a couple of bee hives. The greenery is part of more than 10,000m2 of new green space planted by the Crown Estates, who are spearheading a quiet revolution in how companies manage their impact on people and the planet.
For Queen and Country
The Crown Estate is one of the biggest property managers in the UK, with assets worth some £12 billion. Unlike most real estate empires, however, this vast portfolio is run for the public good: although technically owned by the Queen, Crown Estates manages the properties independently, and all profits are paid to the UK Treasury.
The organisation is different in another way, too. While traditional firms in the brown economy measure only their financial outputs, Crown Estates takes a more holistic approach to profit and loss. Introduced in 2013, their "Total Contribution" methodology assesses the organisation's performance against six capitals: financial, physical, natural, networks, people, and know-how.
Creating value, not just profit
Greening the roofs of Regent Street has a positive impact on all six. The flora and fauna boost natural capital, while simultaneously improving insulation and flood resistance, enhancing the value of the physical capital. Access to green spaces and better air quality benefits employees and shoppers alike. Installing the green roofs in partnership with other organisations has helped strengthen Crown Estate's networks, and develop its know-how. All these improvements help attract more customers, and so boost the street's financial value.
By assigning a monetary value to these categories, Crown Estates aims to bring the real world onto its balance sheets, and shape decisions accordingly. Investing in electric delivery vehicles, for example, has cut annual carbon emissions by 20 tonnes – delivering social benefits worth £81,000 a year. Investments in clean energy can now be assessed on the financial value of the carbon they abate, as well as the electricity they generate. And, by putting a price on waste, the firm has driven significant improvements in efficiency and recycling.
Better living through accountancy
Natural capital approaches are not without critics, however. Assigning an appropriate cash value to non-financial stocks raises tricky questions of measurement and methodology: just how much is a butterfly worth? Especially controversial is the issue of "substitutability": whether an organisation can offset negative impacts on natural capital (say, cutting down woodland) with growth in social capital (new logging jobs, for example).
Crown Estates acknowledges that the system isn't perfect. But, they argue, using common units of measure helps drive sustainability, allowing previously intangible things like air quality to be understood by financial accounting models.
Most importantly, the approach recognises the essential value of nature, upon which all economic activity is reliant. As more organisations move away from a narrow focus on short-term profit and begin to consider the bigger picture, natural capital approaches such as these are gaining increasing traction around the world.
Impact
People

+£80,000 of social value delivered every year

Planet

Value of nature recognised & protected

Prosperity

Efficient, responsible and sustainable business
Find out more:
The Crown Estate has a lot more detail on its website and its annual methodological reports
Accounting For Sustainability have produced an excellent guide to the principles of natural capital accounting, using the Crown Estates as one example of good practice
And the Natural Capital Coalition have also done work on the Crown Estates approach
---
Image credit: Photo by Ryan Tang on Unsplash