Overheard at Davos 2019
Key quotes and essential arguments from the panel at our World Economic Forum event on redefining sustainable wealth.
By

Ben Martin

GEC

·

05th February, 2019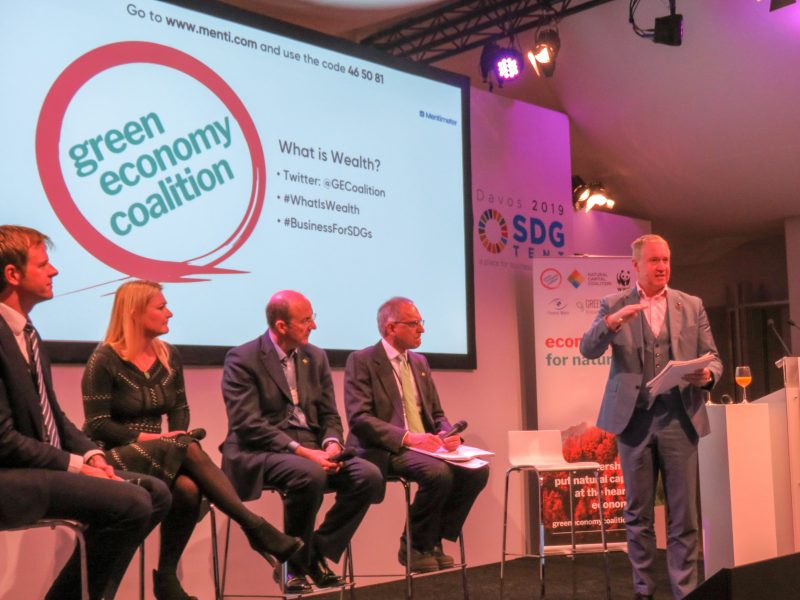 In January 2019, the Green Economy Coalition headed to the World Economic Forum in Davos, Switzerland, to convene an interactive panel of environmental economists and thought-leaders to present their visions of what the future of wealth will look like in 2030. Here, we've summarised the panelist's positions with key quotes and extracts from their debates - but if you'd like to see more, you watch the whole event here.
Introduction and context from Oliver Greenfield, GEC Convenor
Let's go back in time to 2012. Like in Charles Dickens' A Tale of Two Cities, it was the best of times, it was the worst of times. At Davos that year, there was optimism and growth, there were low interest rates, and a sense of the beginnings of a post-financial crisis recovery: the best of times.
But on the other side of the world, at the UN's Rio Earth Summit, it was the worst of times. Scientists and experts were saying we're seeing the worst environmental degradation, growing inequality, and persistent poverty. A real sense of crisis – almost of despair.
But from the depths of that despair, the idea emerged that we needed to bridge the gap between the two worlds, and that we needed a different sort of economy to do it. The Green Economy Coalition was founded to start a conversation that was both realistic and honest about the huge social and environmental challenges, but also economically literate as to solutions.
The other thing that was born in that 2012 moment was the Sustainable Development Goals. A genuine global agreement on what we want the future to look like. And here in Davos today, we have the World Economic Forum's Global Risk Index – a survey of the business community of where the real threats, the systemic threats, to future prosperity lie. And every year, the WEF's risks are converging on those same threats identified by the scientists at Rio 2012: environmental collapse, growing inequality, persistent poverty.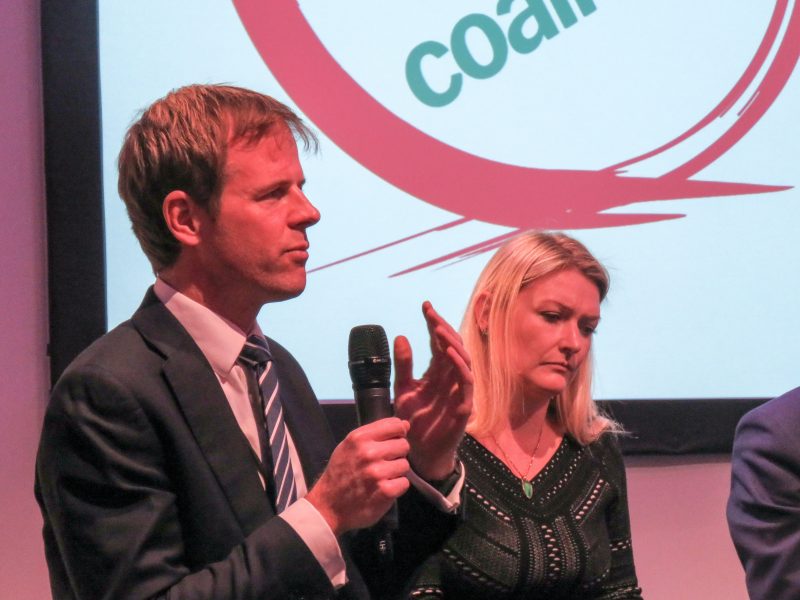 Cameron Hepburn
Director, Smith School of Enterprise & the Environment, Oxford University
When I look forward to 2030, I think we've got some good momentum going, and we are starting to move away from our reliance on GDP above all else.
I don't know how many of you are directors of a company but if you direct a company and you don't have a balance sheet, then what the hell are you doing? But the idea that we could run a whole country without understanding what's on the balance sheet of the country is equally ludicrous.
Now the idea of national capital accounting, of having national balance sheets, has taken until recently to really come through. But now we have the UN inclusive wealth report; last year the World Bank has got a major program on this with the changing wealth of nations; the UK's Treasury in the last budget allocated funds to the Office of National Statistics to develop comprehensive human capital accounts, and the UK is in the process of developing comprehensive natural capital accounts. The Aussies and the Canadians are also developing these.
So if I fast forward to 2030, actually what I think will happen is that the countries of the world will take up this agenda themselves, because they'll need to know what is on their balance sheets. It won't be enough just to say, well, we had a lot of GDP growth last year. Countries will need to know what are their stocks of capital, and are they being degraded or are they being increased, do we have what we need to enable us to be wealthy in the future. And you can't answer that question without understanding what's on the balance sheet!
So my vision for 2030 is a world in which all of the nations on this planet have proper units measuring the wealth of those nations and we have a sense of whether we're sustainable or not. Because, if wealth is measured properly, then if it's rising over time you have sustainability by definition. But if it's falling over time you may have a problem.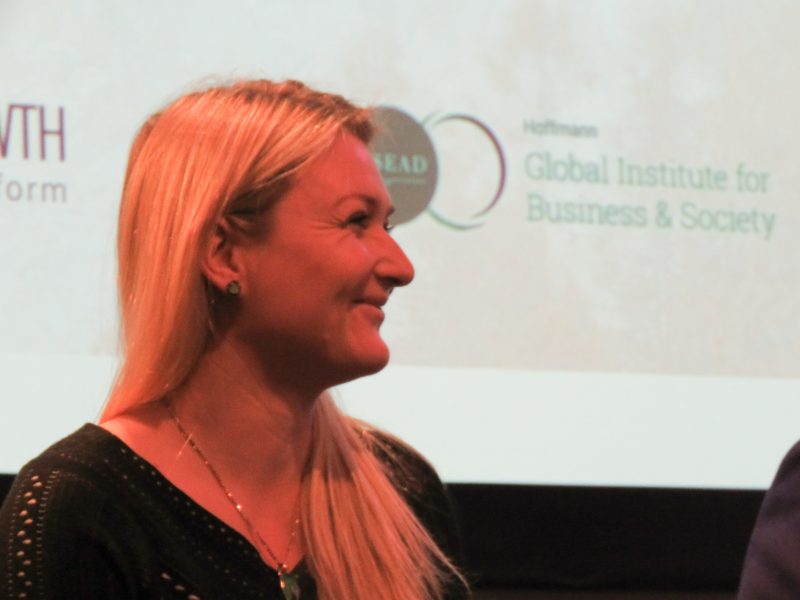 Lauren Smart
Managing Director, Global Head of Financial Institutions Business, S&P Global
So in 2030 it's my hope that the sustainable finance market does not exist anymore, because sustainable finance is just common sense finance. And I hope that ESG environmental social and governance issues will not be considered "extra" finance or a burden, because they are baked into a financial understanding of business.
Now, if that seems fanciful I wants us to go back in time to look at how far the financial markets have come in the last 20 years. Back in 1999, when I got my first job in fund management, the whole field of ESG and sustainable finance really didn't exist. There was a tiny niche market in ethical finance, but even there it was a given that if you invest ethically, then you're sacrificing returns.
So after a stint in fund management I went into International Development, and then I went to work for True Cost, a little start-up looking at environmental externalities. And my parents were like, when are you going to get a real job, back in real finance?
But now in 2019, True Cost, that little start up, is now part of a major international finance player S&P Global. And this field of sustainable finance is now thoroughly mainstream: we see some of the biggest pension funds in the world incorporating ESG and sustainable finance in a meaningful way.
We've just seen the biggest pension fund in the world, the government pension fund of Japan, invest 27 billion dollars into ESG and low-carbon strategies. We see the biggest asset owner in in Europe, the one trillion-dollar Norwegian sovereign wealth fund, with very developed ESG and sustainable finance goals and strategies. We've even seen default pension schemes such as the nest pension scheme in the UK integrating sustainability as a component.
These are massive changes that happened in the financial markets. There are 400 signatories to the Principles of Responsible Investment, with 25 trillion dollars of assets under management - these are vast amounts of money, that are moving in a very meaningful way.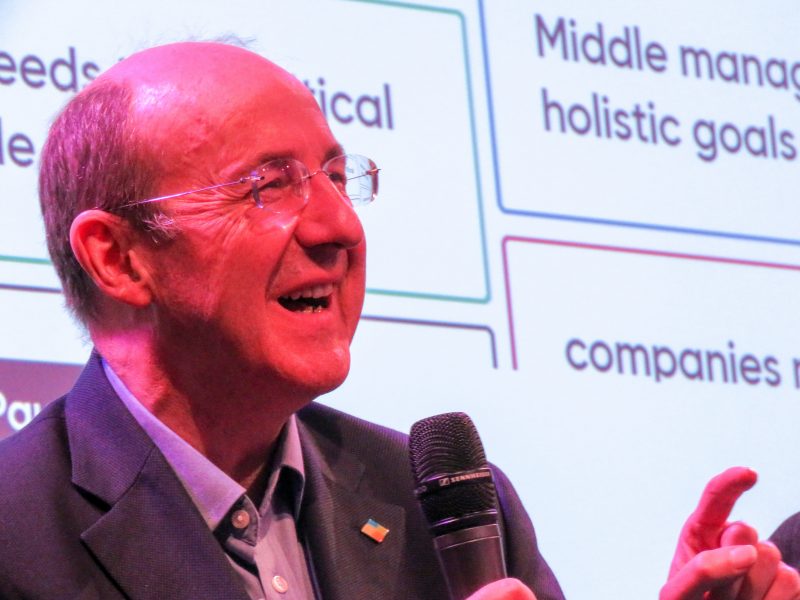 Michael Izza
CEO, Institute of Chartered Accountants in England and Wales
I hope that by 2030, measuring sustainability, inclusivity, and impact on the natural world has just become business as usual. I hope that you won't be an exceptional business if you're reporting on natural capital or if social or human capital feature on your balance sheet, because it would just be something that everybody demands when they look at the organizations that they've invested in.
Most of the governments in the world today certainly don't have balance sheets, and so their ability to account for what they do is just lamentable. You think that the financial crisis of 2008 would have come as a wake-up call to them but hardly any are working on this - most other governments haven't even got past cash accounting yet. I do think accountants will save the world, but government's response so far is lamentable.
But the conversation we need to be having is in the World Economic Forum itself, not in this NGO tent on the side-lines. Because the people who are going to make those brave leadership decisions and persuade their boards to do something differently are mainly sitting down the road quaffing champagne at the moment. They're the ones who need to be talking about this – they've got to be having the conversation to get this vision to scale.
Pavan Sukhdev
President of WWF International
So, in the corporate world, the job of business is wealth creation. And measured by gross value added, we see globally about 60 percent of value addition is done by the private sector. But while these businesses have been busy creating all this value, they've only been accounting for shareholder value, financial value. And ignoring therefore the huge impacts they have on human capital through training or health; social capital in terms of disrupting or creating or supporting communities; natural capital and the massive impacts on climate, water, biodiversity, pollution and so on.
We need to start looking at business as not just an engine for financial value addition for shareholders. But rather as a social creature, which is impacting and creating and maybe damaging human capital, social capital, and natural capital at the same time as it creates financial capital. This can be measured through 4-dimensional profit and loss accounting, called integrated profit and loss.
I'm always optimistic, so by 2030 I think we'll see changes which will create a new kind of business: one which recognized itself as an arbiter not just a financial value for shareholders but of all values for all society; one that ensures that it is creating positive externalities as well as profits; a new kind of engine for the new economy, ensuring a sustainable society and pushing towards the sustainable development goals.
---
Interested in reading more? Don't miss our convenor Oliver Greenfield's reflections on his week among the mountains and millionaires of Davos, or watch the whole panel debate for yourself here.