On Trial: How can we fix the relationship between citizens and state?
Join us and UNRISD as we put the social contract on Trial part of The People's Summit for a New Eco-Social World, 12pm BST 30th June 2022.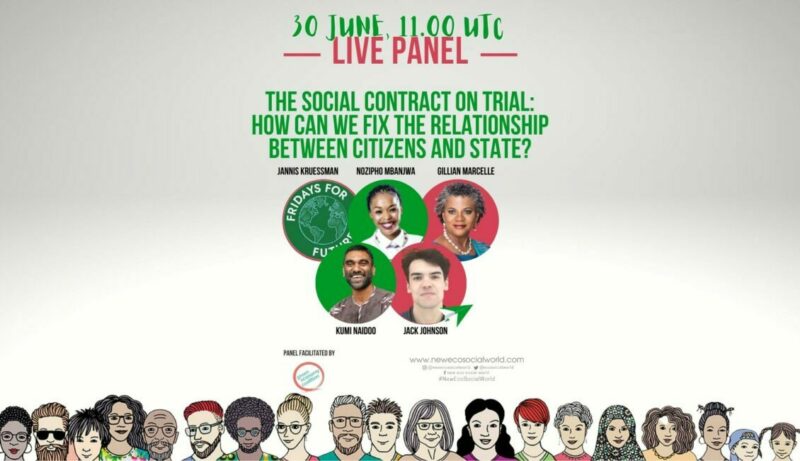 This one-hour online event will be structured as a trial by jury. But instead of a criminal in the dock, we have a concept: the social contract. What does the modern social contract - the unwritten agreement between citizens and their governments that shapes and enables society - look like in this time of COVID, climate change, and energy crisis? Are liberal, free-market ideas of democracy and community still up to the task of solving these problems, or is it time to radically reimagine how government, economics and society work?
A panel of "expert witnesses" from the worlds of politics, business, and academia will be cross-examined by a jury of young activists and community organisers, who will seek to tease out how a new social contract could renew the fraying bonds of democratic community and catalyse a green and fair recovery. Finally, the jury will give their verdict: where the social contract is failing, and what can be done to resuscitate it - and the audience will have their chance to vote on the ideas and suggestions they've heard during the debate.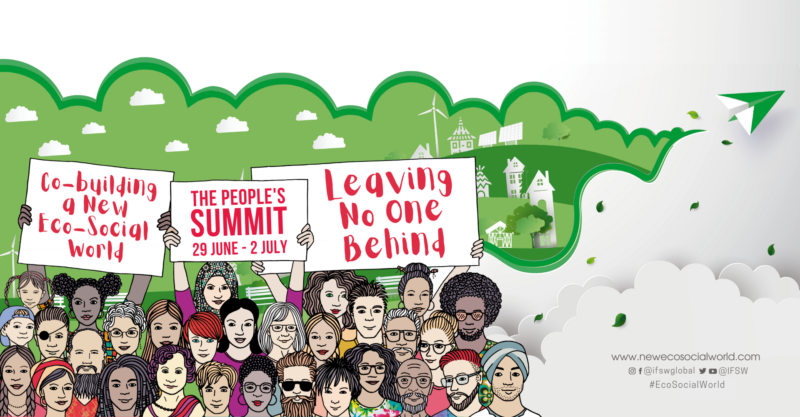 Nozi Tshabalala will moderate the event. She is a Managing Director and conversation strategist as well as an award winning journalist.
Witnesses

Kumi Naidoo is a life-long social justice campaigner from South Africa, Kumi Naidoo was the International Executive Director of Greenpeace International (2009-16) and Secretary General of Amnesty International (2018-20).
Gillian Marcelle, PhD is a senior leader in economic development and international business with a proven track record in attracting investment to emerging markets. She is also a thought leader in the impact investment space, where her contributions and perspectives on diversity, inclusion, accountability and alignment with the SDGs are becoming influential.
Professor Virgilio Viana, is a forest engineer, with a Ph.D. in Evolutionary Biology from Harvard University and a postdoctoral research in sustainable development at the University of Florida. Professor Viana is currently the General Director of the Foundation for Amazon Sustainability (FAS).
Jurors
Jannis Krüßmann is a law student at University of Bonn, Germany. He started organising protests with Fridays for Future in Konstanz in early 2019 convincing the city council to declare a local climate emergency in May 2019, being the first German city to do so. Since July 2021 he is - together with three other youngsters - suing the state of Northrhine-Westfalia in a constitutional complaint for its insufficient climate action.
Jack Johnson is a co-founder of Climate Vanguard, a youth-led think tank that educates young people on the systemic drivers of climate chaos and advances the radical solutions necessary to arrest climate breakdown.
Disha Ravi is an Indian youth climate change activist, strike leader and a founder of Fridays For Future India.