Of turtles and tipping points
By

Stuart Worsley

GEC

·

04th December, 2017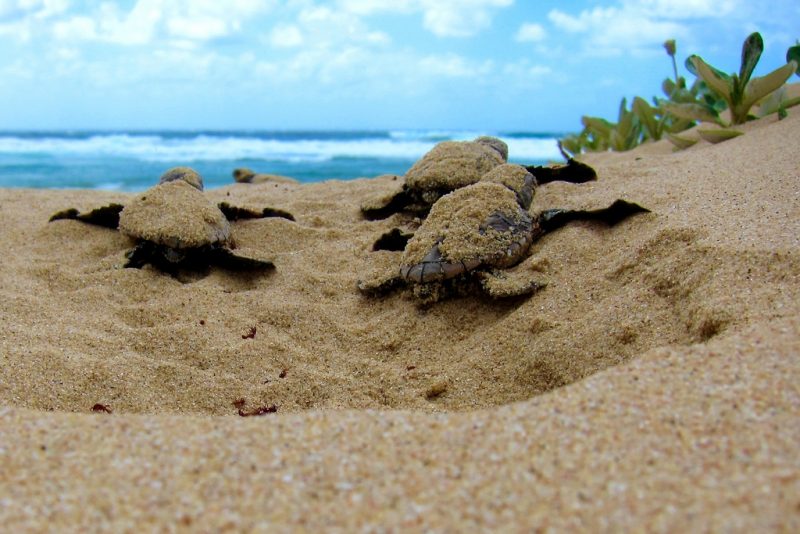 Trinidad's leatherback turtles and their remarkable round-the-world migrations are one of nature's greatest wonders. Yet demand for their shells and meat drove their populations into serious decline - until a new protection scheme designed in concert with local communities began making a difference.


On the north-eastern corner of Trinidad, leatherback turtles arrive to lay their eggs between April and July. Every year, some 10,000 turtles arrive, crawl up the beach and lay their eggs in the sand. Burying them carefully, the mothers return to the sea. When the eggs hatch, the young turtles make their way to the sea and return only to lay eggs themselves many years later. It is a remarkable feature of the leatherback that they always return to the same beach, despite their migration across the world.

These turtles make up just one part of Trinidad's remarkably lush and abundant natural environment. It has for centuries sustained local communities. But as the economy has grown with the discovery of oil, so to too have people's economic expectations. By the early 1990s, pressure on nature was growing as communities sought to extract as much as they could for sale.

In 1990, the beach at the village of Matura had become a site of butchery. Easy money was there to be made from the sale of meat and turtle shells, and turtle populations were being decimated. Many were worried about the long-term impact on leatherbacks and resolved to do something, including Dr Carol James at the Wildlife Section of the Ministry of Agriculture. In Matura and Grande Riviere, she reached out to communities who were responsible for the slaughter of turtles and who were selling meat and shells. She held meetings with communities in Matura to see what could be done. At first, however, there was a lot of resistance.
" The turtle story exemplifies how local enthusiasm for change, coupled with learning and dialogue, can new opportunities for greening local economies."
At the same time, the Trinidad Forestry Department started to provide training on community tourism to try and create alternative livelihoods for economically deprived areas. As income from this started to flow, eco-tourism was seen as a way to provide better income. The big change happened when poachers were engaged. As new laws that prohibited the killing of turtles came into force, local poachers were arrested. A new organisation formed by the Matura community following Dr James' engagement, Nature Seekers, negotiated with the police to exchange custodial sentences for community service. This enabled Nature Seekers to work with poachers to raise awareness in a move that secured wider community buy-in. With the possibilities of tourism income, and community buy-in, turtle slaughter soon stopped. As Suzan Lackhan, President and founding member of Nature Seekers says, "Matura is no longer a graveyard, but a maternity ward." 

Ecotourism revenues became big enough to pay for community guides. A new permit system that mandated guide accompaniment enabled communities to directly earn from tourists. This was the first time that the Trinidad & Tobago government had partnered with a community, but the start was not easy. Forestry officers with the Wildlife Section were initially skeptical about community leadership, but with the support of Dr. James, communities began to assert control of their local schemes. Whole families became engaged and measures were put in place to enhance turtle well-being. Unsupervised visits were stopped, beach house lighting was regulated to only turtle-friendly red hues, and newly mandated guides were trained. Revenues from tourism created a stream of resources, and soon attracted other businesses such as guesthouses, taxis and shops catering to turtle tourists.
New projects were launched to invest in the environment, such as reforestation by ex-charcoal burners to restore slash and burn sites. Kayak tours, defensive driving training for taxi drivers, and beach cleaning groups have incorporated wider numbers of people. Nature Seekers now enjoys an annual turnover of TT$ 1 million (£106,000) to support basic functions, and are now engaging new environmental projects. They are looking to better manage the Matura River water for farming and recreation, and have established a green forum initiative to reduce agrochemical use.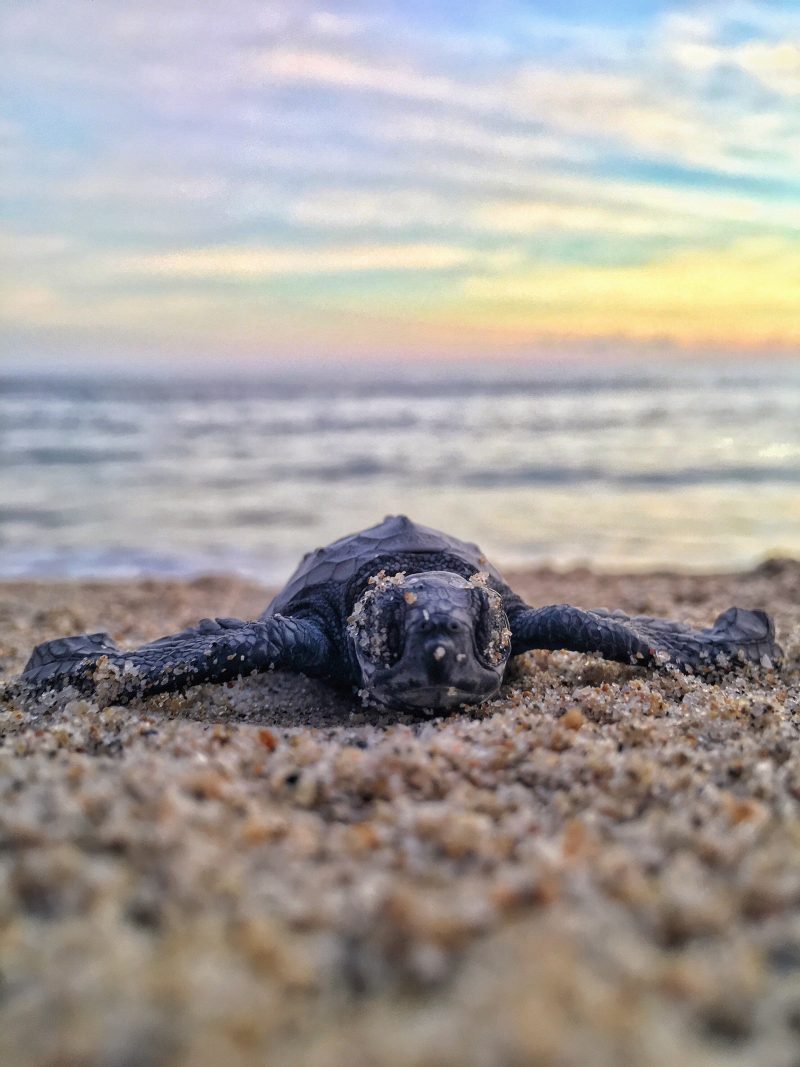 Inspired and facilitated by Nature Seekers, other community groups have started their own turtle protection action. A new coastline collaboration, the Matura to Matelot (M2M) Network, works together on whole-coast turtle action. In the village of Grande Riviere turtle protection now underpins all businesses and ways of life. Here, a collaboration between four different communities (as well as government agencies and private firms) called the Turtle Village Trust to try and make Trinidad the best turtle destination in the world. It has mushroomed to now cover 24 groups, and has been able to access resources from the national Green Fund - and was recently featured on David Attenborough's Blue Planet II. 
The Green Economy Coalition is working in Trinidad & Tobago through the Caribbean Natural Resources Institute (CANARI) to bring together environmental and development actors to share experiences of transformation. The turtle story exemplifies how local enthusiasm for change, coupled with learning and dialogue, can create new opportunities for greening local economies through the conservation of natural resources that bring economic benefits to communities. At each step of the way, new evidence gave rise to new work in a process that has transformed Trinidad to become a premier turtle destination.
The Green Economy hubs support local actors to act and build this to become sufficiently widespread to change the way that wider systems operate. By changing critical patterns, attitudes and practices fundamentally alter and former ways are abandoned across the board. Enabling local actions to build together to reach tipping points is what we do. CANARI is now leading new initiatives to develop ways of establishing new understanding and support for small and medium enterprises as a sustainable way to develop ecologically dependent communities.
The launch of the Santa Cruz Declaration in November 2017 is the Caribbean Green Economy Coalition's way of starting another change process, but this time on a regional and global scale. Watch this space.

Stuart Worsley, GEC
---
Filed In
Theme
Associated Hubs