Loss and damage in Pakistan
Dr. Amiera Sawas and Sobia Kapadia discuss the devastation in Pakistan and if learnings from the 2010 and 2011 megafloods are still valid
By

Dr. Amiera Sawas and Sobia Kapadia

Member

·

02nd September, 2022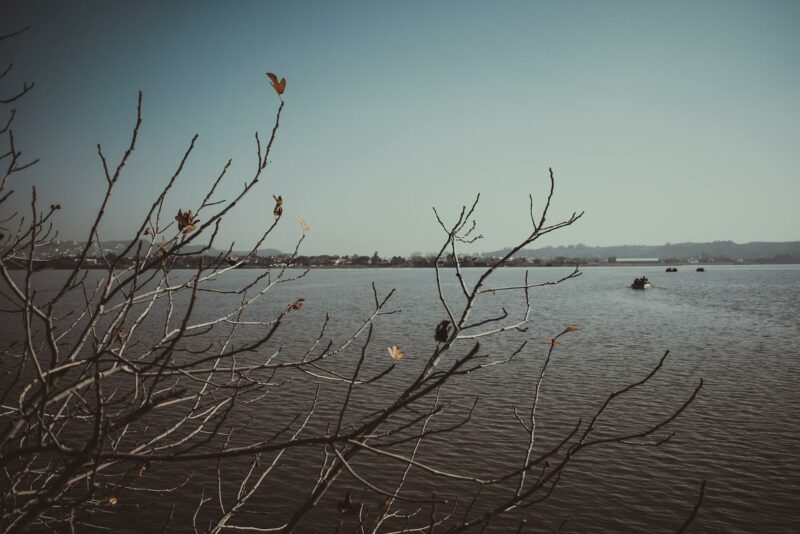 You've all heard the devastating news from Pakistan. Official reports count 33 million people affected, 1 million houses damaged and over 500,000 people living in relief camps. The truth is, those of us who have worked and lived in rural areas of Pakistan know the numbers are likely to be much higher. We've heard from friends, family and colleagues in the remote regions of Sindh, Balochistan and Punjab that their areas haven't all been reached yet.
The scale of the devastation is significantly higher than the 2010 and 2011 megafloods - where 20 million people were displaced. And there is no question that the major driver is climate change driven by rich countries. But the failure to invest in climate resilient planning is also a major contributor to the loss and damage. For us it is hard to see that the lessons of 2010, which initially drove efforts to build resilience - tapered off.
We both met while working in Sindh in the post-2010 flooding context. We connected over a similar aim - to ensure communities facing the biggest risks of climate change are heard and supported in the long term. And in the immediate aftermath of the floods, this was a common goal we shared with lots of institutions, but their focus on this diminished fairly quickly.
So why was progress not made?
We saw work lose funding and focus, from UN agencies and government, and shrinking civic space put barriers up for NGOs - while climate risks continued unabated. Singular projects and programs existed in siloes, but were rarely embedded into government plans. All the while an unprecedented series of climate-related events hit Pakistan - from droughts, to heatwaves, to urban flooding to the most recent monstrous monsoon.
Institutions, in the face of other challenges - not to mention the government's immense debt burden to rich nations - prioritised investing in other areas. This has included some resilience related schemes - the 10 billion tree tsunami being the most famous. But very few of these projects were designed to be pro-poor, supporting vulnerable livelihoods and infrastructure.

" Lessons from 2010 should have been embedded in Pakistan's governance to reduce the scale of devastation this time around"
What needs to change?

Lessons from 2010 should have been embedded in Pakistan's governance to reduce the scale of devastation this time around. This is a painful moment to be thinking about the critical relationship between sustainable development, ecological and climate resilience and land use and planning. We believe that the following steps need to be taken:
Prioritise localised schemes through capacity building of local government system

Pakistan has a provincial and local government system that has decision making power. As much as the federal government says about climate resilience building - the responsibility lies at the local level. Local governments should be supported and held accountable for preparedness and response. To do this they need financial allocation and autonomy from the provincial governments. Although district level capacity building was a focus post 2010, the finance required to make these systems work and sustainable was never made available. So how could they possibly prioritise it?

Urgently develop district level Vulnerability and Capacity Assessments and Disaster Risk Management plans

We talked about this - and even started to do it after 2010. But investments into this work ceased. The scale of devastation now - coupled with the slow onset impacts people have been experiencing for years, like drought affecting agricultural livelihoods - has pushed Pakistan's poorest significantly further into a cycle of poverty and vulnerability. Major work is required to do District Level Assessments and these should be mandatory to inform all planning in the short, medium and long-term, including in the five year development plans. These must include a gender and power analysis, led by local women, people with disabilities and minority groups to ensure their needs are considered.


Ecology is not a commodity: urgently assess and re-envision urban development

Rapid, unchecked, unplanned, infrastructure development in urban areas is amplifying localised climate impacts and vulnerabilities. Pakistan's urban development experts have been cautioning against this as it is amplifying community vulnerabilities and climate risks. Pakistani government stakeholders, multilateral development banks and corporate investors have championed ideas of turning cities like Karachi into places like Dubai and Singapore.

This is totally unrealistic for the needs of a city where 60% of its dwellers live in Katchi Abadis (unplanned informal settlements), due to a lack of inclusive urban planning. Residents of Katchi Abadis are likely to be increasing in real time as flood affected communities need to seek safety in urban areas. Real estate and infrastructure planning that treats "ecology as a commodity" is being done on an ad-hoc basis, often bypassing Environmental Impact Assessments, Building Codes and land laws.

Pakistani experts and residents have called on the provincial governments to intervene and develop a sustainable land use and management approach - but this has largely fallen on deaf ears. These developments put millions of city dwellers at risk of localised climate impacts and disasters, not to mention the displacement of low income groups to create space for them. The government - at all levels - has failed to prioritise the maintenance of sanitation and drainage systems that would go a significant way to channelling flood waters. Additionally, the focus of government actors on mega-dams has been repeatedly critiqued by Pakistan's water experts, who argue that engineering rivers actually creates greater flood and drought hazards in the long term.
" We have to start living with the new norm that experts have been warning about, and invest in climate resilient development"
So what now?

Pakistan is consistently ranked as one of the world's most climate vulnerable countries. It is also ranked as one the world's 'least ready'. It's not too late to prioritise adaptation. We have to start living with the new norm that experts have been warning about, and invest in climate resilient development. We can learn from the work of countries with similar risk profiles - for example Nepal, who have recently invested significantly in resilience. This, however, requires international donors and supporters to be guided by Pakistani experts at the grassroots level - not just Islamabad based elites - as well as the Principles for Locally Led Adaptation, endorsed by over 70 organisations and governments so far.
Bilateral and multilateral finance support should be predictable and flexible, and without alternative agendas and conditionalities added around 'security' and 'preventing extremism'. Climate practitioners in Pakistan should not be silenced, but rather supported to engage the government and communities on sustainable plans.
Pakistanis also need to be engaged on what international climate change diplomacy means and what's on the line for them in terms of negotiations around financing and loss and damage. This is a clear cut example of loss and damage that can be used to amplify the calls of the most vulnerable states for a financial mechanism to support countries experiencing such devastation despite being low emitters.
A concerted effort by climate justice actors and Pakistan's government should be made to make the case for new and additional financing in discussions at COP27. This should be accompanied with accessible messaging to citizens of countries expected to 'pay up', so that social awareness can be developed over time, which is the foundation for a political mandate to act.

---
About us
Dr Amiera Sawas is the Director of Programmes and Research, Climate Outreach. Amiera did her PhD and Postdoctoral work on climate change and water management in the post 2010 floods context in Pakistan. Follow Dr Sawas on Twitter.
Sobia Kapadia is the Senior Project Manager on the UKRI GCRF Gender, Justice and Security Hub, Middlesex University. She has worked in South Asia and the Middle East with a focus on gender, social justice and human rights. Sobia is an architect who worked with flood affected communities on building resilient infrastructure, hazard mapping and early warning systems after the 2010 floods. Follow Sobia Kapadia on Twitter.