Convenor's Update: January 2012
By

Oliver Greenfield

GEC

·

06th January, 2012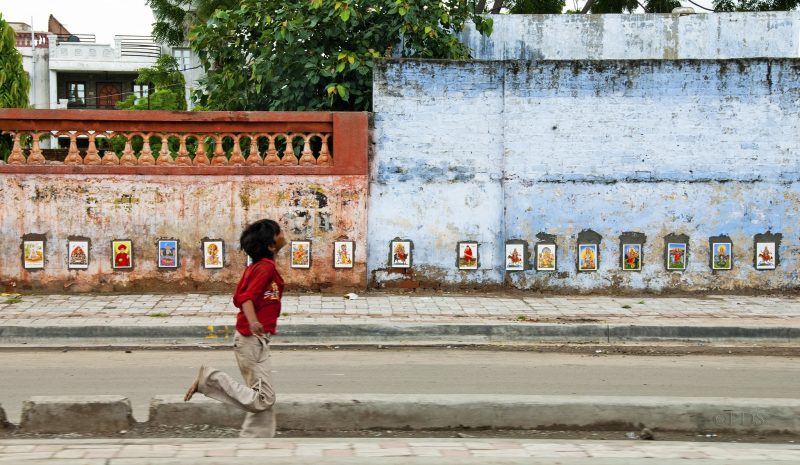 Happy New Year. It is an important year. Let's hope it brings progress.

As we look forward to the year ahead, I would briefly like to summarise why, for me, green economy is already transformative, what this year means in that process, and how the Coalition is responding. 
Transformation: In rather simple terms I suggest there exists two main world views; 1) the political economic world view, which is dominated by G20, BRICS and transnational corporations; 2) the sustainable development community world view.   The lack of understanding and shared direction between these world views is why progress in sustainable development has been inadequate. Green economy is an audacious but much needed attempt by the sustainable development community to reach across this void of understanding to and create a shared view and agreement on priorities and action with the political economy.  So Rio 2012 differs from preceding earth summits as it the first global attempt explicitly to try to create this one planet world view by using 'green economy' in order to engage with the political economy.  The Stern Review was a forerunner to this bridging of world views, TEEB another, WBCSD 2050 Vision another.  Now we are ready for a global debate.
Has the attempt to build a shared world view worked so far? Will Rio 2012 be a success? Will the convergence of world-views continue to evolve past Rio?
If you take the narrow view of Rio 2012, you might note that very few corporations independently submitted 'zero draft texts' on how the economy should be shaped and run.  Where is Goldman Sachs? Unilever? BP? Are they not interested in how the world economy should be run?  I know they are, so this process has not yet adequately engaged these powers. In addition, we all know that a positive outcome of Rio is dependent on the thoughts of the G20.  So what do they really think?  Have they engaged in this debate about the future global economy or have they merely asked their environment civil servants to write something suitably anodyne and growth neutral?  I suspect they have not yet engaged. 
But set within the bigger process of world view convergence, green economy is already a success.  It is bridging and clarifying an alternative development path for the developing nations. It is also growing stronger and more viable even in the more reluctant G20 countries as resource and energy prices continue to rise, and environmental and social conditions worsen and their unprepared brown economies struggle to adapt to this volatility.  That is why resilience is one of the most important emerging frames for this debate and resource efficiency a popular rationale.  So Rio 2012 is the most significant step forward on this process of world view convergence and the emergence of adequate action.  
The Coalition's role is to reach out across the world-view-divide to leading corporations, governments, and, with the help of concerned civil society, create the space to debate and work together to accelerate the green and fair economies.  As a Coalition, we must also address our own weaknesses, our economic and financial literacy and the attractiveness of our narrative.  In short we need to get better at selling, quantifying the benefits and demonstrating how to grow green economies.  We need to clarify how resilience will help build lasting prosperity. 
To do this we will collaboratively build an opportunity narrative articulating five big ideas for change.  These ideas flow from our Coalition thinking but also engage with the discussions that are emerging in the Rio process. Our first big question is:
How to measure what matters? The question brings together the popular suggestions for global Sustainable Development Goals, Beyond GDP, calls for more advanced corporate reporting, the science around planetary boundaries and considers how they might help mutually reinforcing international, national and corporate decision making. 
I look forward to working with you this year on the opportunity narrative, the big ideas and Rio, and ultimately helping to create one world view where inspiration and action will burst into life. 
Oliver Greenfield
Convenor, Green Economy Coalition
---
5 Themes of change; 5 Big Questions
The request from our Global Meeting at the end of 2011 was clear: we need to develop our Rio policy asks to the next stage – to show the opportunity of change and to distil our five themes of change into big ideas.  The opportunity narrative needs to appeal to people, governments and business alike. It needs to show that a better life and society can be built that will create prosperity to all.  The big ideas should respond to the global conversations but also build on our own constantly evolving thinking.  Our ambition with these big ideas is that they will be transformative and help form new agreement and action among our coalition and other partners of what should be pursued at Rio and beyond.  We are developing new groups around these big ideas and developing new relationships to progress them.
Each month, in this newsletter we will layout the question that the big idea must answer and start to define it with contributions from existing and new partners.  We are asking you to become involved and bring your perspectives and insights to their development.
Based on our collective work so far the big ideas are evolving and take forward our main themes of change:
    Governance and Metrics – the big idea question – How to measure what matters?
    Influencing financial flows – the big idea question – How to ensure long term investment confidence in the green economy?
    Investing in people – the big idea question – Can managing natural assets create jobs for the rural poor and alleviate rural poverty?
    Investing in nature – the big idea question – How to look after the natural world?
    Greening economic sectors – the big idea question – How to create resilient and resource efficient industries?
Our first big idea responds to the question– 'how to measure what matters?' 
The big idea for 'measuring what matters' is that these metrics should not be considered separately but together.  This will help form an international, national and corporate frame for decision making.
We will be explicitly focusing on this question in next month's newsletter. We will be interviewing some of the movers and the shakers on this theme. We will be planning an open debate in London. So watch this space.
Analysis of the Rio submissions
Amongst our Coalition and beyond, we've been thinking about green economy for some time. We have a clear vision for what it should look like and what it can deliver. But, until now, it has more difficult to know what governments and other global stakeholders are thinking about a green economy. Is it gaining political traction? How is it being interpreted? What are some of the big asks for Rio 2012 around green economy? 
Updates
At the intersessional in New York in December the Global Sustainability Panel gave us an update on their work and priority areas. 
Finally, the registration and accreditation process for Rio 2012 is now open. Do spread the word. Get registering. Book your flights. Come join the debate.