In solidarity for a just transition
Exploring how NGOs and social movements can be effective allies
By

Najma Mohamed

GEC

·

31st January, 2020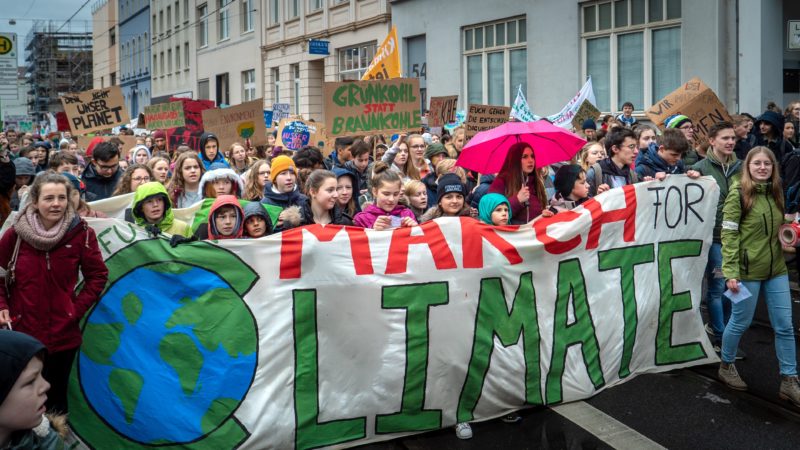 Last week, our Policy Director Najma Mohamed was in Brussels, exploring how coalitions of Belgian civil society can respond to the climate and environmental emergency – through citizen action for a green economy.
Organised by We Social Movements, the two-day event brought together around ~40 NGOs, trade unions and citizens groups to discuss international cooperation, collaboration and coalition-building, and how the new wave of protest movements around the world – including the school strikes, Extinction Rebellion in the UK, the Sunrise Movement in the US, and Fridays for Future in Europe – are raising public awareness of crucial environmental issues, and opening new opportunities for effective action on green policy.
Why people power matters
At the Green Economy Coalition, we believe in the power of peoples' movements to bring about real change - in fact, we argue that without public support and social justice, even the most well-intentioned environmental policies will struggle to be effective. A key part of our new Ten Year Strategy is building citizen's movements, and a key part of that process is working together with other coalitions to build a "network of networks" for green economic reform.
We were delighted to share our latest work with like-minded groups working on the intersection of social and environmental justice, and the Brussels event saw the co-launch of our new Green Economy Tracker, a unique interactive online tool that measures national policy progress towards a fair green future.
In Brussels, we explored how the agendas of social justice and environmental justice are closely intertwined. A green economy is one that builds a green and fair society – in fact, you can't have one without the other! This means there's incredible potential for collaboration between charities and campaigning organisations working on different aspects of justice – poverty, for example, or social protection, informality, pollution, decent work, biodiversity, or conservation – to unite into a coherent movement for social transformation.
That's why it was so inspiring to see a broad range of different groups at the We Social Movements meeting, from large global trade union movements like the ITUC, to development NGOs like Belgium's CNCD, and the climate campaigners 11.11.11. Although working on a wide range of different projects and topics, the different groups share a recognition of the necessity of a "just transition" to a new economic and social system, that can provide 'decent jobs on a thriving planet'.
This just transition is a broad concept and can mean different things in different national contexts. And this flexibility has its own challenges – especially for organisations from different backgrounds and countries, trying to stand together in solidarity on environmental & social issues without losing their integrity and commitment to their core ideals.
Uniting a broad coalition
Finding meaningful common ground between charities, NGOs, and social movements who are working in very different fields can be tricky. What unites, for example, a Belgian trade union for office workers, a Senegalese charity supporting local fishermen in the informal economy, and a global organisation campaigning for action on rainforest conservation? At first glance – not much. But we believe that there are underlying concerns common to each of these organisations, and many more besides, that can be the basis for building a critical mass for action.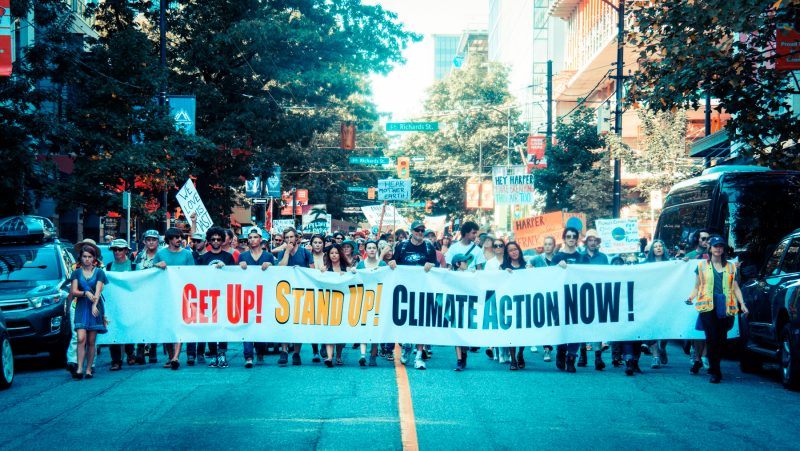 How do we identify the entry points to link social justice organisations to the climate and environment movements? The ITUC's realisation that "there are no jobs on a dead planet" – and its subsequent adoption of a progressive environmental agenda – shows that even groups not traditionally associated with green politics can come around to climate-smart perspectives.
But the necessary connections also go the other way, and there is much that environmental campaigners and green groups can learn from social justice groups. Climate and environment campaigners have for too long ignored the social impacts of global heating, resulting in movements that have struggled for class and ethnic diversity. And most climate policies – at all levels, from the Paris Agreement to national legislation to corporate sustainability policies – are still conceived, designed and implemented in a top-down fashion.
Imposing climate action from above is doubly misguided. Firstly, if environmental policies fail to properly consider their impacts on how ordinary people live, they are unlikely to be effective, and can even be counterproductive – by incentivising law breaking, misallocating resources, or increasing costs for groups who cannot afford to pay. Secondly, green policies are unlikely to attract wide public support unless they are informed by the needs and concerns of ordinary people, and without public support governments and businesses are likely to scale back much-needed green ambition.
" Achieving this will take commitment, energy, and shared expertise. Dialogue is obviously crucial for identifying points of common ground."
There are some risks of working closely together, as Michael Silberman, director of Mobilisation Lab, has noted. "Many NGO staff rightly have an overwhelming fear of causing harm to movements by acting in ways that are (or appear to be) self-serving or co-opting. They also fear causing harm to their own organization through legal risks or supporter attrition. That said, inaction during a 'movement moment' also risks an organisation's relevance and impact."
What next – building critical mass
The Brussels event saw groups from both sides of the social & environmental divide come together to agree on shared values, and pointed towards new opportunities for strengthening work in the future. Recommendations included getting more social justice and development organisations involved with climate, environment and energy campaigning, in order to diversify voices and ensure a broader range of perspectives; mainstreaming climate sensitive approaches into work on social justice, so that climate change is a cross-cutting issue within social organisations and not merely the responsibility of the climate policy officer; and for civic society groups to focus on mobilizing a social response to the climate crisis, shifting the focus from policymakers and business leaders to workers, local communities and citizens.
Achieving these recommendations will take commitment, energy, and shared expertise. Dialogue is obviously crucial for identifying points of common ground, and here is where the vital role of convening and coalition-building – as laid out in our strategy – really comes to the fore. The GEC is proud to be a coalition first and foremost, and building diverse movements that bring together varied groups for productive discussion is at the heart of what we do.
-
Najma Mohamed, Policy Director