How can stock exchanges drive the sustainability agenda?
By

Mark Robertson, EIRIS

GEC

·

26th January, 2012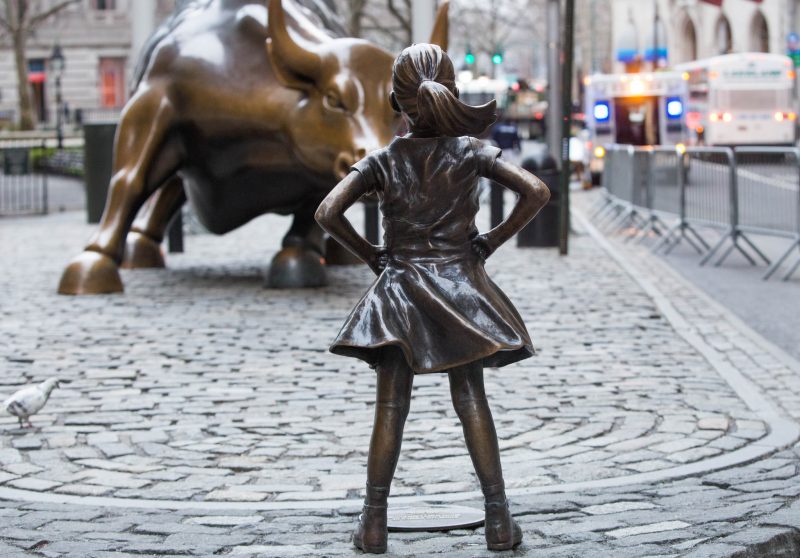 2012 ought to be a big year for sustainable investment.  Calls for a more responsible approach to capitalism are growing, along with the sense that a more sophisticated understanding of investment risk – one which takes longer-term sustainability issues into account – is urgently required.
Integrating environmental, social and governance (ESG) considerations into financial decisions is critical in supporting efforts to tackle the pressing issues of climate change, food, water and energy scarcity, and human rights. Such an ambitious task requires a concerted response.  
If the UN conference on sustainable development (Rio+20) is to be successful in promoting the shift to a greener and fairer economy, both companies and their investors must be fully engaged in the sustainability debate. Stock exchanges are uniquely positioned to facilitate this process.
The sustainability strategies currently in use by stock exchanges and listing authorities around the world fall into three broad categories: 1) requiring that companies meet specific ESG disclosure requirements in order to list on an exchange – either initially or on an on-going basis; 2) providing sustainability products and services in the form of sustainability indices; and 3) creating markets for specialised products such as carbon trading or cleantech investment.        
In recent years, an increasing number of stock exchanges have begun to implement initiatives aimed at driving improvements in corporate disclosure and performance on ESG issues.  In 2010, the Istanbul Stock Exchange (ISE) and the Brazilian Stock Exchange (BM&FBOVESPA) both signed the UN Principles for Responsible Investment, taking the pledge to actively seek ESG disclosure from their investee companies.
The Indonesia Stock Exchange also introduced the KEHATI-SRI Index and the Shanghai Stock Exchange established the Social Responsibility Index, the Egyptian Exchange launched the S&P/EGX ESG Index, the first ESG index in the Middle East and North Africa and the Korean Stock Exchange launched its Socially Responsible Investment (SRI) Index.
At the same time, the NYSE Arca (the wholly owned subsidiary of NYSE Euronext) began trading the ESG Shares North America Sustainability Index ETF, which consists of equity securities of issuers in North America that meet specific ESG criteria.
As a global responsible investment research specialists, EIRIS has a long track record of promoting responsible investment and working with listing agencies and exchanges around the world to increase the uptake of responsible investment.
In 2001 we began working with FTSE on the development of its FTSE4Good Indices. Supported by EIRIS research, the FTSE4Good indices are designed to objectively measure the performance of companies and are only open to those companies that meet globally recognised corporate responsibility standards. Over the last 10 years, FTSE and EIRIS have engaged with over 1,000 on new FTSE4Good criteria to raise corporate performance across a broad range of sustainability criteria.
" Whilst progress in recent years has been encouraging, relatively few exchanges have listing rules in place beyond governance, suggesting that there is much scope for embedding ESG factors into stock exchange listing requirements."
In 2007, EIRIS also began to work with the Johannesburg Stock Exchange (JSE) on the development of its Socially Responsible Investment (SRI) Index. The JSE SRI Index employs a broad range of listing criteria which reflect global SRI standards amongst its listing criteria, while accommodating issues of specific relevance to South Africa such as Black Economic Empowerment and HIV/AIDS. In 2010 the JSE upgraded its ESG reporting requirements to include integrated reporting on a 'comply or explain' basis, making South Africa the first country to mandate the disclosure of financial and non-financial performance in one integrated report for all listed companies.
More recently we have worked with the Bolsa Mexicana de Valores (BMV), the Mexican stock exchange, to launch a new sustainability index. Launched in December 2011, BMV's new sustainability index is based on the 70 most liquid shares on the Mexican Stock Exchange. Companies eligible for inclusion on the index are assessed according to their performance, impact and responses to emerging ESG issues, including climate change, human rights and policies and systems to counter bribery. Each company is evaluated in comparison to the sustainability practices of its sector globally. Mexican companies have to score in the top 50% of performers to be eligible for inclusion.
Around the world, stock exchanges, particularly those in emerging markets, have adopted a patchwork of sustainability approaches. There is a strong business case for stock exchanges to strengthen ESG disclosure requirements. This can provide new business opportunities and potentially increase revenues, safeguard reputation, maximise competitive advantage and mitigate operational risks.
Whilst progress in recent years has been encouraging, relatively few exchanges have listing rules in place beyond governance, suggesting that there is much scope for embedding ESG factors into stock exchange listing requirements. These is significant scope for more stock exchanges to take the lead in advancing sustainability by promoting a more systematic approach to integrated corporate reporting on ESG issues, applying ESG standards within IPO and ongoing listing rules, promoting the adaptation of global corporate governance codes, and by offering ESG-related trading and benchmarking products such as sustainability indices.  

Mark Robertson, EIRIS