Green economy news round-up: July
All the latest news & views from across the green economy and sustainability sector, in a handy monthly digest.
By

Kate Lewis

GEC

·

13th July, 2021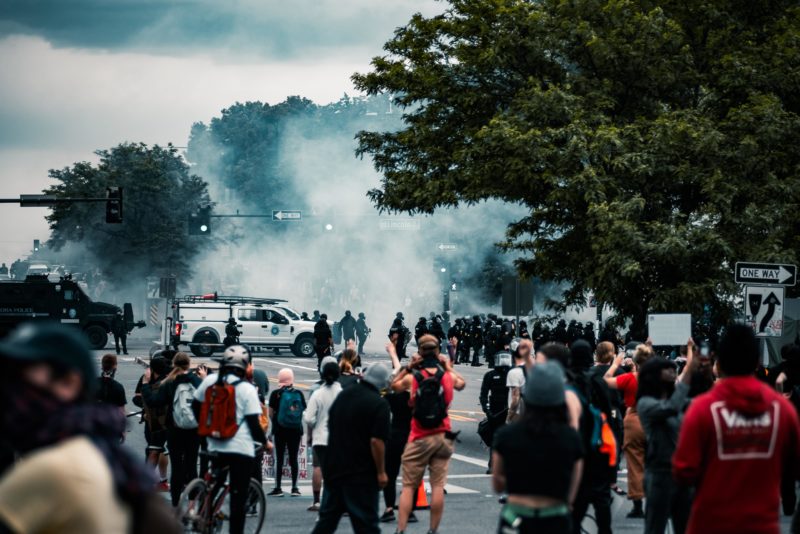 The last two months have seen us looking at a highly unequal world where nature is still not being valued enough. However, analysis of our global post-COVID recovery is deepening, a number of climate lawsuits are paving the way for further action and big polluters are being held accountable. Clean energy continues to defy predictions and green bond investment is growing.

Our round up is structured around the five themes we believe makes up a green economy: valuing nature, reducing inequality and involving ordinary people in decision making, greening economic sectors, reforming financial systems and more effective ways of measuring and governing. If you have any relevant news you wish to share please get in touch.
Green COVID Recovery
The rise of inequality post COVID is gaining attention. The UN has warned of "an even more unequal world" after the pandemic. Equitable vaccine distribution has been urged along with debt alleviation. The UN Deputy Secretary-General Amina Mohammed said "Governments need to prioritize the wellbeing of their populations, including by heavily investing in free education, universal healthcare and strong healthcare systems," highlighting the importance of social protection over GDP growth.
" Less than 1/5th of COVID recovery spending has been directed towards green initiatives, with the UK investing just 6%."
Some governments are expanding social safety nets and exploring innovative ways to tackle imbalances. The USA, for example, is expected to lift 5 million children out of poverty with its American Families Plan. Yet a new Global Wealth report argues that global wealth inequality has increased dramatically because of the pandemic and is due to the "nature of policy response by governments and central banks." Another report found that many low-income countries have channelled most recovery funds to big corporations rather than supporting SMEs.

Scientists raised the alarm at the lack of focus on ending the destruction of nature to prevent future pandemics. We urged the G7 to invest in nature for a green economic recovery. Yet a new report, 'Are We Building Back Better', states that less than 1/5th of COVID recovery spending has been directed towards green initiatives. The UK has invested just 6%. Also of concern is that EU funds ring-fenced for a green recovery could be spent on damaging projects. For another overview of how countries around the world are dealing with the pandemic our Green Economy Tracker uses data to compare how governments are dealing with the crisis.
Valuing Nature
It's been a bad month for polluters. The Keystone XL pipeline project, proposed to bring oil from Canada to the US, was cancelled by developers after long-term opposition and the Biden Administration blocking a needed permit. Shell in the Netherlands was ordered to cut its emissions by 45% by 2030; a landmark case that will hopefully lead to more. And oil and gas leases in Alaska's Arctic National Wildlife Refuge are to be suspended. The US has also begun to restore protections in Alaska's Tongass National Forest, in a move to reverse one of Trump's many environmental rollbacks.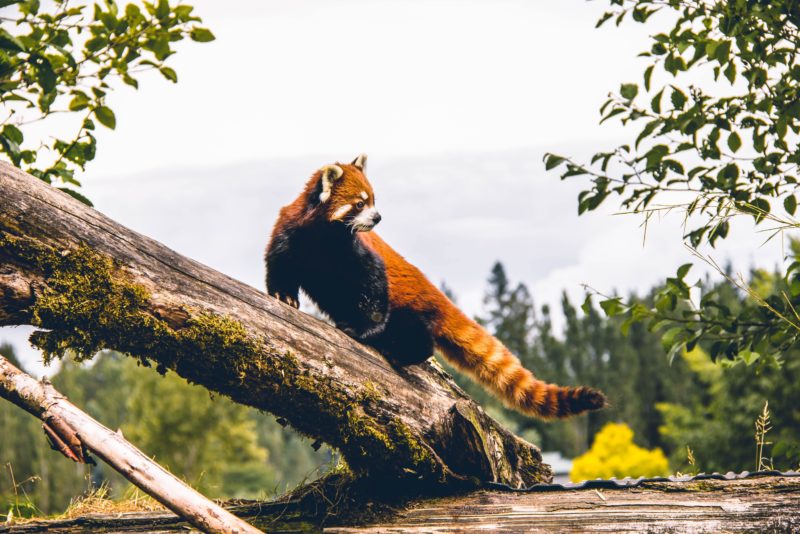 Just 3% of the world's ecosystems remain ecologically intact according to researchers from the UK. But, some good news. 10 more sites have been added to the IUCN's 'Green List; areas of protected and conserved land recently, bringing the total up to 59 sites in 16 countries. The UN has launched the first artificial intelligence tool for natural capital accounting to make it easier for countries to measure ecosystems. And over 59 million hectares of forests have regrown since 2000, with the potential to store 5.9Gt of carbon. The Atlantic Forest in Brazil is highlighted as a particular success story.

We're really keen on rewilding, but water worlds are often forgotten when thinking about what it means in practice. The Marine Conservation Society (UK-based) has launched a report Blue Carbon and Rewilding Our Waters to help outline the importance of the sea in reaching net zero. And we love this story about local women protecting mangrove forests and rewilding the coast in Cambodia. Whether land or water, local context and ownership are vital if rewilding and reforestation are to succeed.
Indigenous communities are concerned that their contributions have not, and will not be recognised by the '30 by 30' pledge, a goal set by over 30 countries to conserve 30% of their land and waters by 2030. Worse, that meeting the goal could come at the expense of Indigenous land rights. Research has shown that over 30% is already protected, thanks to local and Indigenous communities, yet is not accounted for in official measurements.
In the UK, the Environmental Audit Committee has criticised the government for not tackling biodiversity loss effectively. Problems were made "worse by nature policy not being joined up across government, nor is nature protection consistently factored into policy making."
Finally, an important read for anyone interested in the Dasgupta Review. Hint: it's not complimentary.
Tackling Inequality
A city in California with some of the highest poverty rates in the country has given some of its citizens a universal basic income for two years. The study found that people on the basic income found full time work at more than twice the rate of non-participants, along with improvements in mental wellbeing. And over in Louisiana, a local community has taken the issue of flooding on, and devised their own solutions. "Trust communities to know what they need, invite them to tell you, and provide the support to make it happen."
" Trust communities to know what they need, invite them to tell you, and provide the support to make it happen."
Poland and Hungary have successfully lobbied for the removal of 'gender equality' in an EU declaration on advancing social cohesion in the EU post COVID. Ouch. But we were thrilled to hear that Deb Haaland will lead the Department of the Interior in the US. She is the first Native American to do so.

It's been a lively couple of months for collective action. Citizen juries in the UK have agreed that the cost of reaching net zero must not fall on low or middle income households. And in Germany a citizen assembly has dissected the country's environmental pledges and come forward with concrete solutions about how to meet commitments. Old growth logging has been deferred for two years in Canada due to the actions of three First Nations, who wish to protect Indigenous land. And in Alaska, a native group has voted to protect land wanted by mine developers. In the US, big oil company Exxon has elected two board members nominated by climate activists, in a push to move from fossil fuels to cleaner energy.
In Italy citizens have sued the government over climate inaction and in Norway, activists have asked the European Courts of Human Rights (ECHR) to prevent more oil drilling in the Arctic. Similarly, young people around the world in Portugal, Peru, the UK, US and China are also taking their countries to court. These cases are paving the way for an emerging branch of law to curb carbon emissions. Ecocide has also now been legally defined, which is a big step forward to add it as a recognised crime, punishable in court.
Greening Economic Sectors
The G7 met in June and agreed more steps to tackle climate change including limiting global temperature rises to 1.5°C instead of 2°C and denying anymore development of coal-fired plants in low-income countries by the end of 2021, though there are fears that pledges won't be met, and that more climate finance for low-income countries is needed to tackle both the pandemic and a hotter planet. Activist Kumi Naidoo says he's lost faith in the G7 achieving global action. He's focusing on mobilising people instead.
A new business coalition has formed in the UK which aims to accelerate the corporate race to net zero. They will deliver a series of 'breakthroughs' which show how different industries can move towards net zero. And in France, the National Assembly has adopted a Climate and Resilience Bill that aims to get the country to net zero. Within the Bill is the ability to legally punish 'ecocide' offences and ban meat once a week from school menus. However in Switzerland, voters have narrowly rejected a new carbon tax law, which would see a price hike on polluting activities such as fuel and flying.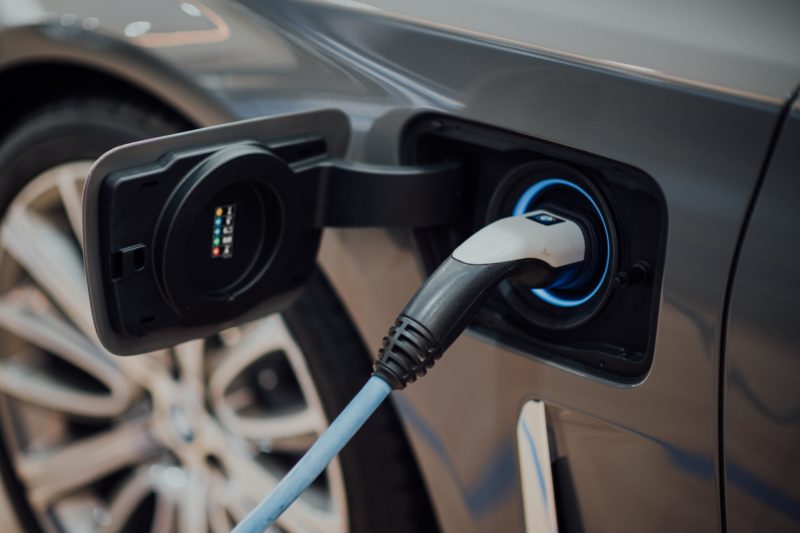 Solar energy is now 'insanely cheap'. Electric cars will be cheaper to produce than fossil fuel-powered by 2027. And 25% growth is predicted in both solar and wind. The US has now approved its first offshore wind farm. Australia has cut its global coal growth by 90%. We're pleased to see this move away from fossil fuels, but we're keeping an eye on the problems caused by the rise in renewables. This piece highlights what is currently happening in Indonesia.

The green innovation sector sees low-carbon concrete, technology that extracts lithium from seawater. plastic to hydrogen plants and bio-based pesticides. Over in Rwanda, young entrepreneurs are looking to sustainability for their career path. And could the future of shipping be wind?
Reforming Financial Systems
The UK is ramping up its green bond investment, with £15bn set for this year and next which will allow investment into renewable energy projects. Investors also think green bonds are the way to go for Brazil to curb deforestation. Even internet shopping giant Amazon has issued its first green bond.
The G7 has backed moves to make corporates disclose their exposure to climate risks. Most data has only been voluntary until now. And Chevron investors have supported proposals for more emissions cuts, in another move to hold oil giants responsible for their contributions to the climate crisis.
The Asian Development Bank has announced it will step down from financing any more coal-fired projects, though there are concerns that investment will rise in methane gas projects. Maine has become the first US state to pass a law to divest public pensions and government funds from fossil fuels. New York state and city look to follow soon.
Over in China, coal power is still being fueled, and by foreign money. Over 48 international banks have stumped up US$21.7bn (1/10th of the total investment in Chinese coal), mainly through issuing shares and bonds. But the country has also launched its national emissions trading scheme (ETS). Will this go far enough to tackle climate change?
Measuring and Governing
Researchers are urging the use of a 'universal vulnerability index' instead of GDP to assess aid allocation. And a new paper from Nature looks at degrowth scenarios for the world to meet the 1.5°C limit. They argue that the world must consider this model as currently all 222 models to avoid impending disaster are based on continuing steady economic growth. This article delves into the growth debate more.


- Kate Lewis, GEC