Green Economy Coalition at Rio+20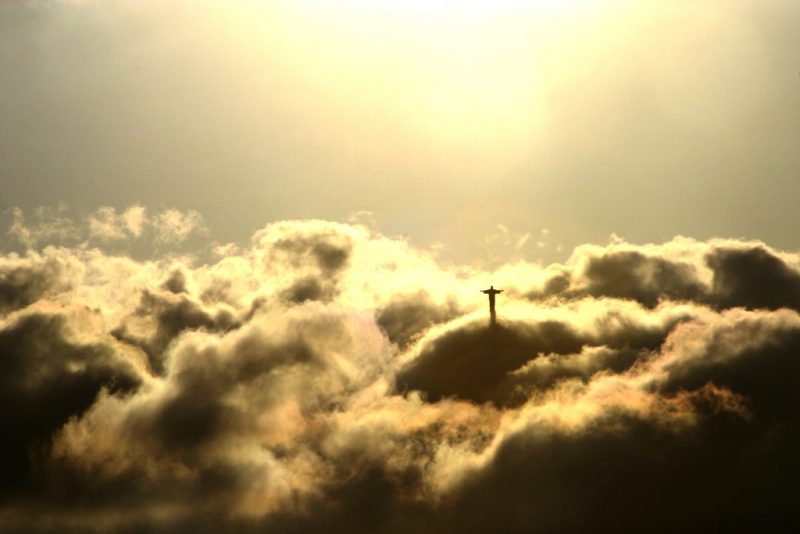 Building on our work over the last three years the Green Economy Coalition will be leading on three different initiatives at Rio+20, all of which relate to our five themes of change. We are really looking forward to seeing you some of you there - do drop us an email if you would like to attend any of the events - and we will also be tweeting, blogging and commenting on much of the action as it unfolds at Rio+20 so please do watch this space, and let us know if you would like to contribute articles for our network.
Making it happen: Implementing the principles for a green economy
Saturday 16 June, 18:00 - 19:30 : Fair Ideas : Pontifícia Universidade Católica do Rio de Janeiro
Over 250 organisations and individuals took part in our global consultation on the principles of a green economy. Governments are already citing the 9 Principles in the Rio+20 negotiations. Gathering a panel of business and finance leaders, politicians and decision-makers, civil society and academics we will be investigating how we can can move from principle to implementation in order to build a practical social contract for a different economy. Do join us there and make your voice heard.
Dr. Youba Sokona, Coordinator, United Nations Economic Commission for Africa, Ethiopia
Richard Howitt, Member of the European Parliament
Professor Ladislau Dowbor, Professor of Economics, Catholic University of São Paulo
Olajobi Makinwa, Head, Transparency & Anti-Corruption Initiatives, Global Compact
Dr. Steven Stone, Chief, Economics and Trade Branch, UNEP
Banking - because the future matters: Four practical policies for transforming finance to build greener economies
Sunday 17 June, 11.30 - 13:00 : Rio Centro, Room P3-6 (SIDE EVENT FLYER)
Four years after the financial crisis and we are locked into a cycle of economic contraction, debt and withheld private investment. Transitioning to a green economy means the transformation of our financial systems. This will require scaling up sustainable financial institutions as well as reforming those in the mainstream. We have teamed up with the Global Alliance for Banking on Values and ForUM to table four practical policy solutions for reforming finance. We are really excited about this initiative. Do join us there.
Ida Auken, Danish Minister for the Environment
Lars Pehrson, CEO, Merkur Cooperative Bank, and founding member of GABV
Pavan Sukhdev, Founder-CEO of GIST Advisory and study leader of TEEB
Nick Robins, Head of the Climate Change Centre of Excellence, HSBC
Professor Ladislau Dowbor, Professor of Economics, Catholic University of São Paulo
Andrew P. Kroglund, Director of Information and Policy, The Development Fund
Measuring What Matters: Corporate reporting, beyond GDP and SDGs - a common agenda for progress?
Wednesday 20 June, 9:00 - 10:30 : Rio Centro, Room T 4 (SIDE EVENT INVITATION)
If there is one thing that will come out of Rio 2012 it will involve metrics: corporate reporting, beyond GDP metrics and Sustainable Development Goals (SDGs) are hot on the agenda and have survived the negotiations thus far. Building on our Green Economy Debate in London on Measuring What Matters we are delighted to be working with Accounting for Sustainability and Stakeholder Forum to explore the potential links and alignment between corporate reporting metrics, beyond GDP indicators and the call for SDGs. We will be hearing from leading players at the corporate, national and international level to explore this theme in more detail. How might each of these agendas impact the others? Are there areas of synergy? What is the latest on each of these agendas? Join us in Rio to find out.
His Royal Highness the Prince of Wales (via video message)
Nick Clegg, Deputy Prime Minister, UK (TBC)
H.H. Sheikh Abdallah Bin Zayid Al Nahayan, Minister of Foreign Affairs of the United Arab Emirates (TBC)
His Excellency Lt. Gen. Seretse Khama Ian Khama, President of the Republic of Botswana (TBC)
Paula Caballero, Director for Economic and Environmental Affairs for the Ministry of Foreign Affairs of the Government of the Republic of Colombia
Dasho Karma Tshiteem, The Secretary of the Gross National Happiness Commission of the Royal Government of Bhutan
Paul Druckman, Chief Executive Officer of the International Integrated Reporting Council (IIRC)
Ernst Ligteringen, Chief Executive Global Reporting Initiative (GRI)
Philippe Joubert, Senior Advisor, World Business Council for Sustainable
Development