Global Meeting 2017 report
By

GEC

·

18th December, 2017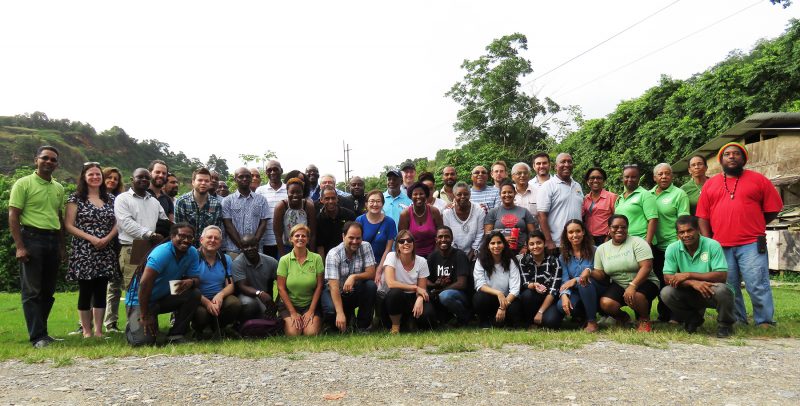 In November 2017, the Green Economy Coalition was proud to partner with the Caribbean Natural Resources Institute (CANARI) to co-host the 2017 Green Economy Coalition Global Meeting, held in Port of Spain, Trinidad.
The theme of 2017's meeting was focusing on how to support green enterprises so they can drive the transition to inclusive green economies. We know that the global brown economy isn't working, and we know that green solutions that deliver safer, more sustainable and more equitable outcomes for all are within reach. We also know that for the transition to a truly green economy to take place at scale, it must be powered by small entrepreneurs and local businesses. But governments and institutions find it notoriously difficult to reach smaller enterprises, and so policies and practices often lag far behind what's required. 
Together with local entrepreneurs and our national partners from the GEC's 7 dialogue hubs, we explored different country experiences of supporting SMEs, and how they can be empowered to lead the economy rather than just exist on its margins. Business owners shared their own practical examples and real-life experience of how SMEs are managing day to day, and what they actually need to expand and provide good jobs and green growth. And a special sessions examined the role of a green economy in recovering from – and building resilience for – natural disasters such as the hurricanes that battered so much of the Caribbean this year.

The report of our meeting is now available for download, featuring key conclusions, session summaries, reflections on the status of the green economy transition, and GEC strategy and actions for the future.
Filed In
Theme
Associated Hubs